Loveland Ski Area Opens Celebrating 75 Years Skiing and Snowboarding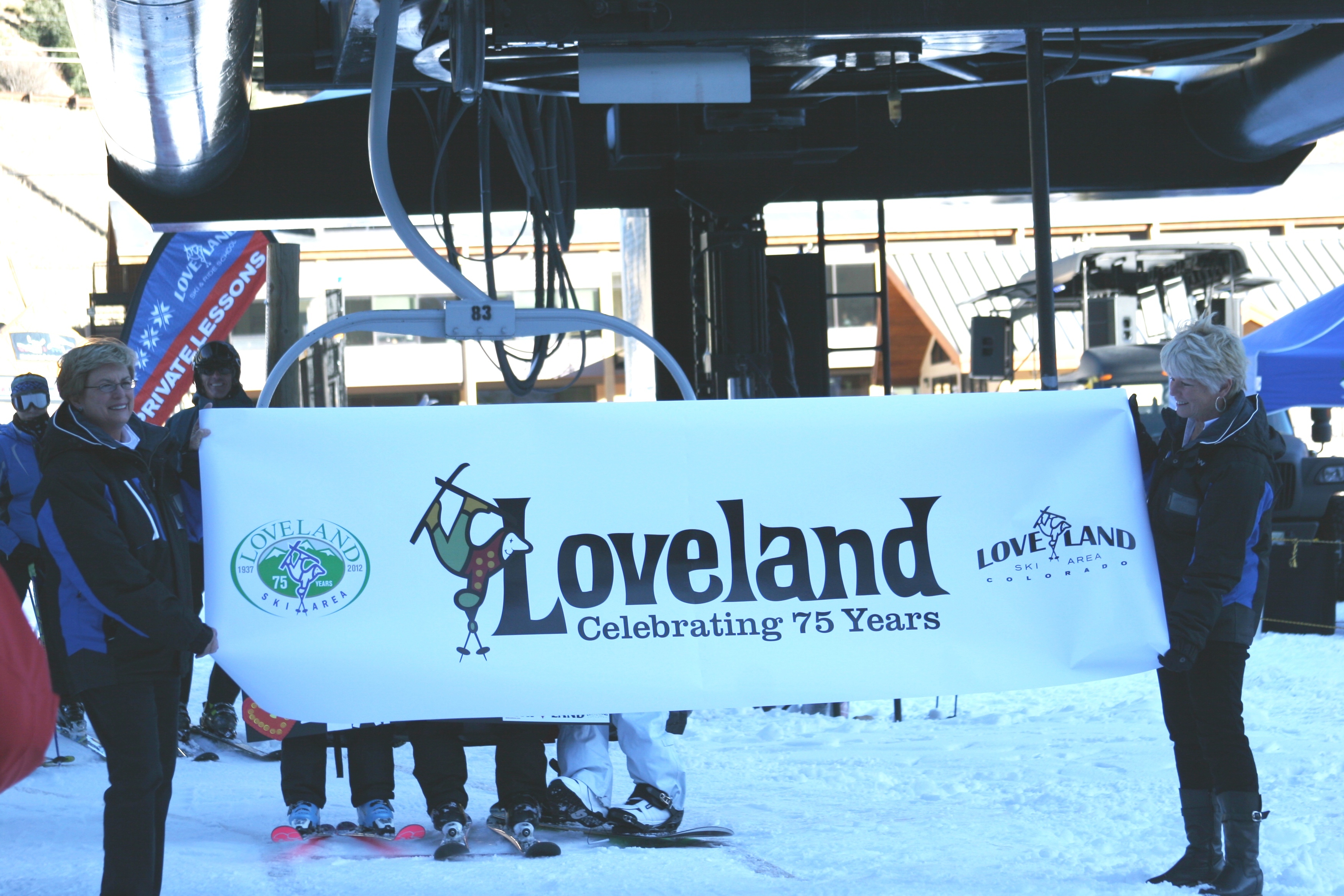 Loveland Ski Area opened and there were ear to ear smiles on all of their skiers and riders. The Johns family once again made first chair. With "Ninja" moves they fought their way into first place and won a spot on chair Number 1! On board was David, another passionate skier, celebrating life on this crisp Autumn day at 10,800 feet. He too battled to get first chair, beating cancer, another enemy of the slopes.
So many happy people, it is contagious! Click here to see our Photo Gallery
75 years is no small feat and Loveland has a season of celebration in front of them. Januray 12, 2013 they will officially celebrate with a Birthday Bash complete with giveaways, live music and the pouring of Tommyknocker Brewery's  Special Pine Bough Pale Ale made especially for Loveland's 75th Anniversary – pine boughs from Loveland's trees were used in the brewing process – heard it's pretty darn good!
Tons of other surprise events will take place too, so stay tuned as we report to you all winter long! Happy B-Day Loveland, glad to see you again.
~MTN Town Magazine
Photo Credits: MTN Town Magazine
MtnTownViews.com is MTN Town Magazine's daily journal blogging about Colorado's mountain towns. Like them on Facebook and Follow on Twitter.
© 2012, MTN Town Magazine. All rights reserved. Republication, in part or entirety, requires permission.