James Niehues – The Man Behind the Ski Area Maps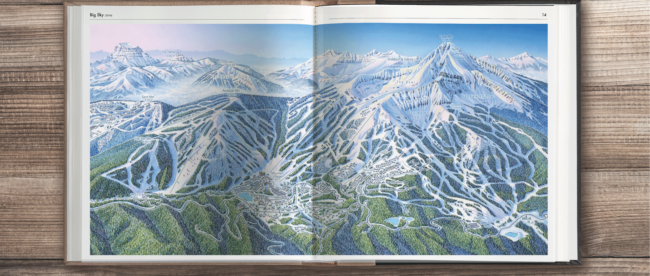 Last year I heard about the launch of an exciting new book, The Man Behind the Maps Legendary Ski Artist James Niehues, that featured all of the maps artist James Niehues has painted since he officially stepped into the business of ski area map-making in 1987. I have never been one to memorize the names of trails or folding and unfolding ski area maps during my explorations of new ski areas. I always preferred to look up, as I dropped off a lift, at the map greeting each skier and rider at the top of a lift. It always makes skiing a new place a little more exciting choosing my route based on the length, contours, and shadows that the large maps offered each ski area offers up.
While gazing upon these maps I would always wonder what conditions I may encounter. As I prepared for each adventure it also allowed me to refresh my memory on how to find my way back to the main lodge. Once back at the lodge, grabbing a beer and reviewing the day out with the area's map is still the perfect Après activity.
This beautiful 292-page hardcover coffee table book opens with a foreword from the legendary Chris Davenport. It then moves into the unique story of James's life and career that Colorado-based writer Jason Blevins captures in an engaging and enthusiastic style. The art of map-making and cartography is discussed and another section is devoted to the process and techniques James employs to create each map.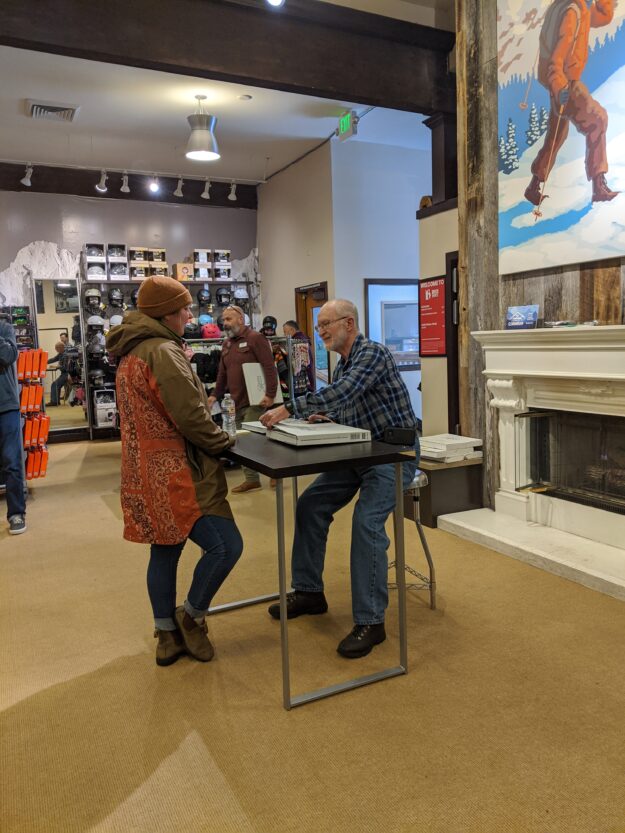 How Jim creates his maps through photography and hand sketching is fascinating and reveals what a remarkable career he has honed for himself and his family. These sections are followed by all of the ski maps Mr. Niehues has ever painted (over 200) along with perspectives from colleagues in the ski and ride industry. I especially loved the last section of the book highlighting many of the paintings featured in the late Snow Country Magazine (circ 1988 – 1999), I guess I am a little biased.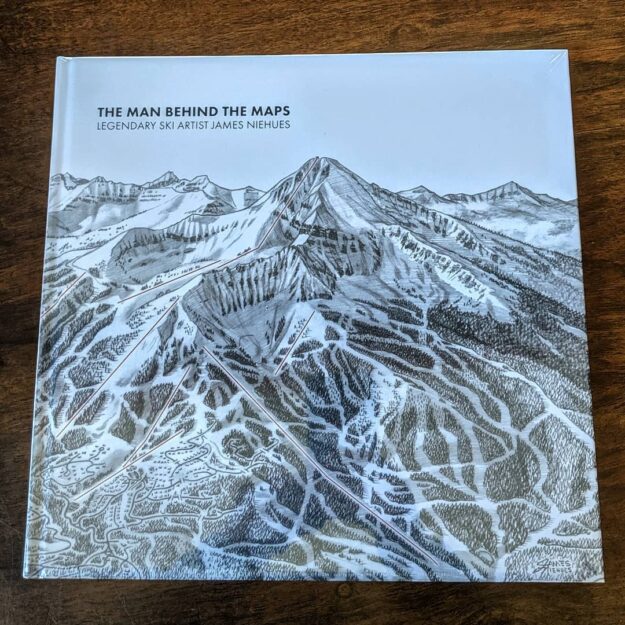 This is more than a book of pretty Maps, it is a recorded history of an artist who found his niche painting ski runs and creating the maps we use to navigate so many ski areas and resorts. Our family has already spent hours perusing the maps of areas we have visited.
If skiing and snowboarding are a passion then this book should be on your shelf, open on a coffee table or next to your bed. It is a history and travel planning tool that should be consulted and daydreamed over often. The Man Behind the Maps Legendary Ski Artist James Niehues is a true to life treasure map.
Buy the book here and also check out his individual sketches:
by Holly Battista-Resignolo
Stay in touch with Colorado's mountain towns and ski areas: www.mountaintownmagazine.com
Mountain Town Magazine | We are Colorado's Mountain Town Magazine
Copyright ©2020 MTN Town Magazine all rights reserved.
Post Sponsored by Right Path Investments