Ice Skating and Hockey – Keystone Resort's Keystone Lake is Fantastic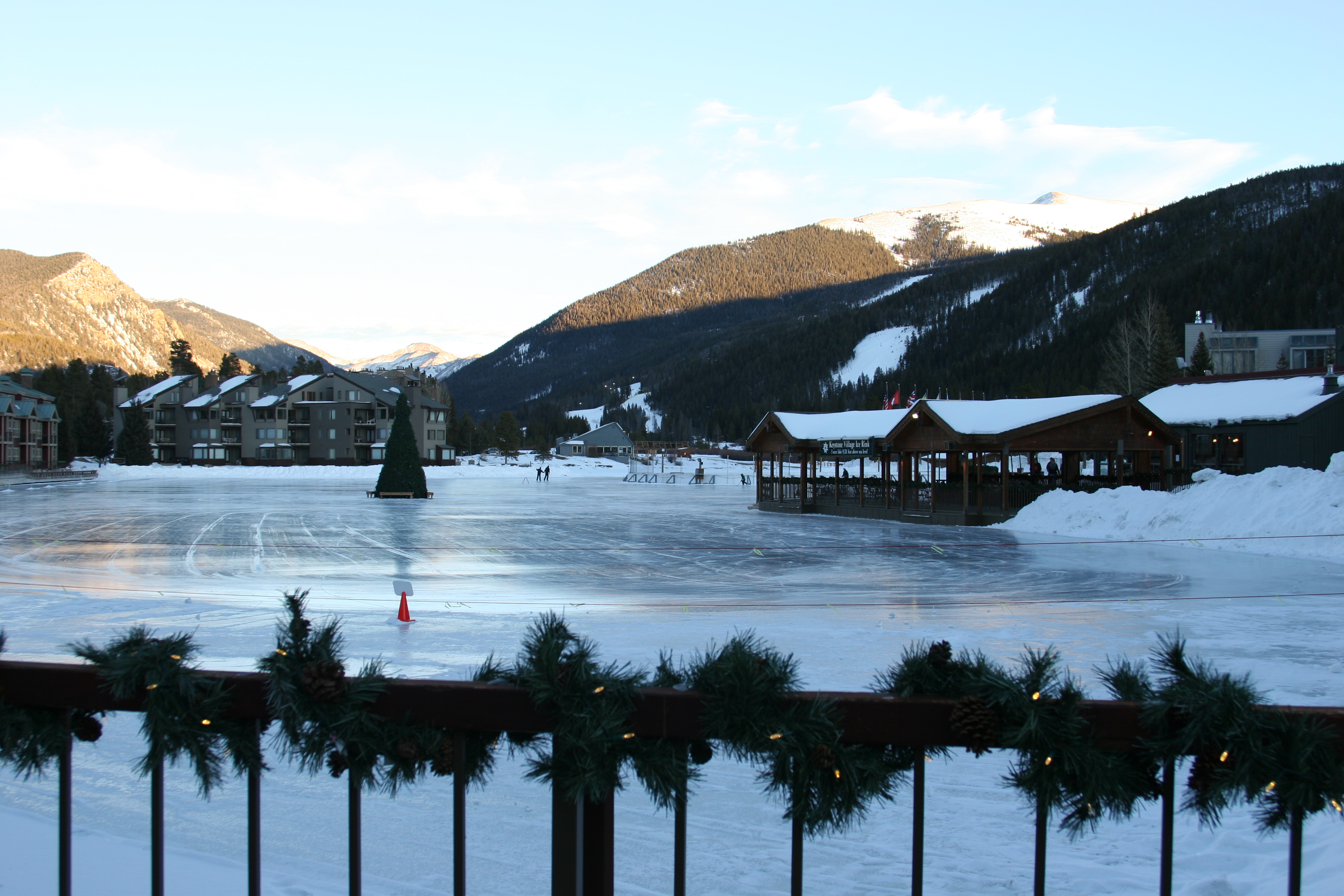 The Keystone Lake at Keystone Resort brought back tons of memories of growing up on the East Coast and time spent living here in our Colorado's mountain towns. Skating outdoors is a classic winter activity. We grew up in an area with flat land so skating was THE thing to do when temperatures dipped. Our local recreation district would shovel the huge lake by the golf course and set up kerosene heaters to warm your toes (burning your toes was not unheard of and many a kid loved melting their sneakers).
Keystone Resort takes this experience way up with their five-acre (yes FIVE) lake. Not only is it five acres it is the largest Zamboni-maintained outdoor skating rink in North America with a full Hockey rink too! I love this lake. Beautifully maintained ice is complimented by views of the mountain and Continental Divide. It's super cool to be able to look down and see how thick the ice is. Skate rentals are available, good skates too. Padded and comfy my feet were feeling good as I glided back onto the ice.  Music helps set the mood and if you come at night the lights are like icing on the cake.
Inside the Adventure Center, you will find rentals, a bar complete with Hot Chocolate that you can have spiked with something yummy and some good snack food. I need to come here more often and bring a posse of friends for an evening out with the kids and without. Sleds and pushy bars, as well as Hockey sticks, are available. Maybe a pickup game of hockey is calling your name.
Whether you are a local or visitor and in Summit County you should check it out, you will not be disappointed!
~MTN Town Magazine
Photo Credits: MTN Town Magazine
Click the cover to read the Winter 2012-13 Issue.
© 2013, MTN Town Magazine. All rights reserved. Republication, in part or entirety, requires permission.