Eldora Mountain Resort: 50 Years of Skiing – BraveSkiMom.com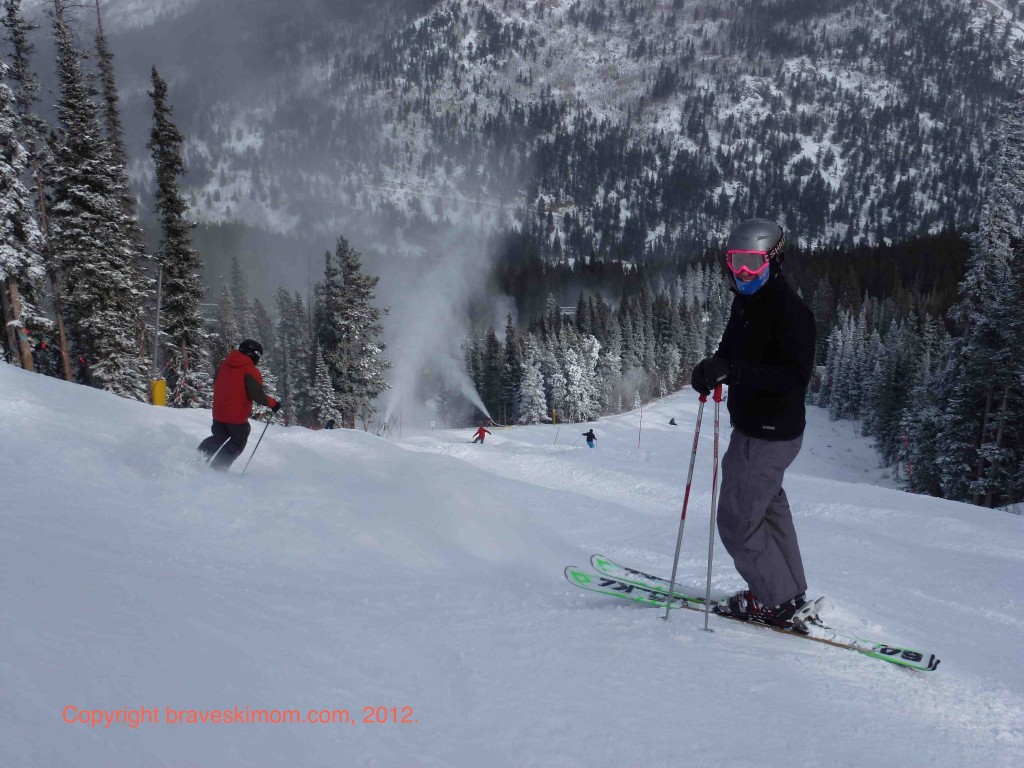 Brave Ski Mom is not only BRAVE! She is adventurous and loves to ski! We love reading about her and her family's adventures. This one is a good one! I have only recently experienced Eldora Mountain Resort and loved it. Read on to discover more:
BraveSkiMom.com – On New Year's Eve day, our family celebrated in a sparkly sort of way. We're not sparkly people: no glam ski wear, no iridescent goggles, no bling or bangles, so it wasn't what we wore, but where we were.
We were at Eldora Mountain Resort west of Boulder, the sun was shining through fast-moving clouds and it was lightly snowing. We skied in festive sparkles all day.
Which was only fitting, because this is a festive birthday year at Eldora. On January 19, the mountain holds its official 50th birthday bash celebrating with games and giveaways at the base area, live music in the Corona Bar and the University of Colorado Alumni Day (including CU Buffs Ski Team racing and discounted lunch and lift packages for alums).
It's  hard to capture sparkles, but here they were.
Eldora Then
Eldora wouldn't be what it is, without ski racing and the University of Colorado. When Lake Eldora Ski Area opened in January 1963, CU Ski Coach Bob Beattie was part of the… Keep Reading Brave Ski Mom's article by clicking here!
~BraveSkiMom.com
Photo Credits: BraveSkiMom.com