Happy St. Patrick's Day from MTN Town Magazine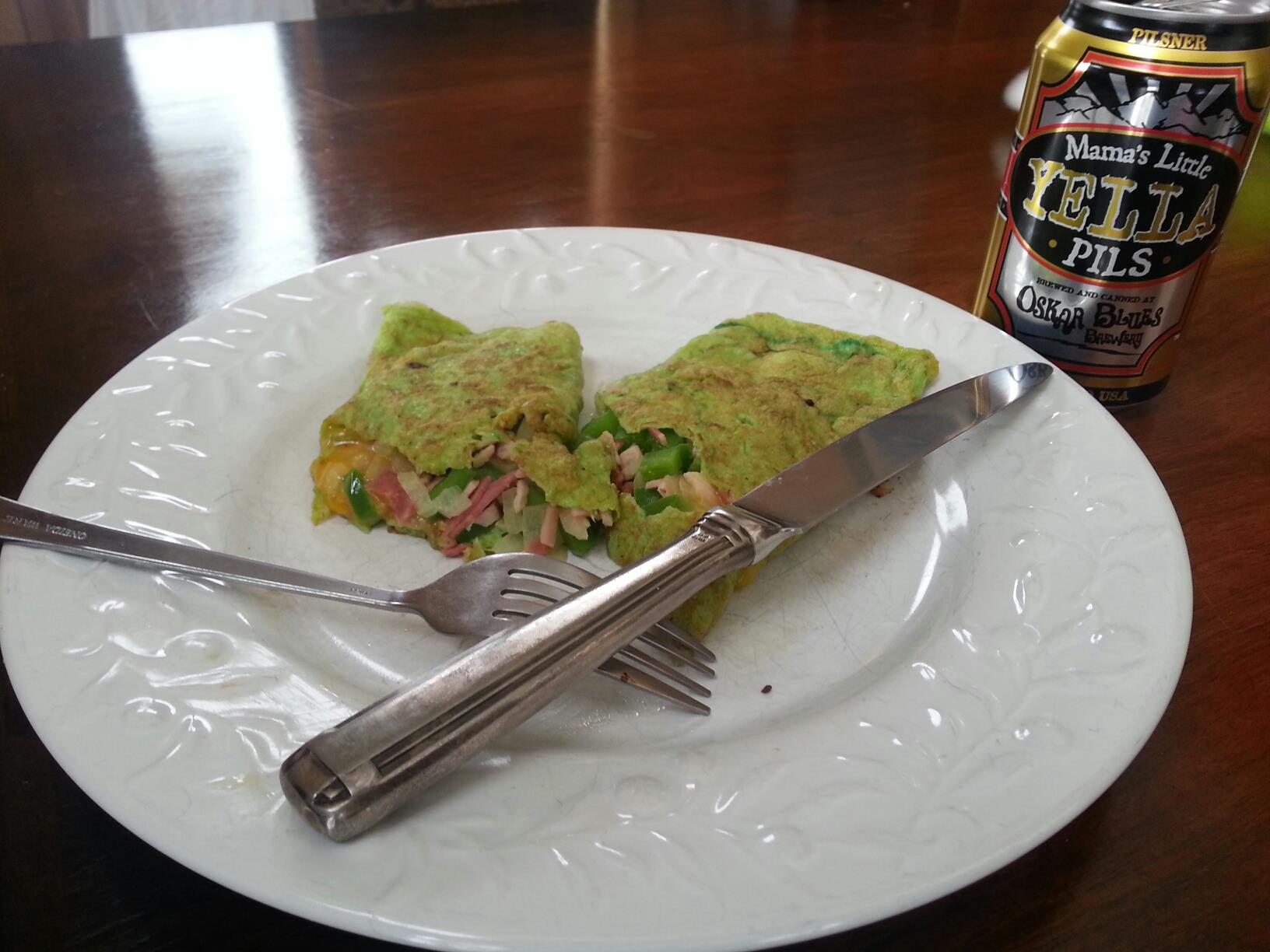 We are wearng the green inside and out! Although many of you were out there this weekend partying it up we choose the official day of St. Patrick's Day to get our party in. This morning we cooked up a delicous batch of Green Eggs and Ham – A proper Denver Omelete filled with green goodness.
Sam I am! How do you make this delicous concoction? Take one well seasoned skillet heat well and butter it good.
Whip up one egg add a splash of green food coloring. Pour into the hot skillet and work the edges of the egg up so it does not stick. Add Chopped green pepper, chopped onions, chopped tomato, grated cheddar cheese and diced ham once the egg is almost cooked through. Roll one side of the eggs over the mixture and then roll again. Cook for a few more minutes on both sides and transfer to a plate. Voila!
A St. Patricks Day breakfast is not complete without your favorite cold beverage! Getting the corned beef ready for tonight along with the potatoes, carrots and cabbage. Gotta head out for some fun first! Check out our Event Schedule to find your St. Patty's Day fun! There is lots to do.
~MTN Town Magazine
MtnTownViews.com is MTN Town Magazine's daily journal blogging about Colorado's mountain towns and resorts. Like them on Facebook and Follow on Twitter. Click the cover to read the Winter 2012-13 Issue.
© 2014 MTN Town Magazine. All rights reserved. Republication, in part or entirety, requires permission.