Gunnison – A Western Mountain Town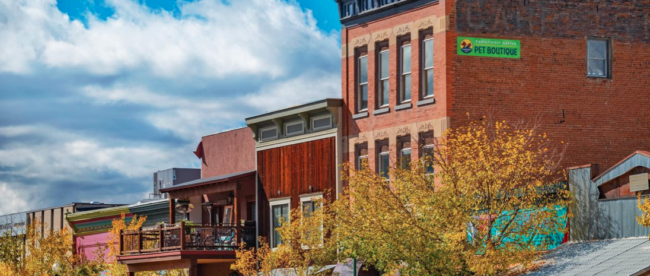 Gunnison is a real western mountain town where you will see Cowboy Hats, Ski Boots, and Biking Helmets on any given day.
There couldn't be two more different communities on a 28-mile ribbon of highway than Gunnison and Crested Butte. While Crested Butte is known for being funky, free-spirited, and colorful, Gunnison has a ranching, university, and outdoorsy vibe that artfully blends into a place that is perfectly mellow and less expensive.
In Gunnison, you'll see cowboy hats and boots—the real deal—in a checkout lane at Safeway or City Market (home of the only Starbucks for miles) one minute and a dusty, dirty cyclist fresh off the more than 750 miles of singletrack bike trails in the valley the next. For anyone preferring local java, it's plentiful with places like Tributary Coffee Roasters, Mochas, Coffee Trader, and Double Shot Cyclery (yep, a bike shop that serves espresso, pastries, cocktails, and beer!).
While the north side of the Gunnison-Crested Butte Valley is my home, it's like a mini-vacation to spend a day or two playing in Gunnison. For my birthday, we camped near Blue Mesa Reservoir just west of Gunnison, hiked, and enjoyed two days of boating, Stand Up Paddleboarding and beach chilling on Colorado's largest body of water. Pure bliss! Farther west, Black Canyon of the Gunnison National Park is an easy day trip.
Here's a glimpse of what else there is to do in friendly Gunnison, Colorado.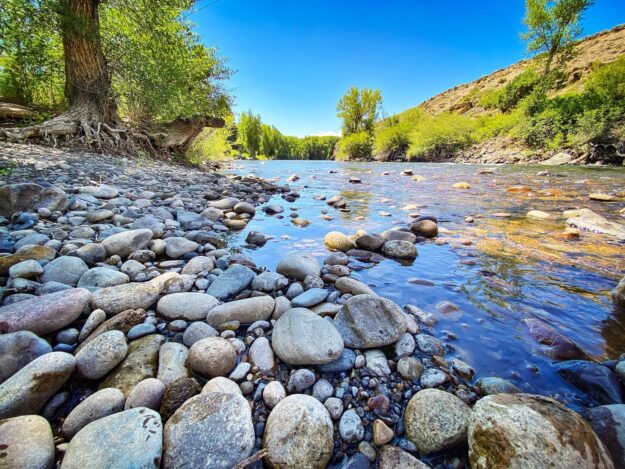 The Water
Just north on Almont, the East and Taylor rivers combine to form the Gunnison River, which traverses all the way to Grand Junction and is Colorado's second largest river. There is mild to wild rafting and kayaking, stop by Gunnison Whitewater Park to hang out or try some tricks. Rent a boat at Blue Mesa's Elk Creek Marina, head out earlier in the day,it's the smoothest time to cruise. If it's winter, head to the Gunnison Recreation Center for a nice indoor pool or ice skate outside or inside at Jorgensen Park.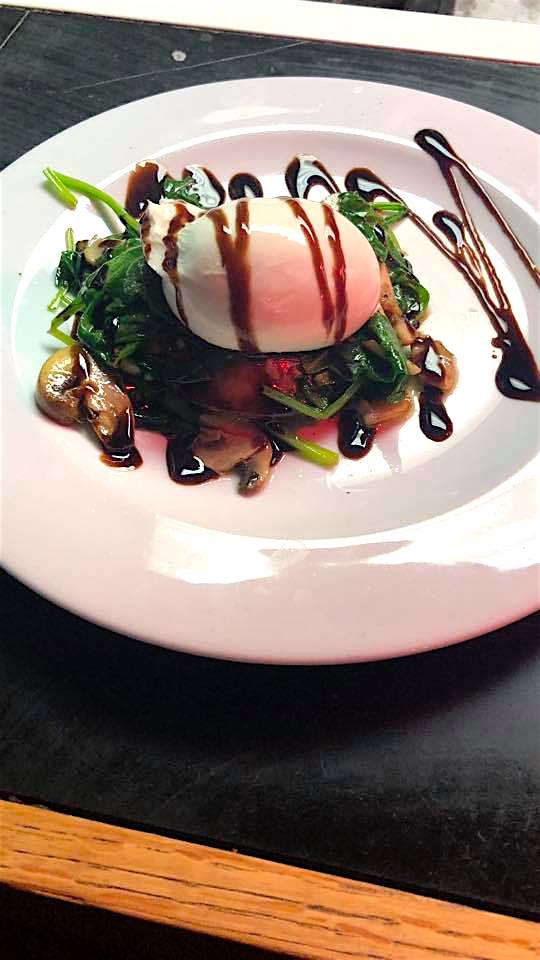 Eat + Drink
Dine on the patio at Pappy's at Elk Creek Marina or book a Float 'N Dine trip, where Three Rivers Outfitting in Almont provides raft transport to yummy Garlic Mike's in Gunnison. Garlic Mike's recently expanded its dining facilities along the river and has a popular River Bar with live music and an open mic on select nights.
A cold beer after a day of trail wandering always hits the spot, so head to High Alpine Brewing Co. for local brewskies like Gunny Gold Kölsch and Italian Mountain Basil Ale and tasty pizza, sandwiches and salads. My favorite dish is the burrata with the Sol's Espresso Stout-infused cherries. For lunch, pack a sandwich from Firebrand Delicatessen.
During Cattlemen's Days or any time, for delicious burgers and steaks beeline to Ol' Miner Steakhouse with a second-story patio overlooking Main Street. If brisket or pulled pork with all the fixings is calling your name, go to 5B's BBQ. Save room for homemade pie and Texas sheet cake baked by the owner's mom!
Stop by the iconic Mario's Pizza & Pasta (any WCU alum is likely to mention) or its sister restaurant next door, The Dive Pub, with garage doors that roll up and overlook the patio. Blackstock Bistro is a great choice for higher-end nosh and cocktails.
The Trails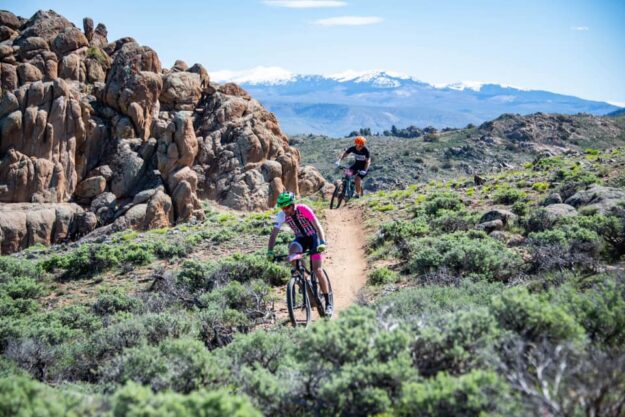 Hartman Rocks Recreation Area has campsites and a huge network of trails for biking, hiking, running, dirt biking, cross-country skiing and roads for 4X4, ATV, and ROV excursions. Gunnison Nordic Club volunteers groom the 16 miles of track so it's free for all to ski in the winter! Hartman Rocks also is the venue for the well-known Gunnison Growler bike races held on Memorial Day, which officially kicks off the summer season in Gunnison.
The hiking also is sublime on trails off U.S. Highway 50 in Curecanti National Recreation Area, near Almont and up Ohio Creek Road, like Mill Castle Trail.
The Events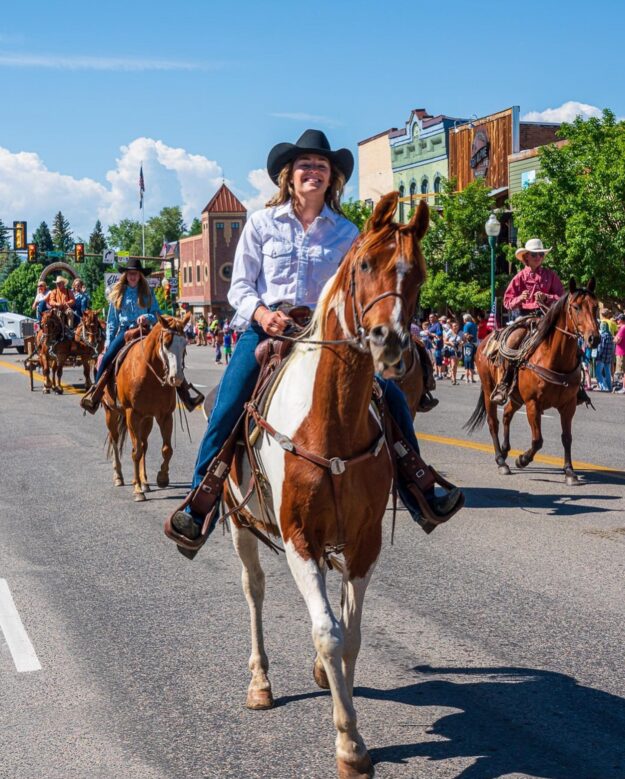 Gunnison Cattlemen's Days is the granddaddy of Colorado's rodeo scene, hitting its 121st anniversary in 2021. It's a multiday celebration in July that includes the county fair, a parade, rodeos, dances, and more. The town's Fourth of July festivities also are worthy with the Pup 'N SUP race, a 5K run, live music, fireworks, and more.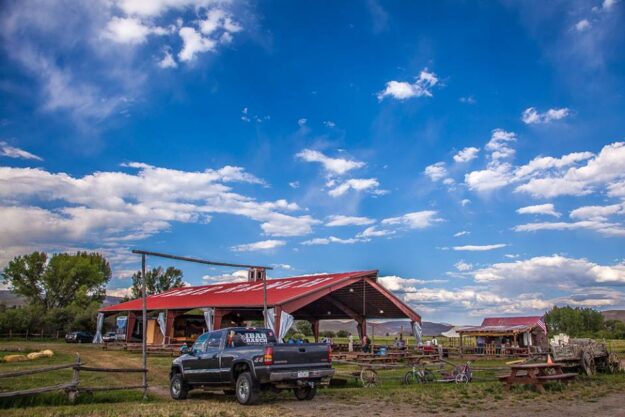 Throughout summer and fall, free Sundays@6 concerts at Legion Park and ticketed concerts at I Bar Ranch fuel the music scene.
Year-round, First Fridays Art Walk & Music are self-guided strolls around the galleries and Gunnison Art Center downtown, and there are fishing contests at Blue Mesa and other sporting events like the Gunnison High Tri Triathlon.
The Culture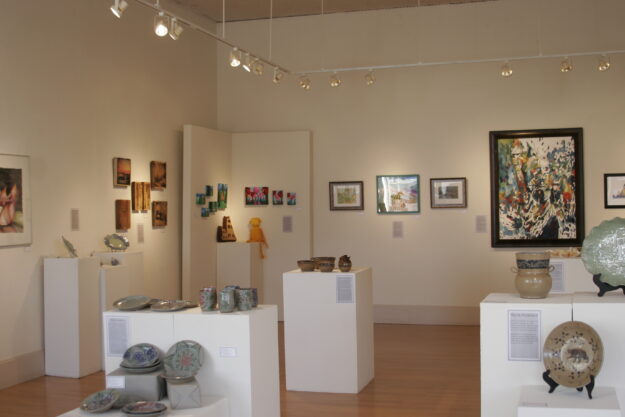 Gunnison Arts Center offers a sweet array of classes and performances in its Black Box Theatre and outdoor courtyard, and Western Colorado University highlights student and staff talent during concerts and theatre productions. New this year is the Gunnison Valley Theatre Festival. While downtown, you might catch impromptu music being played downtown at Blue Mesa Music Store and Dobrato Resophonic Guitars, where you can see and hear a Dobrato, visit with the owner/inventor Kent Viles, and find out why he has earned a following of A-list musicians.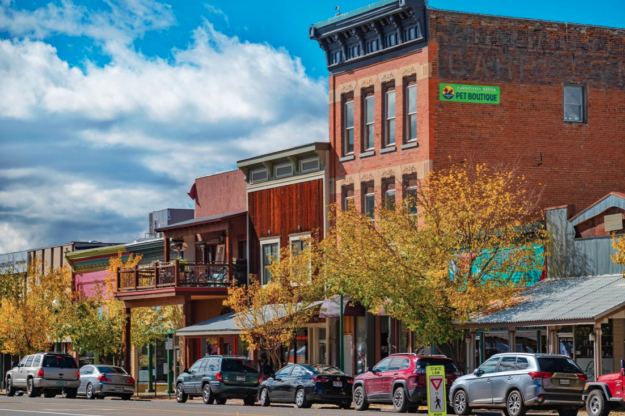 If your visit falls between Memorial Day and the end of September, stop by the Gunnison Pioneer Museum. The train "hardware" stationed outside along with indoor exhibits like the wall of local ranchers' hats and a beautiful collection of cars are my favorites.
If you want to head up to Crested Butte and Mt. Crested Butte for a quick trip, the free Gunnison Valley RTA bus is an easy way to go. However, there may not be time as there is plenty in Gunnison to stay perfectly occupied!
by Beth Buehler
Addition Information on Gunnison:
Gunnison Crested Butte Tourism and Prosperity Partnership: www.gunnisoncrestedbutte.com
Gunnison–Crested Butte Regional Airport: www.flygunnisonairport.com
Google Map –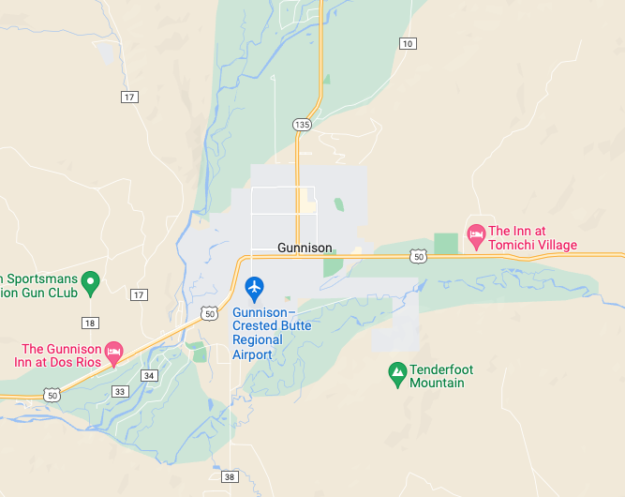 To Learn More About Colorado's mountain town communities head to our Mountain Towns Page
Story Sponsored by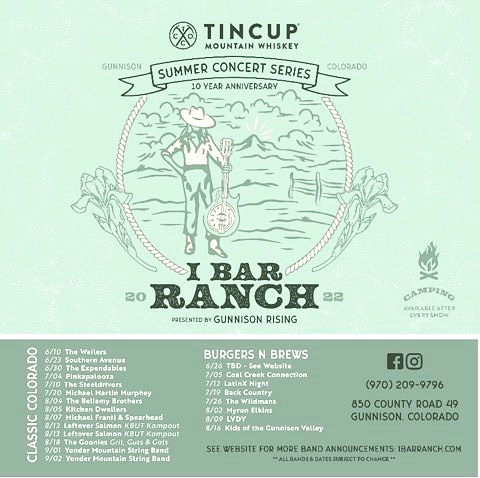 MTN Town Media Productions | Celebrating the Colorado mountain lifestyle
Copyright 2022 MTN Town Media Productions all rights reserved