By: Holly Resignolo
Grass Sticks bamboo ski poles was born in 2014 in a garage in Steamboat Springs, Colorado. Andrew Beckler, an engineer-turned-ski bum/coach/ski instructor, averaged over 100 days a season, and grew tired of ugly, bent, kinked and broken poles. He knew there had to be a better way. So Beckler set out to create a better pole and Grass Sticks was born.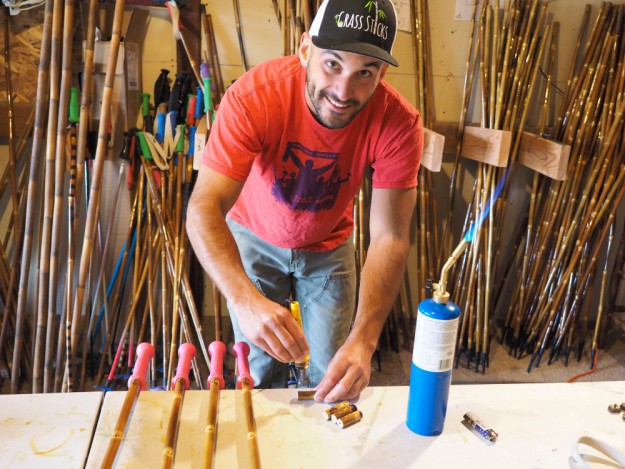 Why bamboo?  It's an amazing material with the tensile strength of steel and a compressive strength greater than concrete. The Calcutta Bamboo from India, when cut to the length of a ski pole provides the perfect combination of rigidity and flexibility so it won't snap or kink like aluminum. Traditional carbon fiber and aluminum ski poles are mined from the earth, industrially manufactured, and mass-produced using an incredible amount of energy. Per acre harvested, bamboo absorbs more carbon dioxide and produces more oxygen than any other plant, while generating three times as much lumber as trees.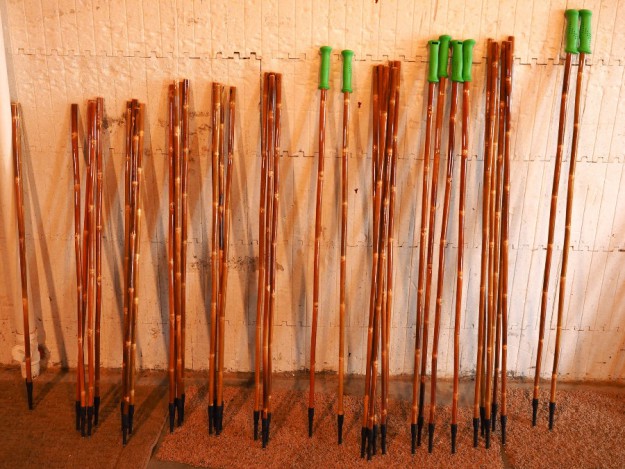 Each Grass Stick pole is hand-sanded and finished with a UV/Moisture/Cold-proof clear coat. Grips are made of soft rubber that stays put in your hand with or without the 100% recycled polyester straps. And at the bottom, you'll find a premium no-slip carbide tip and an interchangeable basket. Grass Sticks fully understands that along with high-quality equipment, lookin' good also makes you a better skier, so each pole is custom-made to YOUR style! Countless colorful combinations of baskets and grips on beautifully finished high-strength bamboo will be sure to improve skiing and your chairlift social life!
You can purchase a Grass Sticks gift card, which is delivered with a bamboo key chain attached to a custom order card. The recipient selects their unique color combo and size and the custom poles are shipping right to their door. Place your order here:
MTN Town Magazine | We are Colorado's Mountain Town Magazine
Copyright © 2017 MTN Town Magazine all rights reserved.
Gear Reports Are Sponsored By: