Frisco Tubing Hill is Open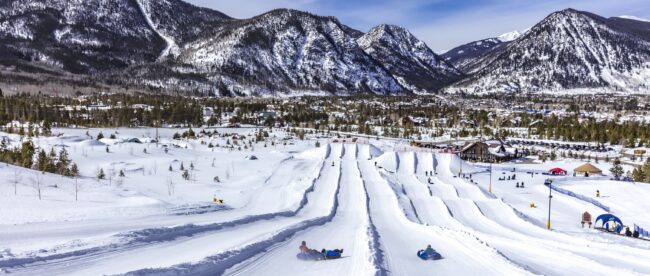 After an initial delay in opening in order to support Summit County's efforts to reduce the spread of COVID-19, the tubing hill at the Frisco Adventure Park is now open for the season with an operating plan that promotes physical distancing and provides more opportunities for safe and responsible outdoor recreation.
The Adventure Park operates as a ski area, and was required to submit an operational plan to the Summit County Public Health Department and the State of Colorado.  The plan met the requirements of the County and the Colorado Department of Public Health and Environment's guidance for Colorado Ski Areas and has been approved.  
Tubing Hill
The Town of Frisco decided to open the tubing hill at 25% capacity, although approved for 50% capacity, in order to support the wellbeing of guests and employees and to provide an opportunity to adjust and adapt to these new operational protocols. Guests should expect tubing reservations to fill up quickly due to this reduced capacity. As in past years, the tubing hill will open with fewer lanes (two) and will eventually offer up to six 1,200 foot lanes, as snow conditions allow.
Tubing will be available from 10:00 am to 6:00 pm, Thursday-Monday (closed Tuesdays and Wednesdays).  
Guests must have reservations to tube by booking online at FriscoTubing.com. Regular season rates are $28 per hour of tubing, and holiday rates are $32 per hour of tubing. 
The Day Lodge and all indoor facilities will be closed to the public, and all guest services, such as ticketing, check-in, and heated restroom trailers, will be available outdoors. 
Guests should arrive dressed to tube and plan to use their vehicle as a basecamp for warming and other needs. 
Limited retail and food service will be available outdoors. 
Guests must also wear face coverings that cover their nose and mouth while outdoors and unable to maintain six feet of distance from other parties and at all times when indoors, including in the restroom trailers.
Guests should only tube in a group with people from their immediate household. 
One rider per tube and four connected tubes maximum are allowed. 
Riders must be 36 inches tall or taller. 
"Tubing is a really fun and easy activity for people of all ages, which why it is often a first introduction to winter outdoor recreation. We are so thankful to be able to offer this option, and we are grateful for the patience that our loyal fans have shown, while we strategized to make this as safe as possible for our employees and guests," stated Diane McBride, Director of Recreation and Culture and Assistant Town Manager.
Beginner Ski and Ride Hill
The beginner ski and ride hill is currently scheduled to open with limited capacity on December 17, dependent on conditions. There are currently no plans to offer beginner ski or ride lessons, and guests will be required to follow the protocols already in effect at the tubing hill. Both the tubing hill and beginner ski & ride hill are serviced by an easy to use surface lift, and reservations are required for both activities. Tickets are $40 for a full day of skiing or riding on the beginner ski/ride hill, and tickets for guests four and under are free. There are no alpine ski or snowboard equipment rentals available onsite; guests are encouraged to rent equipment in one of the many Frisco stores offering rentals.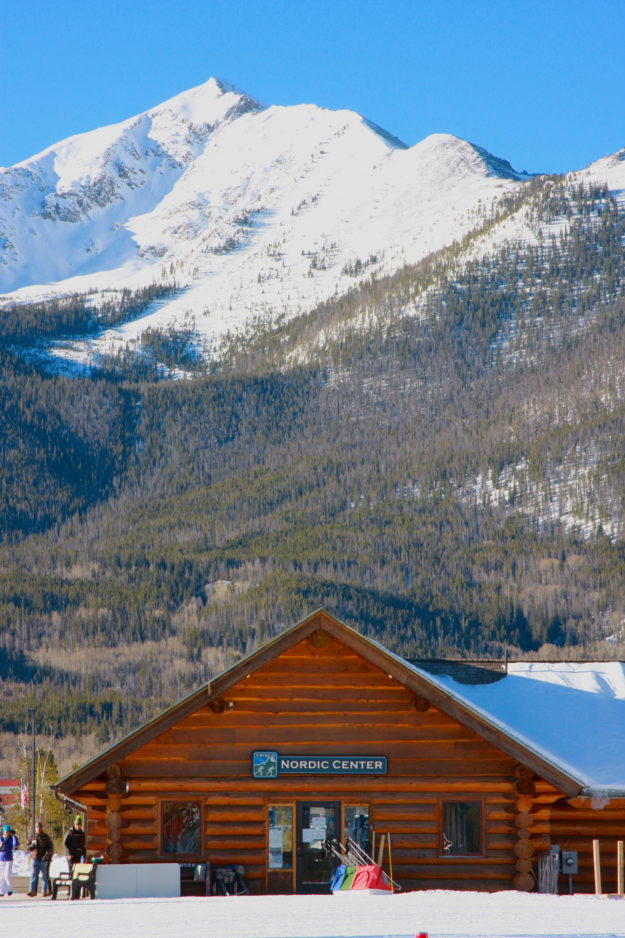 Frisco Nordic Center
The Frisco Nordic Center is already open with a 1km loop groomed and available for skate and classic skiing and 1.5km open for snowshoeing. All guest services have been moved outdoors, and guests must be prepared to stay outside for the duration of their visit and use their vehicle as a basecamp. Daily trail passes are $25 for individuals (13-64), $20 for seniors (65+), and free for children (12 and under). Rentals and private lessons are also being offered. Season and punch passes are currently available for purchase at FriscoNordic.com. Terrain updates are also available at FriscoNordic.com or by calling 970-668-2570.
Guests are required to follow the same COVID-19 protocols used by the tubing hill.
Two Below Zero Sleigh Rides
Due to the November 20, 2020 State and County public health order, Two Below Zero is only able to offer scenic hot cocoa rides or private rides, which can be completely enjoyed outside. Dinner rides will be temporarily suspended until indoor dining is once again allowed due to a drop in COVID-19 cases. Reservations and more information are available at DinnerSleighRides.com.
Frisco Adventure Park and Peninsula Recreation Area
The Frisco Adventure Park is located at 621 Recreation Way in Frisco, Colorado and is less than a ½ mile from Frisco's charming Main Street and nine miles north of Breckenridge. The Adventure Park is situated within the Peninsula Recreation Area, which is composed of approximately 190 acres of land owned by the Town of Frisco and approximately 585 acres of National Forest Service land administered by the Dillon Ranger District.
 More information regarding all of the activities at the Adventure Park is available at FriscoAdventurePark.com or by calling 970-668-2558.  
Stay in touch with Colorado's mountain towns and ski areas: www.mountaintownmagazine.com
Mountain Town Magazine | We are Colorado's Mountain Town Magazine
Copyright ©2020 MTN Town Magazine all rights reserved.
Post Sponsored by Right Path Investments