Friends of CAIC Benefit Bash – Save the Date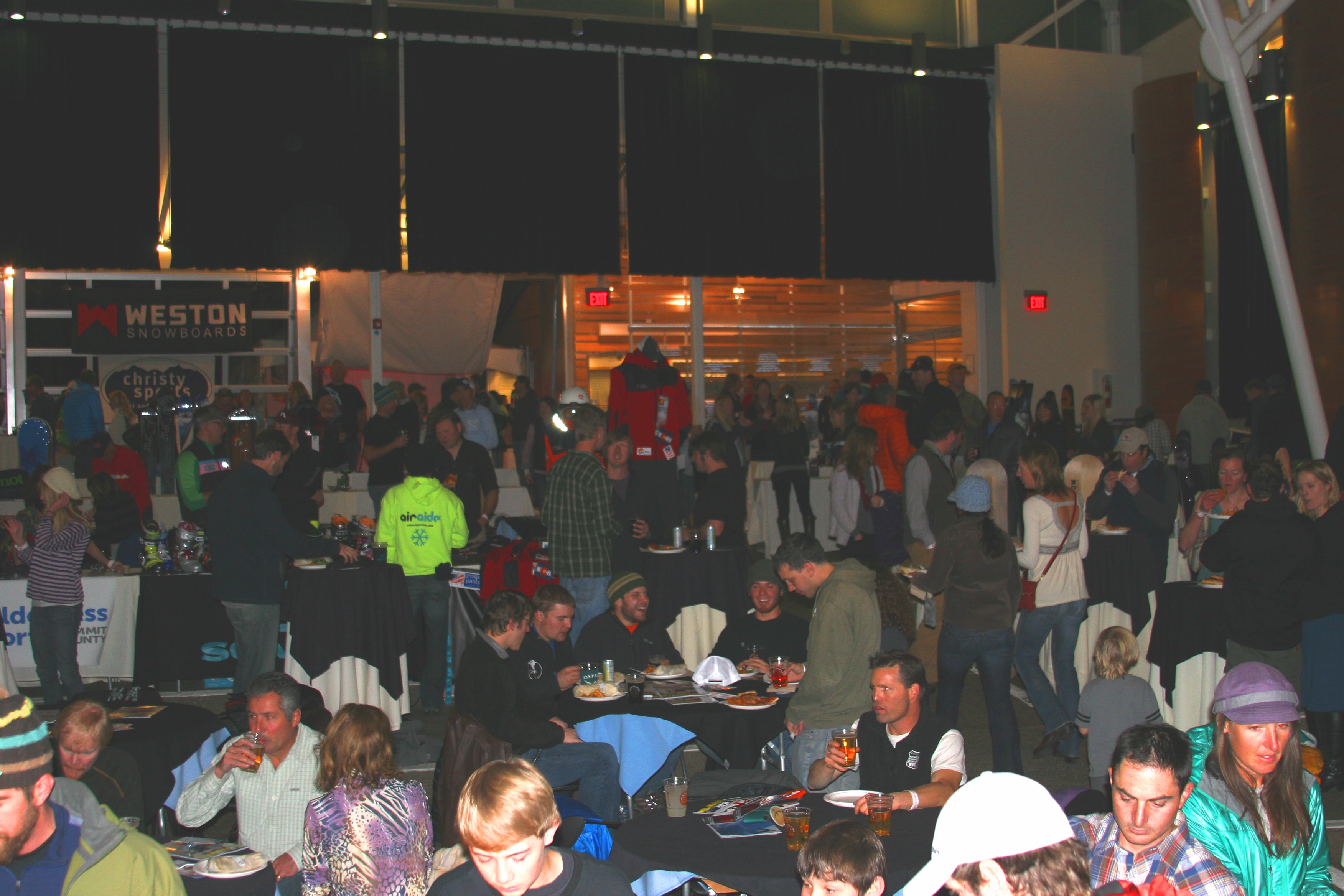 The Friends of CAIC are proud to host the 11th Annual CAIC Benefit Bash, a benefit for the Colorado Avalanche Information Center (CAIC), on Saturday, December 1, 2018 at the Riverwalk Center in Breckenridge. Join us as we come together to support the CAIC in their continued efforts in avalanche forecasting and education throughout Colorado.
This extremely popular winter party will feature great music from Rapidgrass, incredible beer from the Breckenridge Brewery and the members of Summit County's United Brewer's Association (SCUBA), as well as a dinner provided by 5 Star Catering!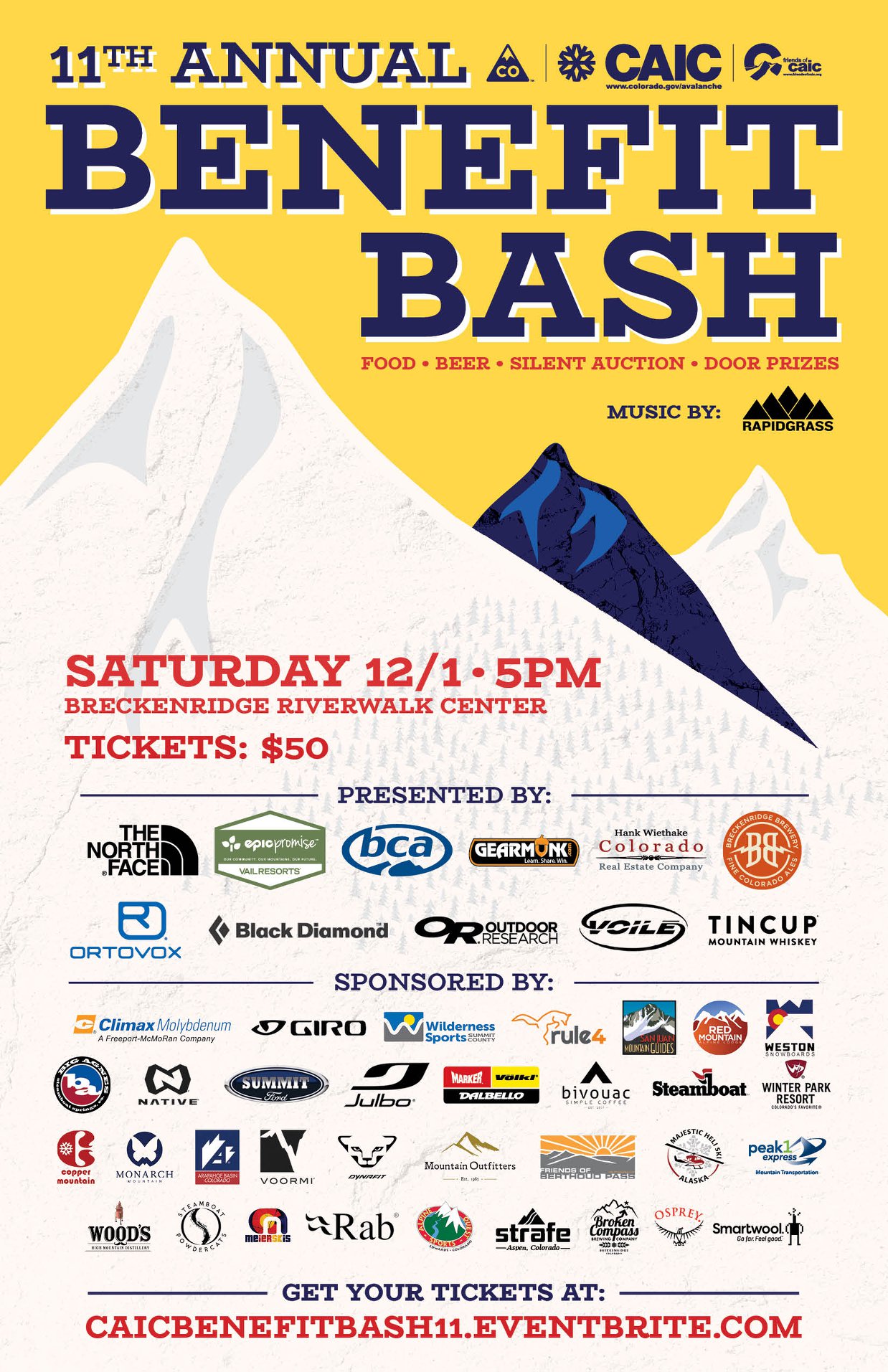 Tickets are available NOW! for pre-purchase for $50. Entrance fee includes one door prize ticket, two drink tickets, access to the winter's largest gear giveaway and silent auction and a performance by our friends, Rapidgrass. Hurry up and get your tickets in advance because this event will sell out. Click Here
What is Friends of CAIC? Well, it is a super important nonprofit assisting the Colorado Avalanche Information Center in raising funds to keep their doors open and their information updated, it is information to help save the lives of those who love playing in the mountains (as well as drive along all of our roads and highways too!). The professional verbiage is: Friends of the Colorado Avalanche Information Center (CAIC) is a non-profit 501(c)3 organization created to support the CAIC, while contributing to avalanche awareness and education throughout the State of Colorado. CAIC achieves this mission through donations, grants, and fundraising events.
We hope to see you there and if you cannot make it we will keep you up to date on local parties and fund raisers here on our Calendar of Event page!
~ The MTN Town Scout
MTN Town Magazine | We are Colorado's Mountain Town Magazine
Copyright © 2018 MTN Town Magazine all rights reserved.