Fly Fishing Film Tour Surfacing in Breckenridge Today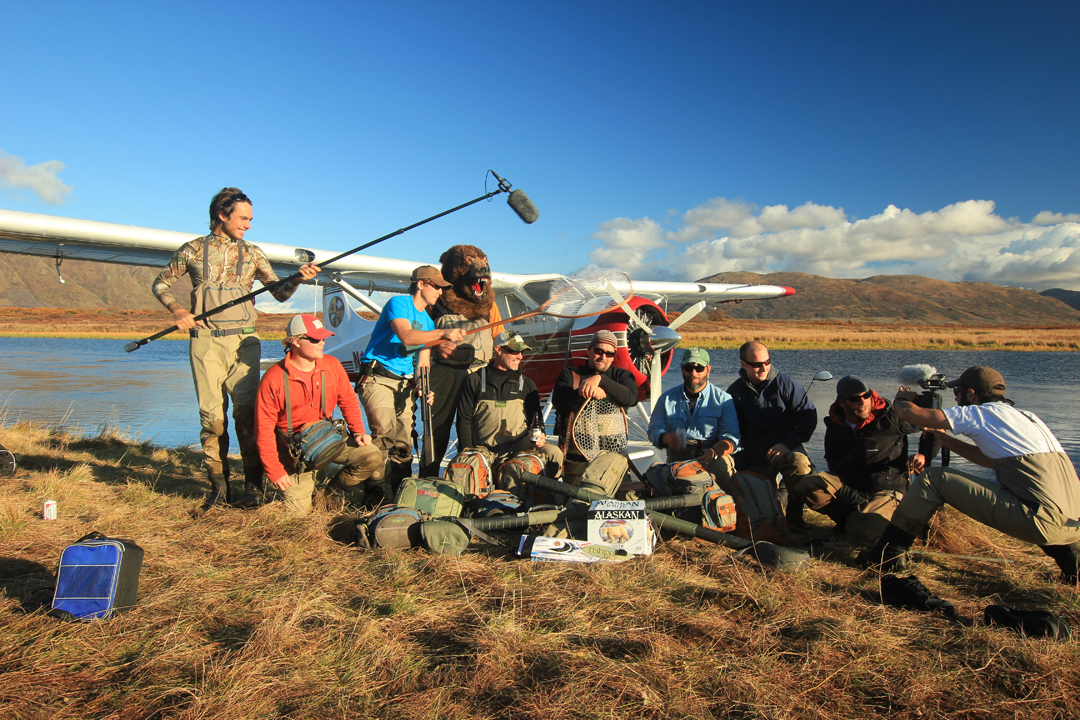 The Fly fishing Industry is seeing one of the largest industry events embark on a continent wide HD tour showcasing global locales while supporting local businesses and filmmakers. The Fly Fishing Film Tour (F3T), the original and largest event of its kind begins its continent-wide trek January 26th and is now surfacing in Breckenridge as one of the two showings in the state. Tomorrows event at the Speakeasy Theatre is the only one that will appear in our Colorado MTN Towns so get those waders off and head to Breck!
The traveling spectacle serves as a stage for the best filmmakers in the industry, an avenue for supporting critical conservation groups, an expo for local retailers and outfitters, and one heck of a party for aspiring outdoor enthusiasts and avid anglers alike. With never-seen footage from across the globe, a party atmosphere, audience giveaways and valuable coupons, the annual high-energy spectacle is the sport's most anticipated live-event. This year's tour will make stops in over 125 cities across the U.S. and Canada. Along the way local businesses, conservation groups, filmmakers and fans all stand to benefit from each screening.
"Our goal in doing this is to share our passion and support the sport we love", says F3T producer Chris Keig. "This year our tour will donate over $30,000 to filmmakers. We'll work in conjunction with over 175 local business and 150 conservation groups, and we'll give away over $350,000 in prizes to fans who come to our shows. It's important people know that walking the talk is at our core."
This year's spectacle promises a greater sense of adventure and diversity of content than any prior tour or other touring show. "We've got incredible footage from our favorite backyard locales like Montana, Florida, Idaho, and the Gulf, and we've got some amazing segments from destinations like the Bahamas, Belize, Alaska, New Zealand, and Canada", says F3T Filmmaker and Road Manager Thad Robison. "But on top of that is the unique stories that are told along the way. We've got a punk rock band fishing in Wisconsin, a surgeon with Parkinson's getting after it at Hemingway's favorite old spots, a touching father-son story from Scotland, even this amazingly shot piece about nothing but insects. We believe adventure is what you make it, and regardless of where you are, it's all about doing what you love."
With nearly 75% of the shows selling out in advance, the F3T is the fastest growing event of its kind. "We hear from people constantly who couldn't get tickets, or want us to bring the tour to their town", Robison says. "As far as tickets go, we recommend our fans visit our local fly shops where they can get discounted tickets."As for adding screenings, Robison continues, "We add markets each year but we can only be in so many places at once. So we have a program where local fans and groups partner with us to put on shows. Using our existing
national ads, digital presence, sponsors, and distribution lists we can supply all the support anyone needs to put on a great show. We can even provide flyers, posters, tickets, prizes and audience giveaways." For a tour schedule, film trailers, tickets, photos, info on hosting your own show and much more visit www.theF3T.com. Filmmakers and fisherman are available for interviews upon request and in many cases they serve as emcees and hosts at shows.
How do you get your tickets?????
Go online and purchase: http://flyfilmtour.com/buy-tickets/ $15
or
Stop into Mountain Angler  – 311 South Main Street, Breckenridge, Colorado 80424 for $12 tickets at the Shop 800.453.4669
Wednesday, April 18, 2012
Doors Open: 6:30PM
Show Starts: 7:00PM
103 South Harris, Breckenridge
The Fly Fishing Film Tour is produced by Webeye Group, LLC. It is sponsored by Costa, Patagonia, Sage, Hardy Reels, Yeti Coolers, Scientific Anglers, Trout Unlimited, Mountain magazine, El Pescador, Yellow Dog Flyfishing Adventures, and is presented in HD by the Outdoor Channel.
~Treeline Traveler
PHOTOS & IMAGES: The Fly Fishing Film Tour