Natural Family Water Parks in Colorado Mountain Towns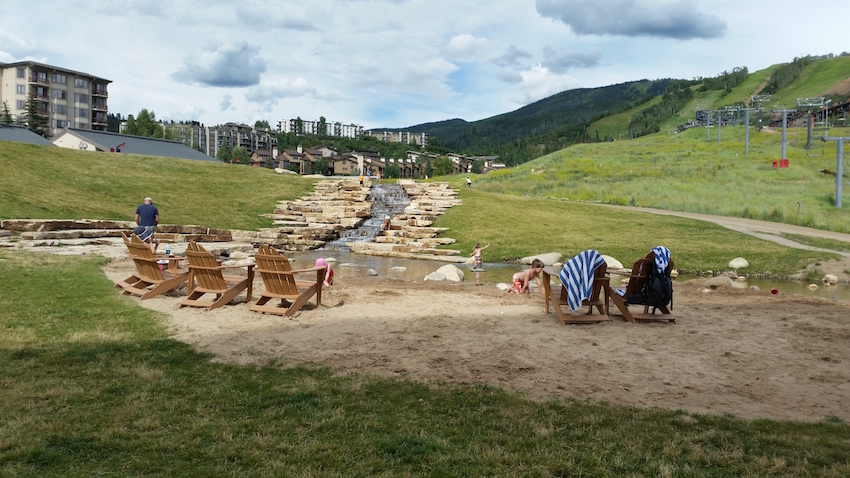 Natural Family Water Parks in our Colorado Mountain Towns are a great way to spend the day, you just need to know where to look.
Is there anything better than splashing around and cooling down with your kids  on a hot day? Summertime is when you get to grab the sprinkler and make mad dashes around the lawn while you cool off getting wet. When you're on the go there are a bunch of great places to play here in our Colorado mountain towns.
STEAMBOAT RESORT – Right at the mountain's base area, outside the Sheraton Steamboat Resort, is a lovely stream cascading down big rock features. This safe area provides a fun place to relax and play, complete with beach chairs and sand.
FRISCO BAY MARINA – We love the Marina's sandy beach area where kids love to wade and build sand castles. A killer park is a quick walk away and a grass area is perfect to lay your towel down.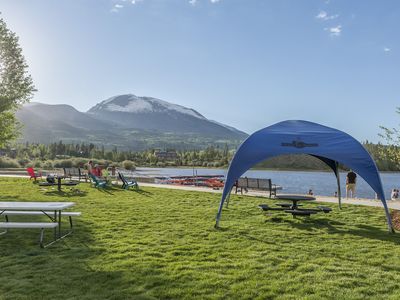 OURAY – The Ouray Hot springs Pool charges but so much fun to visit and enjoy with the kids. The kiddie slide and blue slide are a hoot. Nothing like clear water and incredible views to tire your whole family out.
BRECKENRIDGE – Head to the Riverwalk Center where a fun pocket park and the cool waters of the Blue River will keep you and your family entertained for hours. The Riverwalk Lawn is perfect for a picnic.
TELLURIDE – On your way to Telluride or back, a must stop is the Down Valley Park. This park is complete with fun climbing and swinging features as well as small ponds with a sandy beach, perfect for wading or fishing. Located on the west side of Highway 145, just north of mile marker 82.
VAIL – The Vail Children's fountain is adorable with three spraying fountains and several bronze sculptures of children at play. If you don't have swimsuits the water is a perfect depth; shallow enough to keep shorts dry, yet deep enough to cool down on a hot day.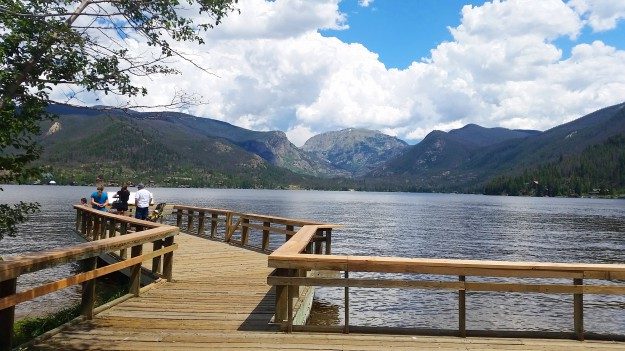 GRAND LAKE – The shores of Grand Lake have a multitude of beaches and sandy areas to enjoy with the family. Wading, fishing, and swimming are all permitted.
Read More About Family Fun at Altitude 
MTN Town Magazine | We are Colorado's Mountain Town Magazine
Copyright © 2017 MTN Town Magazine all rights reserved.