DWELL in a Colorado Mountain Town: The Wellington Neighborhood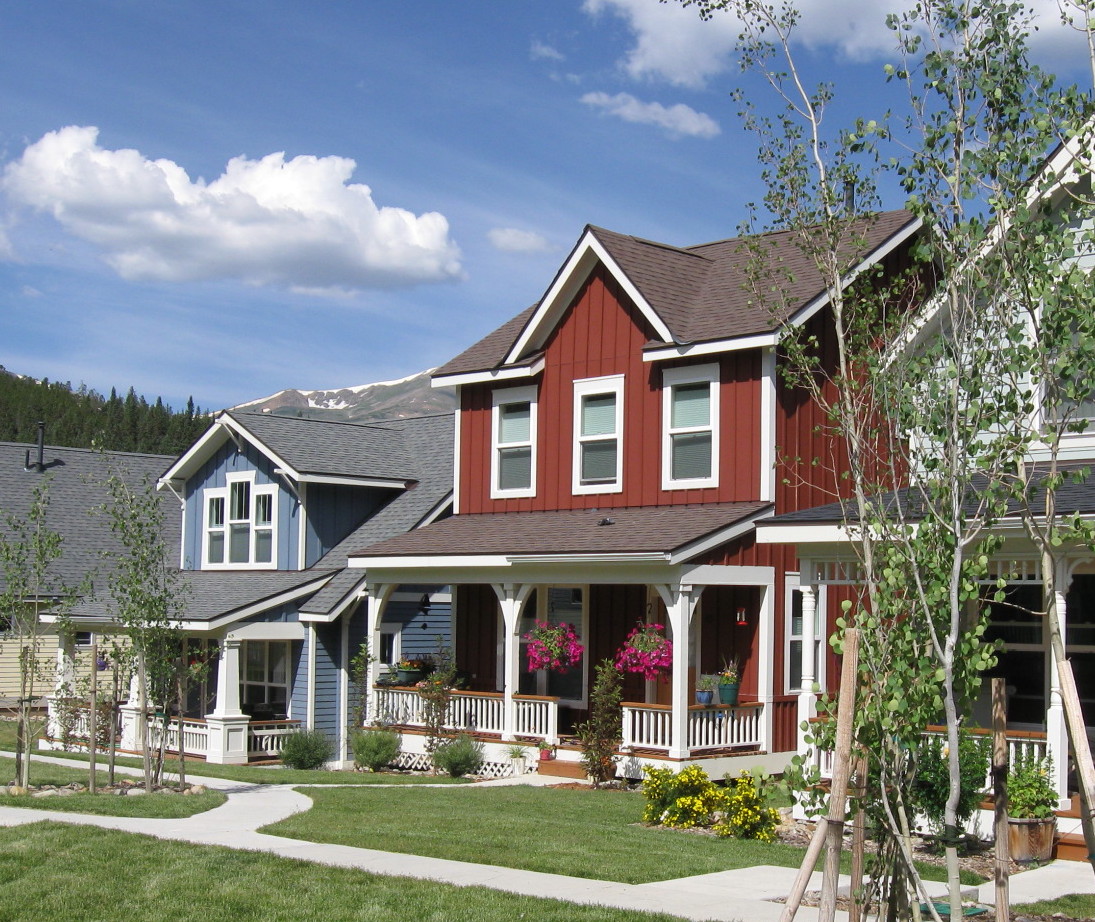 A Neighborhood defined by Merriam-Webster is: a section of a town or a city lived in by neighbors and usually having distinguishing characteristics. These three mountain neighborhoods we highlighted certainly fit those criteria. Each of these locales have direct access to recreation, town facilities and the necessities of life with the back drop of the rugged Colorado Rocky Mountains. More than physical places these are neighborhoods people can call home. For the next three weekends we will profile a Colorado mountain town neighborhood you can call home.
The Wellington Neighborhood
The developer of this community had a simple vision, create a traditional neighborhood with a sense of community while meeting five objectives; create a place where a sense of community will grow, design the area after traditional neighborhoods of the past, provided needed housing for a variety of residents, give life back to a destroyed land and develop sustainably. Using those objectives as the foundation of The Wellington Neighborhood the area has been embraced by all who live there and around the area.
This is not a city of sameness; each home is different from the next. Paint colors are cheerful, the streets and alleyways are paved and narrow, yards are green and the common areas are friendly. A mix of families, empty nesters and young adults occupy these homes. There is a feeling of… Click Here to Continue Reading
~MTN Town Magazine
MtnTownViews.com is MTN Town Magazine's daily journal blogging about Colorado's mountain towns and resorts. Like them on Facebook and Follow on Twitter. Click the cover to read the Winter 2012-13 Issue.
© 2013 MTN Town Magazine. All rights reserved. Republication, in part or entirety, requires permission.