The CSCUSA 2016-17 Double Diamond Award Winners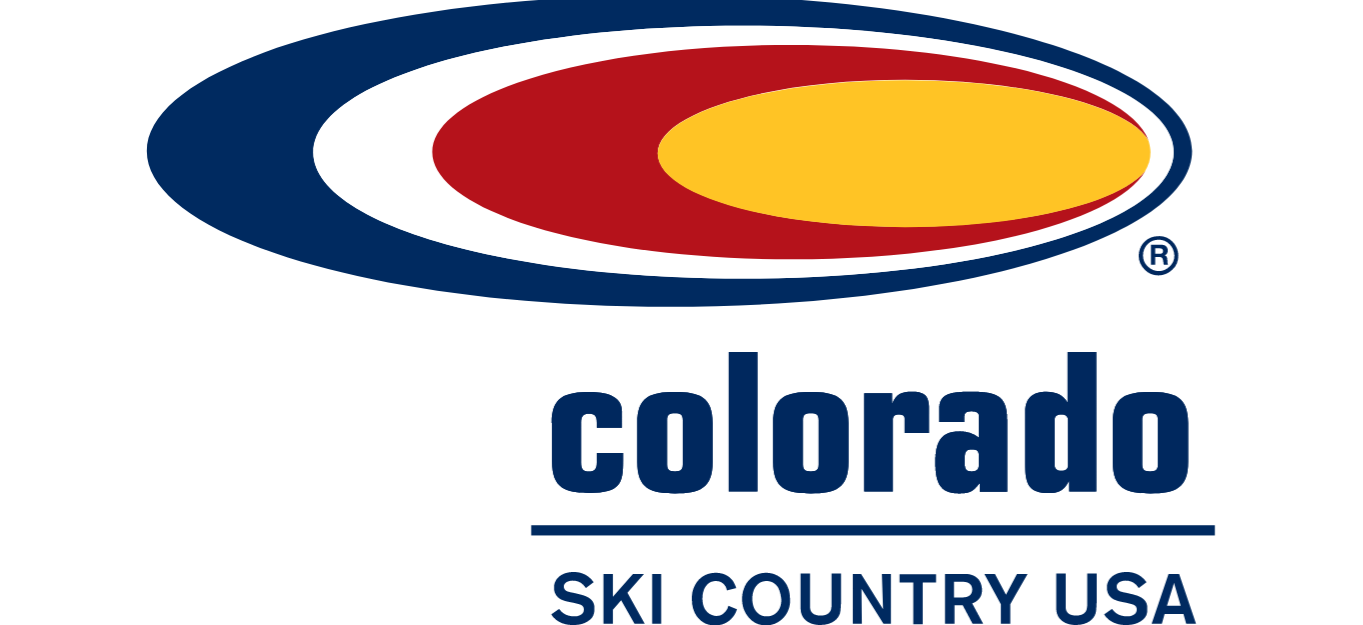 Every year Colorado Ski Country USA honors individuals at CSCUSA Colorado ski resorts with Double Diamond Awards to individuals who have made significant contributions to the industry, including athletes, on-mountain professionals, and industry veterans. Colorado ski industry leaders gathered at Coohills in Denver to recognize ski area employees whose hard work and expertise provided outstanding guest experiences, including food and beverage professionals, guest service professionals, ski instructors, ski patrollers, groomers, terrain masters, snowmakers and a winter athlete of the year. Two titans of the industry, who have spent their careers championing the Colorado ski industry, were also honored.
Two titans of the industry, who have spent their careers championing the Colorado ski industry, were also honored. The evening's special guest was Lisa Hidalgo, meteorologist at Denver's Channel 7, who presented awards. CSCUSA recognizes individuals from member resorts whose contributions to the Colorado ski industry often go unsung, but are of critical importance to its success. 
Colorado Ski Country USA Double Diamond Awards L-R: Tony Marci, Copper Mountain Resort; Ryan Kempfer, Monarch Mountain; Chris Blanchard, Telluride Ski Resort; Tom Jankovsky, Sunlight Mountain Resort; Andrew Roy, Eldora Mountain Resort; Gary DeFrange, Winter Park Resort; Tom Schofield, Arapahoe Basin; Meredith Smith, Arapahoe Basin; Drew Warren, Aspen Snowmass
Photo Credit: Chris Schneider and Colorado Ski Country USA.
Chairman's Award
Gary DeFrange, Winter Park Resort
Gary DeFrange ended a 20-year career at Winter Park Resort when he stepped down as President and CEO in March 2017. After a quarter century in the banking industry, DeFrange took the reins in 1997 after he had become well known in the Winter Park community through his volunteer work with the National Sports Center for the Disabled.
Gary managed a unique ownership structure with the City of Denver and was instrumental in bringing much needed private investment to Winter Park when Intrawest signed a long-term lease in 2002. His tenure was capped with the return of train service from Union Station to Winter Park with the return of the Winter Park Express this year. His experience, guidance and steady hand will be missed by Colorado's ski industry.
President's Award
Tom Jankovsky, Sunlight Mountain Resort
Tom Jankovsky has truly dedicated his career to the Colorado ski industry, working for more than three decades on behalf of Colorado's ski resorts. A third-generation native Coloradan, he served at a number of ski resorts, working his way up from a lift operator in 1973 to the general manager and a part-owner of Sunlight Mountain Resort since 1985. In 2012, Tom was inducted into the Colorado Ski and Snowboard Museum and Hall of Fame, cementing his place in history as a champion of the Colorado ski industry.
Tom is stepping down from the Colorado Ski Country USA Board of Trustees after 31 years of service. He was recruited to the board in 1986 by then-President Bob Knous to give a voice to all of Colorado's resorts. He was influential in the creation of the fifth grade passport program, which provides free skiing for fifth graders at participating resorts, and the Colorado Gems card.
Spencer Nelson All-Star Athlete of the Year
Jett Seymour – Steamboat Springs Winter Sports Club
Jett is a passionate and accomplished athlete. He balances daily training, regular competition and his youth ski and mountain bike coaching duties with a rigorous school schedule, achieving a 4.0 GPA. Jett is a natural-born leader and role model, leading by example among his teammates and the young athletes he coaches. This hard work has paid off with Jett being ranked first in the world for his age in slalom skiing and accepting an athletic scholarship to the University of Denver while also being a named member of the U.S. Ski Team. CSCUSA has supported Jett with a Colorado Rocky Mountain Division All-Star Pass, which has allowed him to train and compete at CSCUSA resorts.
Food and Beverage Professional of the Year
Meredith Smith, Arapahoe Basin
Meredith is an integral part of Arapahoe Basin's food and beverage team, contributing to the enormous growth of the department during her eight-year tenure. Meredith has implemented a thriving wedding and catering program at Arapahoe Basin, hosting dozens of special events throughout the year. She takes on a leadership role in training new team members and creating new and exciting guest experiences. Her team-based approach to the food and beverage service is demonstrated when she happily waits tables, washes dishes or jumps behind the cook line to set an example for her team members. Meredith exemplifies the positive attitude and adventurous spirit that help Arapahoe Basin's food and beverage department succeed.
Guest Service Professional of the Year
Ryan Kempfer, Monarch Mountain
Ryan prioritizes the guest experience above all else. His enthusiasm and helpfulness make a great impression on every guest he meets. He is the "high five ambassador" for Monarch Mountain, setting the tone for the day by high fiving guests getting out of their car, employees in the hallways, skiers and riders in the lift lines, janitors, cooks, children and grandparents, he high fives everyone he meets. He is always the first one to drop what he's doing to help a guest, and his enthusiasm sets a great example for fellow team members.
Ski Instructor of the Year
Tony Macri, Copper Mountain
Tony is a long-time veteran of ski and snowboard lessons, with a 23-year career providing ski and ride lessons and 12 years of experience at Copper Mountain. His approach to lessons focuses on motivating students, creating an encouraging atmosphere and making learning fun. He's committed to the growth of new and veteran instructors, contributing to the training and evaluation of hundreds of instructors at Copper Mountain. Tony works as a consultant for ski and snowboard schools nationwide, helping schools evaluate their success and grow their conversion rate. He's not only a great instructor, he's a positive and uplifting mentor to other instructors at Copper Mountain.
Ski Patroller of the Year
Tom Schofield, Arapahoe Basin
With 11 years of experience, Tom is dedicated to keeping team members and guests safe. He is a leader in all aspects of patrol operation at Arapahoe Basin including trail work, emergency medical response and avalanche mitigation. He guides his team to meet and surpass the safety standards set forth by the Colorado Ski Safety Act and leads his team with creativity and humor. Our ski patroller of the year also mentors young skiers and riders on the importance of skier safety and responsibility, helping to build the next generation of safe skiers. He has exemplary guest service instincts, going above and beyond to ensure the safety and enjoyment of each guest. His "big picture" outlook contributes to the success of the Colorado ski industry.
Groomer of the Year
Chris Blanchard, Telluride Ski & Golf Resort
Chris has dedicated his career to the safety and success of his resort. He excels in every task on a snowcat – building runs, clearing runs, winching, rolling and complex or dangerous projects. His calm demeanor under pressure, patience, integrity and communication abilities make him a well-rounded and easy to work with team member. Chris has a passion for Telluride and works diligently to get the job done right.
Terrain Master of the Year
Andrew Roy, Eldora Mountain Resort
Andrew worked tirelessly over the 2016-17 season to transform Eldora's small park program into an impressive and expansive Woodward terrain park. He has taken on a leadership role and become a key player in the building of Eldora's terrain park, building new features non-stop and excelling in everything from the welding shop to the snowcat.
Snowmaker of the Year
Drew Warren, Aspen Snowmass
Drew has worked for Snowmass for five years, quickly becoming an integral part of the snowmaking team. His cool under fire demeanor and unparalleled attention to detail make him an exceptional Snowmaking Controller, dedicated to learning and mastery of the craft. He prides himself on being a team player, supporting his team members in tough situations, communicating effectively with the rest of the resort staff and keeping a positive attitude at all times. He's dedicated to a career in the Colorado ski industry, working tirelessly seven days a week to ensure the quality of products for Aspen Snowmass' guests.
MTN Town Magazine says thank you and congratulations to all of these incredible individuals for making our backyard playground even greater than it already is. Cheers!
MTN Town Magazine | We are Colorado's Mountain Town Magazine
Copyright © 2017 MTN Town Magazine all rights reserved.