Crested Butte Mountain Resort Drops Season Pass Rates – WestElkProject.com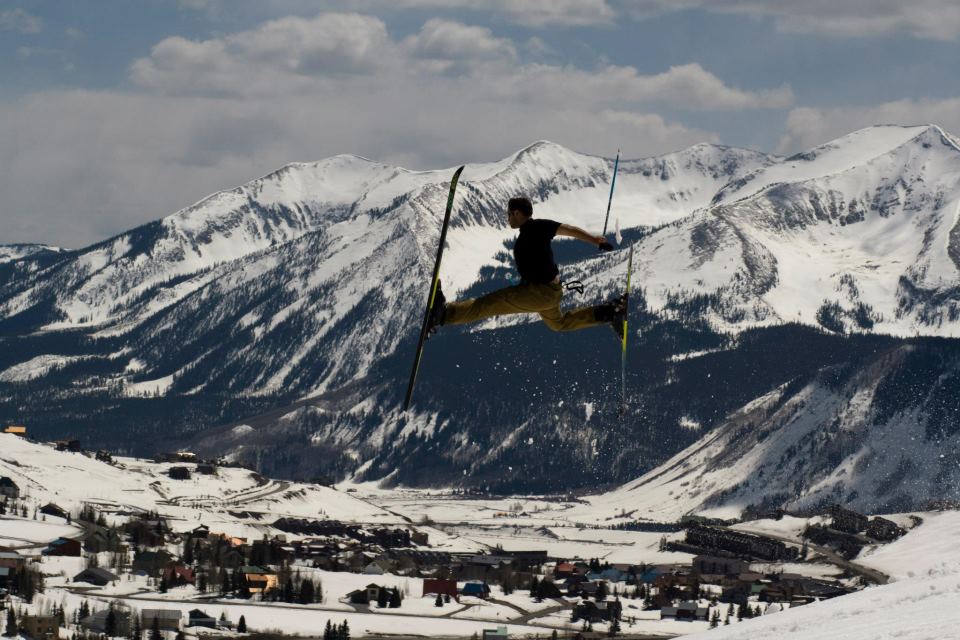 A great post from our partners in Crested Butte: This is not a joke.  The 2013-2014 Season pass will be available from May 1st – September 27 at $599.  
Crested Butte Mountain Resort has just unveiled it's new Peak Pass and Peak Pass+.  The below is from CBMR's website:
"Crested Butte Mountain Resort is now offering the Peak Pass with prices for adult passes starting at $599. The Peak Pass includes unlimited skiing and riding at the resort with no blackout dates.  Guests can upgrade to the Peak Pass+ to include Adventure Park access and 2014 summer lift access as well as resort discounts. As part of the restructure, the resort is also planning on eliminating many of their previous Mountain Card and limited-use products. The all new Peak Pass and Peak Pass+ replace the Platinum, Gold, 12-Day, EZ Pass, and X-Card.  Our early season pricing for the Peak Pass runs from May 1 – September 27, 2013. The Peak Pass+ upgrade is available at $150 until July 31, 2013. "
Will Dujardin getting some pow on the resort back in January. Photo: Eliot Rosenberg
Essentially, you can get what was the Platinum Pass (summer lifts, random discounts, adventure park access) for $749 if you get it by the end of July, or $799 by September 27.  This is impressive news. Considering that the 2013-14 Epic Pass offered by Vail Resorts is $649 and gives you unlimited access to: Vail, Beaver Creek, Breckenridge, Keystone, Heavenly, Northstar, Kirkwood, Afton Alps, Mt. Brighton, Arapahoe Basin, and Eldora, it's no wonder that CBMR had to drop it's season pass price to try and compete in Colorado and the western United States.  But to keep it in perspective, Aspen Snowmass was $1800 this last year, Jackson Hole was $1655, and Telluride was over $1200 at early price and then $2000!
Erica Meuller, CBMR's PR and Communications Manager, explained the move: "We were looking at the marketplace, and just thought, 'What if?' We really want to create more… Click here to read more!
Featured Photo by: Pat Sullivan
MtnTownViews.com is MTN Town Magazine's daily journal blogging about Colorado's mountain towns and resorts. Like them on Facebook and Follow on Twitter. Click the cover to read the Winter 2012-13 Issue.
© 2013 MTN Town Magazine. All rights reserved. Republication, in part or entirety, requires permission.