Crafting a Collaboration in Steamboat Springs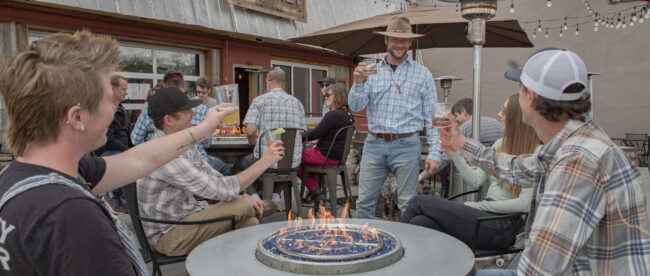 Storm Peak Brewery and Steamboat Whiskey Company craft something new and local to enjoy
It finally happened in the 'Boat, beer and whiskey have united! Storm Peak Brewery and Steamboat Whiskey Company proudly announced the release of Storm Peak "Maestro" Single Malt Whiskey, Routt County's first single malt Colorado whiskey. This collaboration has, dare we say, been brewing for a while and the result is a whiskey that local beer drinkers and whiskey aficionados can get behind. 
Corbin Korsgard, head distiller at Steamboat Whiskey Company says, "It was such a blast to work with another company in the fermentation industry. We brought together local whiskey experts and the local experts in beer making and created a product like nothing else."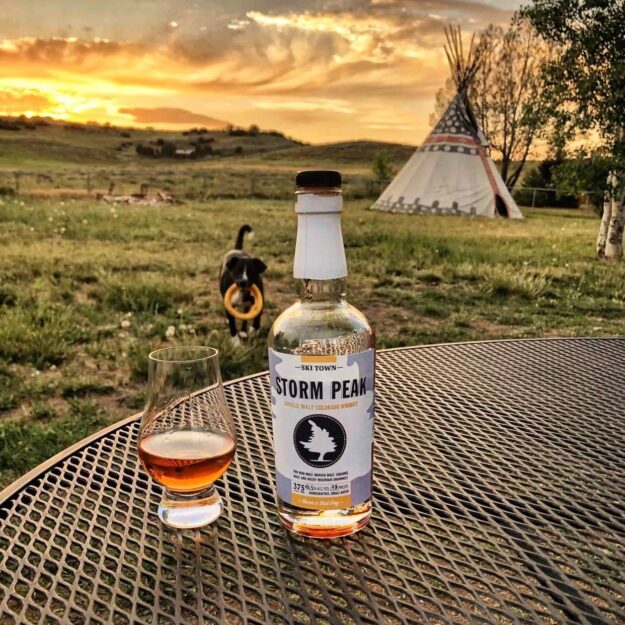 Nathan Newhall, co-owner and head of research and development at Steamboat Whiskey Company noted, "The pandemic hit! Everyone had to close down their taprooms, tasting rooms, restaurants, and bars. I'd been thinking of a collaboration for a while and it felt like the right time to try something completely new and very local."
He reached out to Storm Peak Brewery and the union between beer and whiskey was formed! Storm Peak Brewery created their popular Maestro IPA without the normally added hops, which can add a bitter taste to the whiskey. The mash bill consists of flaked wheat, Munich and caramel malts, providing a sticky base for this brew. This was then double distilled in Steamboat Whiskey Company's traditional pot stills and aged in ten-gallon barrels for one year. The malts provide a rich, sweet and bold flavor; Reminiscent of a good ale. The traditional pot distillation only enhances this richness. Aging in small new-make oak barrels for one year adds a fresh oaky essence and a beautiful copper hue. 
Tasting Notes
Storm Peak "Maestro" Single Malt Whiskey
Nose: dark fruit sweetness with chocolate follow through, soft floral forest,
Palette: clean roasted malt, french toast breakfast notes quickly turning to vanilla caramel oak. Reminiscent of a smooth amber ale.
Finish: toasted oak, pleasant and lasting grain hardiness, savory whiskey finish that coats the pallet.
Storm Peak Colorado Single Malt Whiskey Specs
375ml
93.0% ALC/VOL
$42.00
US 40, Steamboat Springs, CO
www.steamboatwhiskey.com
Eat and Drink Local! Learn about great places to enjoy locally crafted food and drink: mtntownmagazine.com/category/colorado-mountain-town-restaurant-reviews
*
MTN Town Media Productions | Celebrating the Colorado mountain lifestyle
Copyright 2022 MTN Town Magazine all rights reserved.
Post Sponsored by