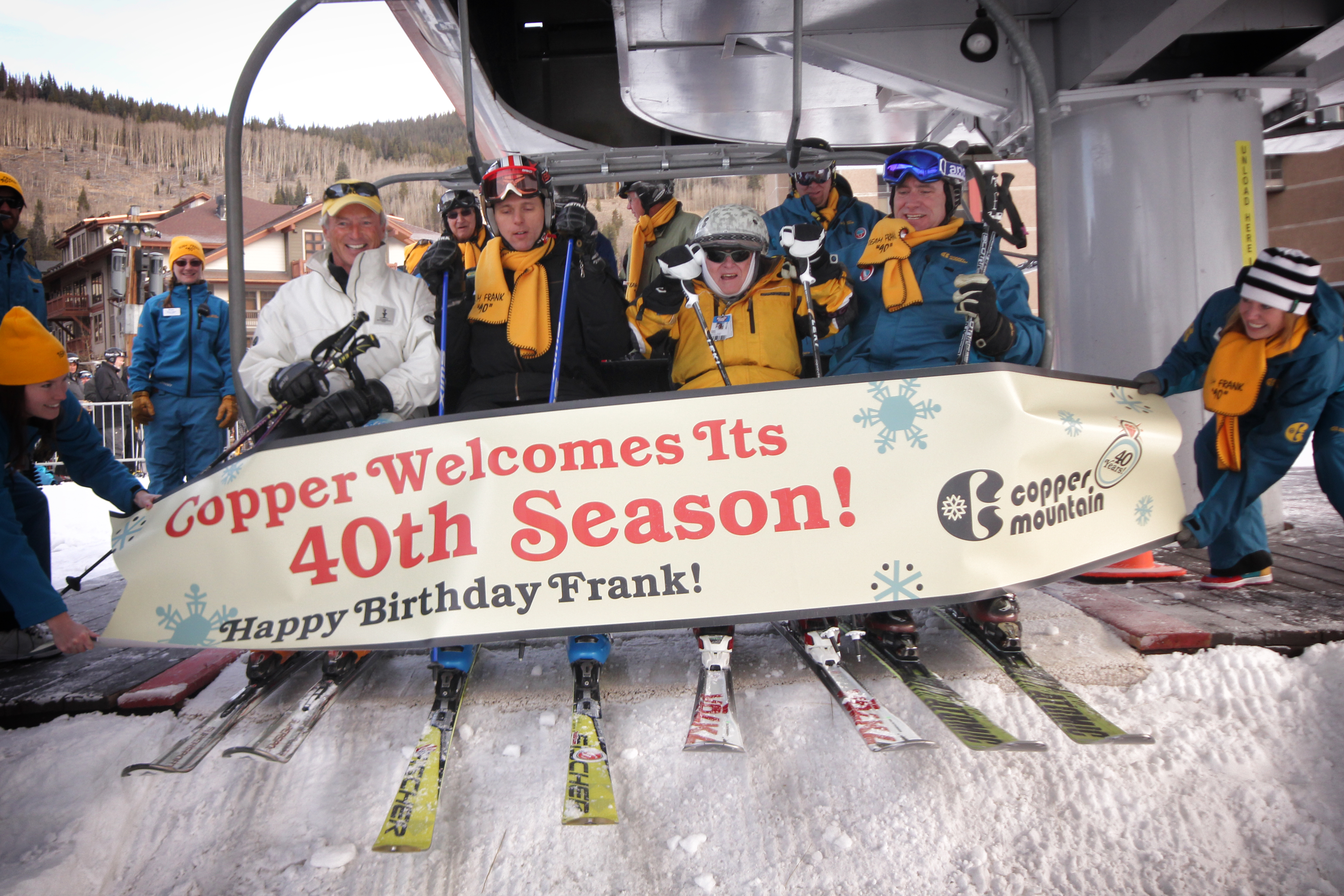 The snow was soft and everyone was in good spirits, psyched to once again slide on the slopes of Copper Mountain. Lot's of birthday candles were lit yesterday, Copper hit a milestone of 40 years and Frank Walters spent his 90th Birthday celebration on skis (he is pictured above in the yellow jacket). That in itself is a story to be told!
Smiles and cheers, fresh air and warm sun was on order for this beautiful Friday. Copper Mountain Patroller's were enjoying themselves greeting guests as they offloaded the American Eagle Lift. Opening Day terrain included 3 trails totaling 42 acres of skiing and riding, plus Woodward at Copper's Eagle Jib Park.
Copper's 40th season welcomes several new amenities and activities around the resort. Beginning in mid-November, guests can soar over West Lake on Copper's newest attraction, the Alpine Rush Zip Line, or visit one of Copper's recently added retail shops, Funky Finds Boutique & Gifts, 123 Mountain and Sunglass Express.
The snowfall has not been stellar but snowmaker's have done an incredible job prepping for this exciting day. Conditions were great!
Mark on Safety Patrol did ask me to remind everyone to slow down a bit this time of year. The snow is soft on the trail but the rocks on the sides are not! Copper Mountain, get there. The season has begun!
~MTN Town Magazine
Photo Credits: Tripp Fay- Copper Mountain Images, MTN Town Magazine

MtnTownViews.com is MTN Town Magazine's daily journal blogging about Colorado's mountain towns. Like them on Facebook and Follow on Twitter.
© 2012, MTN Town Magazine. All rights reserved. Republication, in part or entirety, requires permission.