Concert in the Park Series, Frisco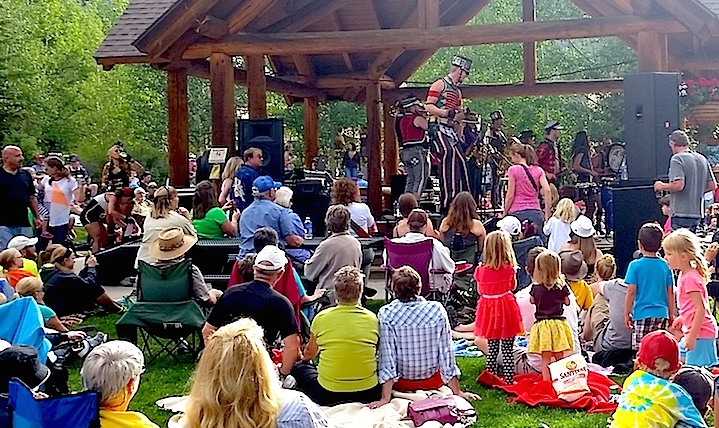 We love the awesome little town of Frisco. Great restaurants, an amazing marina, trails to hike and bike all contribute to what makes this town great!  Special Events and Music are another amazing reason why we adore Frisco. The Frisco Concert in the Park Series has some bands that will make you grab your lawn chairs and picnic blanket for an evening out. Enjoy a fun, free concert in Frisco's Historic Park on Thursdays in summer.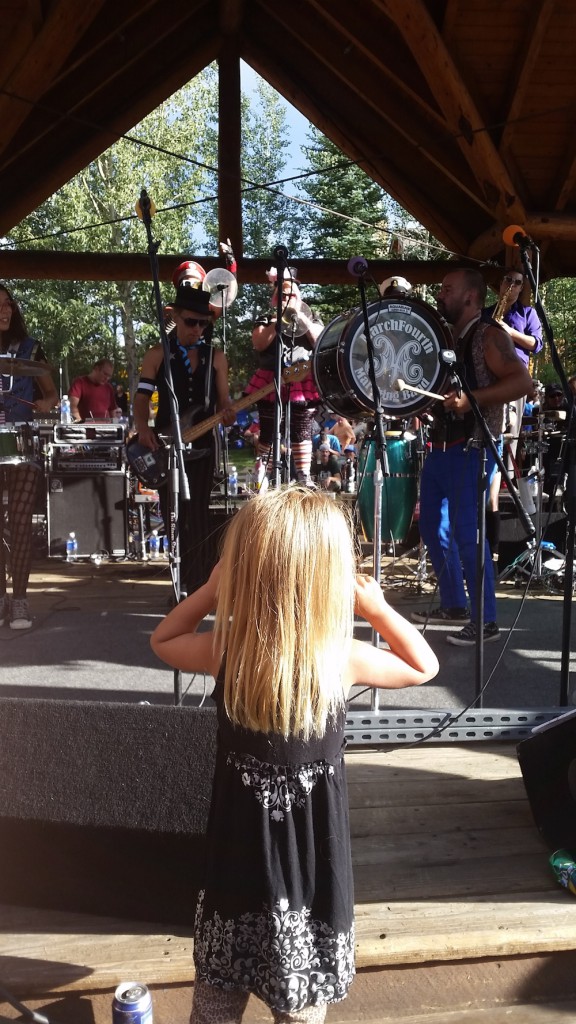 Frisco's 2015 Concert in the Park series has featured everything from bluegrass to country to rock. There are three more concerts left this summer with the last concert on August 20. Each week a different local non-profit sells refreshments to raise money in support of their efforts in Summit County. The concerts start at 5:30 p.m. each Thursday at the Frisco Historic Park and are free to the public. Guests are invited to bring a lawn chair and well-behaved pets to join in on the best family friendly happy hour in Summit County.
On August 6, the Town of Frisco is partnering with Safeway and Colorado Proud to provide samples and giveaways at the Concert in the Park featuring the New Orleans Suspects and benefitting Advocates for Victims of Assault. Prior to the concert on August 6, the community is also invited to a free celebration at Safeway to honor Frisco's stop on the "Choose Colorado Pop-Up Picnics" summer series — farm-fresh, modern picnics celebrating locally-grown produce. Free to the public, the event will take place from noon to 5:00 p.m., and will feature local food samples, activities and giveaways. Activities will include face painting, fire truck tours, art stamping and a chance to win a $100 Safeway gift card.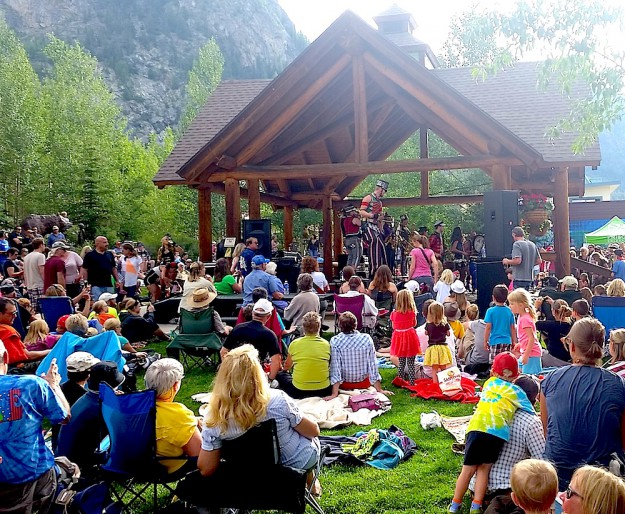 "It's been a great summer of music, and there's more left to enjoy. We thought it would be fun to celebrate the start of August by partnering with Safeway as our official picnic sponsor for the August 6 concert. I'm really looking forward to seeing what seasonal, Colorado grown goodies they bring out to sample at the concert," stated Vanessa Agee, Town of Frisco Director of Marketing and Communications.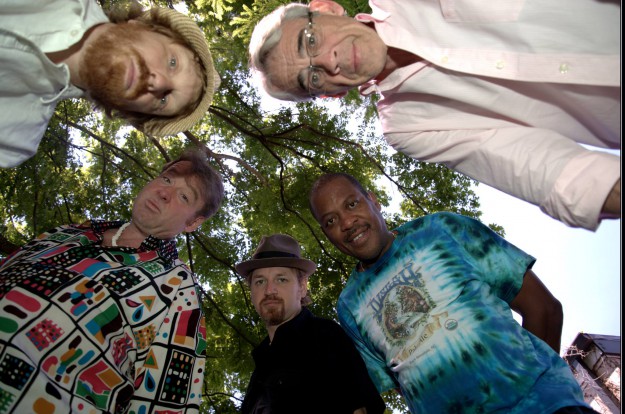 Thursday, August 6, 5:30 p.m. – 7:30 p.m.
New Orleans Suspects
To benefit Advocates for Victims of Assault
New Orleans Suspects began playing together in 2009 as a pick-up band putting a contemporary twist on the funk, rock and R&B traditions of New Orleans music. Comprised of some of the most seasoned, highly respected players in NOLA, the group called themselves The Unusual Suspects. Their chemistry was undeniable and by the summer of 2011 they decided to tour full-time, renaming the band New Orleans Suspects. They quickly began attracting large crowds from San Francisco to New York. In three short years, they released three CDs and established themselves as one of New Orleans' best super-groups.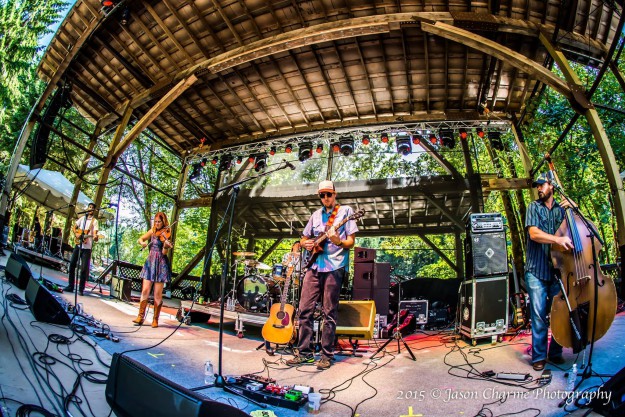 Thursday, August 13, 5:30 p.m. – 7:30 p.m.
Dead Winters Carpenters
To benefit League for Animals & People of the Summit (LAPS)
In a time when music has been transformed and genre lines are left behind, Dead Winter Carpenters are producing an ever-evolving style of music. The time spent, in the studio, in the woods and criss-crossing the American countryside, has provided Dead Winter Carpenters with a ground-breaking sound that blends Americana roots-rock with a tinge of straightforward 'tell-it-like-it-is' alt country that is as hard-hitting as it is whimsical. Foot-stomping original tunes blended with the band's onstage presence highlighted by the vocal melodies and five part harmonies, ferocious fluidity of the fiddle, deep pounding thump and thud of the upright bass, country ramblings of the telecaster and acoustic guitars and the driving drums all meld together to create an experience that is sure leave audiences wanting more.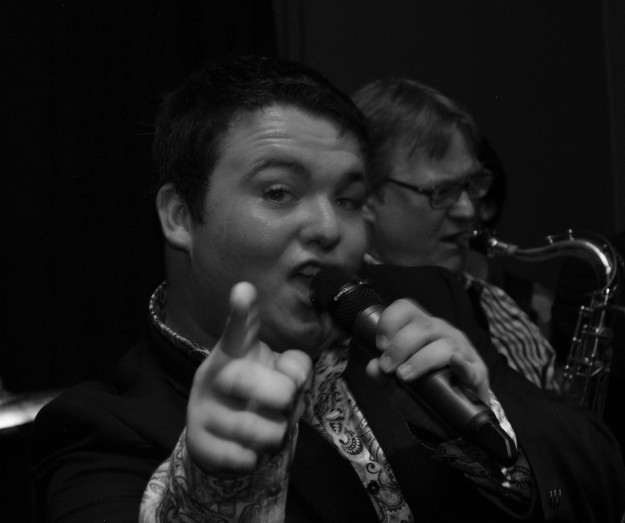 Thursday, August 20, 5:30 p.m. – 7:30 p.m.
Jacob Larson Band
To benefit Summit County Preschool
The Jacob Larson Band  is a funk and soul ensemble combining powerhouse vocals, classic instrumentation and an old-school approach to music that just about everyone loves. Digging inspiration from the roots of soul religion, the band shares their own take on such notable influences as the Tower of Power, Stevie Wonder, Sam Cooke and Al Greene.
So, now that you have the dates, be sure to head over and enjoy every moment summer has to offer in Frisco!
~MTN Town Magazine