CommandoEXtreme: This Mud Race is the REAL DEAL, Frisco August 3rd

You heard it. The Commando Extreme mud race is the REAL DEAL! If your a mud and obstacle enthusiast or want to try the best of the best mark your calendars and take your training up a notch for the Frisco event on August 3rd, 2013! Created in early 2012 by a group of elite US Navy SEALs, Commando Extreme is truly the first "Real Deal" Special Operations obstacle course of it's kind. Their "O" course will test the mettle of every participant that takes on the mission, designed for amateur as well as elite athletes of all adult ages. Their team of elite special operators, includes former members of the team that took out Bin Laden and brings a unique collective talent to create a fun and challenging course with an element of uncertainty only found within the Spec/Ops community. Each new "operator" will exit the battlefield with pride, knowing they have experienced a true taste of Naval Special Warfare training by the best. A portion of the events proceeds will go to support the Navy SEAL Foundation as well as Pets for Vets.

Commando Extreme Course / Event
The Frisco course is around 4 miles with as many challenges as they can plug in and a few surprises along the way for the select few. Samples of our obstacles include but are not limited to: Cargo nets, ropes, pits, tires, logs, walls, sandbags, telephone poles, and a few surprises along the way! Keep checking back as intel is released. There will also be a kid's "O" course for the "little operators". Don't be the only one on Monday morning without a giant butt-kicked smile on your face. Don't hope it happens! Make it happen and COME VISIT the HURTLOCKER!!!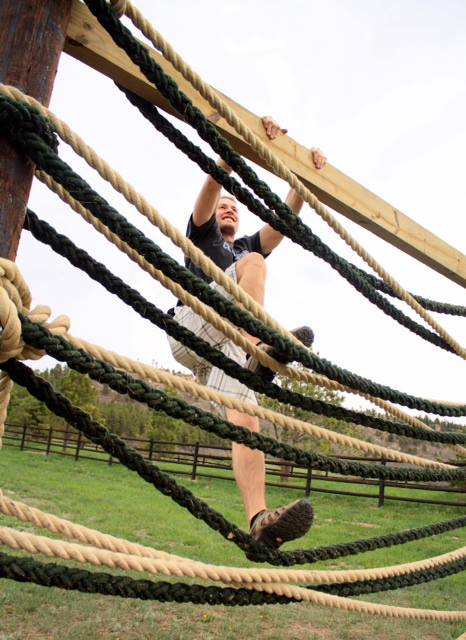 The "Mission" will be manned throughout by an elite staff of Special Operations cadre for the duration providing safety observation, coaching and "motivational encouragement". Each mission will vary just like the battlefield; distances will be unknown and terrain dependent with multiple obstacles of different degrees of difficulty. New "Operators" can expect to be wet, muddy and even cold depending on the assignment. Operational Security of the mission will be tight as in SECRET, but clues and tips may be revealed on the Commando X website, Facebook and Twitter.
"Operator" competitors will execute missions in multiple waves that are pre-scheduled during the registration process. Although the focus is mission completion, the first few waves will be reserved for personnel interested in their completion time that will be posted on Facebook and their website. Finishing times will vary based upon fitness and skill level but operators can expect 1-3 hours to make it through the challenge. Even though they consider Commando X to be one giant coalition with the same goal, both individuals and teams are welcome. Be advised that you may encounter something you cannot do alone and remember, "Never leave a teammate behind on the battlefield". So always check your "6" (rear) and make sure your buddy is with you or your team has a full head count.
Designed with a festive atmosphere in mind, all new operators, friends and family are invited to partake in pre and post mission activities that include live music, food and beverages stands, arts and crafts, family fun and more. There will even be a "Little Operators" mission for future warriors.
~MTN Town Magazine
Photo Credits: CommandoExtreme
MtnTownViews.com is MTN Town Magazine's daily journal blogging about Colorado's mountain towns and resorts. Like them on Facebook and Follow on Twitter. Click the cover to read the Winter 2012-13 Issue.
© 2013 MTN Town Magazine. All rights reserved. Republication, in part or entirety, requires permission.