Beautiful Aspen sits along the southeast (upper) end of the Roaring Fork Valley, along the Roaring Fork River, a tributary of the Colorado River about 40 miles (64 km) south of Glenwood Springs, Colorado. It is surrounded by mountain and wilderness areas on three sides: Red Mountain to the north, Smuggler Mountain to the east, and Aspen Mountain to the south. Art, culture, skiing, snowboarding, shopping, dining, and events abound in this classic Colorado mountain town.

APRES IN ASPEN

EATS

MAWAS

Read 5 Reasons Why I Love Aspen
For most, living in a Colorado mountain town is more of a choice than a stroke of good fortune. Area local and special guest, Jillian Livingston of ASPEN BUSINESS CONNECT, tells us why she loves living in her Colorado mountain town, Aspen and the Roaring Fork Valley:
Moving from New York City to Aspen back in 1990, I was all too ready to live in a town surrounded by nature, but at the same time I still desired a similar caliber of cultural events and restaurants to keep my brain (and tastebuds) stimulated; between the Aspen Institute, Aspen Film, Aspen Words, Jazz Aspen Snowmass, Aspen Santa Fe Ballet, and the Aspen Music Festival, as well as a few remaining locally owned farm to table restaurants, I get my fill.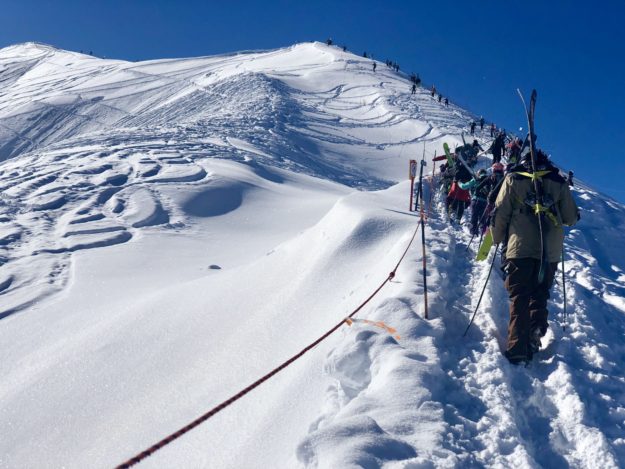 1. With four mountains to ski on with differing levels of terrain to fit any mood in any weather, you can usually find me hiking Highland's Bowl for the steeps. In the summer I'm either deep in the forests on my mountain bike with good friends or hiking into our mountains and plunging into our mountain lakes for fun.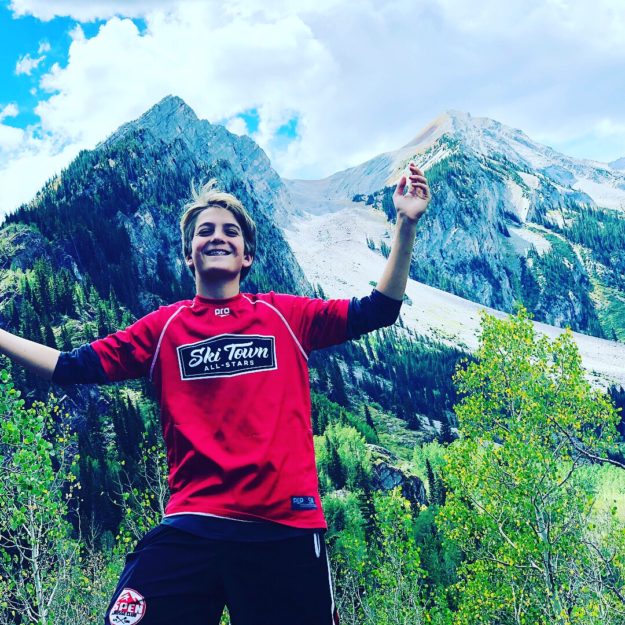 2. No lines. No traffic. Even when there is traffic, it's truly not that bad, it's just we're not used to it.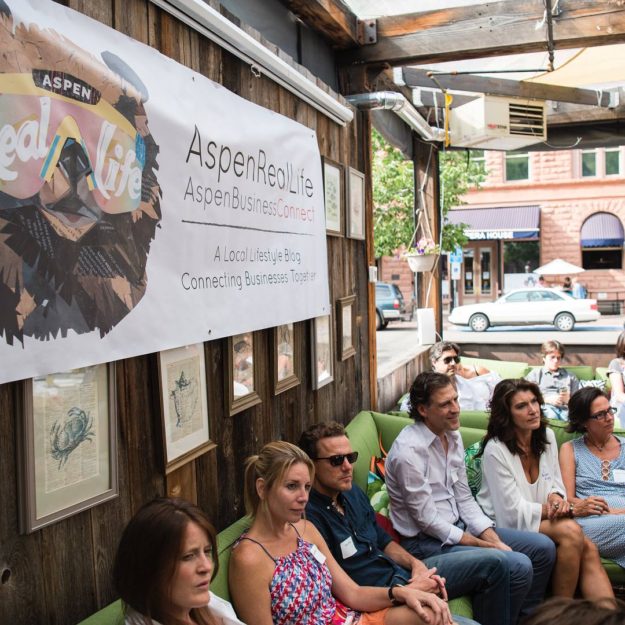 To continue reading this story click here:
https://mtntownmagazine.com/5-reasons-why-i-love-aspen-colorado-and-the-roaring-fork-valley/
---
Summer Gondola and Lift Operations
Aspen Mountain begins weekend summer operations on the Silver Queen Gondola Memorial Day Weekend May 27-29, and will run on weekends June 3-4 and 10-11. Daily summer operations will officially kick off June 16 and run until Sept. 4, with operations continuing weekends only through Oct. 1. Silver Queen Gondola operating hours will be 10:00 a.m.-4:00 p.m. with the last ride down at 4:30 p.m.
ASPEN MOUNTAIN EVENTS
Yoga atop Aspen Mountain
From June 19 through Sept. 1, yoga classes will be offered daily Monday-Friday from 10:30 a.m.-11:30 a.m. on top of Aspen Mountain. The beginner-style yoga is held outdoors and costs $20 with a portion of the proceeds benefiting the Caring for Community Fund. The class requires a sightseeing ticket or other lift access to access the top of the mountain. To learn more, click here.
Classical Saturdays and Bluegrass Sundays at Aspen Mountain
Live music atop Aspen Mountain will return this summer on Saturdays and Sundays starting in July. Classical Saturdays on the top of Aspen Mountain kick off on Saturday, July 8, and beginning Sunday, July 18, Bluegrass Sundays will take place outside of the Sundeck restaurant. The events are free with the purchase of a sightseeing ticket. Click here for more information about Classical Saturdays and click here for Bluegrass Sundays.
RESOURCE LINKS
CAMS-
For Information on Other Colorado Towns Head to Our Best Mountain Towns Guide