Colorado Mountain Town 4th of July Celebrations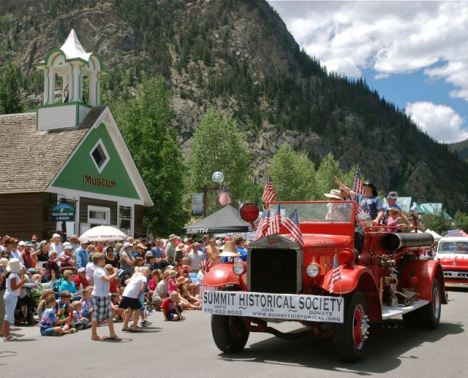 The 4th of July is almost here and we have a full list of great happenings here in our Colorado mountain town communities! PLEASE NOTE: Most Firework displays have been canceled, check ahead of time for the current status.
Colorado Mountain Town 4th of July Celebrations:
July 4, 2018
Pop-Up Concert, Avon
Concerts are a summer tradition in Avon and they are popping up all over town this season! In its third year, Pop Up Concerts will feature classical string quartets, which are scheduled to pop-up in Harry A. Nottingham Park, the Main Street Mall, and other surprise locations. Rain showers will chase these well-received concerts, if need be, into the Avon Town Hall.
These 90-minute concerts take place May – September, and they allow locals and guests a time to unwind and relax with live classical and contemporary music. Light fare and refreshing beverages are available each evening, and these performances bring an eclectic array of musical styles, from classical strings to Spanish guitars, all performed by musicians from Colorado's most esteemed symphonies and hilharmonics.
July 4, 2018
Independence Day, Beaver Creek
Celebrate our nation under the blue skies of Beaver Creek this summer on July 4th. Spend the day strolling and exploring unique shops and art galleries, hiking through the aspen glades or enjoying a gourmet lunch on a picturesque patio all within Beaver Creek. https://www.beavercreek.com/explore-the-resort/activities/signature-events.aspx
July 4 – 7, 2018
Battlemoor IX, Buena Vista
Battlemoor is a six-day event hosted by the Kingdom of the Outlands, one of the 20 Kingdoms of the Society for Creative Anachronism (SCA).  It began in 2009 on the Stroh Ranch, north of Walsenburg, Colorado.  We have now moved to Cottonwood Meadows, in Buena Vista, Colorado.
Not a member?  Are you interested in Battlemoor, or the Society for Creative Anachronism?  We welcome visitors for tours of our event.  We will give you a tour guided by one of our knowledgeable members who is also a resident of the local area.
Gate opens to those who have pre-registered at noon on Tuesday, July 3. It will stay open until midnight. Weds through Fri, Gate will be open from 8 am to midnight. Saturday, it will be open from 8 am to 4 pm~ish. If you didn't pre-reg, you can get in after 8 am on Weds, July 4.
If you're coming in when Gate is closed and you know where you're camping, go to your campsite. Come back to gate by noon and finish signing in. If you're not sure where you're camping, you can arrange to call a friend to come guide you. If you don't know where you're camping, we'll have an overnight spot available to you as you drive in. As you turn off of Crossman onto the site, look to your right. Just before you get to the gate tent, there's night parking. You can pull over and wait in your car or pitch a tent and sleep until the Gate Crew arrives.
Even if you've pre-registered you *must* stop at Gate on your way in to let them know you're here, sign the equestrian waiver and pick up your token and site book. http://www.battlemoor.org/
July 4, 2018
4th of July Parade & Pool Party, Carbondale
Have a great time on July 4th with a real old-fashioned family celebration. The celebration begins with a kids' parade down Main Street that ends in Sopris Park where there will be food, crafts, children's games, chalk art projects, free watermelon, and live music. https://www.carbondale.com/events
July 4, 2018
Crested Butte 4th of July Parade, Crested Butte
11 am – 12 pm
July 4, 2018
4th of July Celebration on the Mountain, Crested Butte Mountain Resort
The 4th of July in Crested Butte is something truly unique, with all day events in town and on the mountain, the day is jam-packed with things to do!
Parade in town at 11 AM
Free concerts in the base area at Red Lady Stage brought to you by the Town of Mt. Crested Butte, the Crested Butte/Mt. Crested Butte Chamber of Commerce and the Mt. Crested Butte Town Center Association:
Floodgate Operators (Gunnison Valley Bluegrass) play at 5:30 on Red Lady Stage
Headlining performance by Kitchen Dwellers from 7:30 PM until 9:30 PM
Bar open on the lawn from 5 PM until 9 PM
NOTE: No outside alcohol and no dogs allowed
Due to a county wide stage 2 fire ban the Mt. CB Fireworks have been cancelled.
http://www.skicb.com/event/4th-july-celebration-mountain
July 4, 2018
Independence Day Celebration, Devil's Thumb
Bring friends and family for an Independence Day celebration at the Ranch with live music, guided hikes, fly-casting, archery and more. Happy hour drink specials with BBQ purchase, which includes all you can eat burgers, hot dogs, ribs, chicken, grilled corn, summer green, potato and fresh fruit salads, house-made corn bread and two dessert selections. Reservations: 970-726-7013. http://www.playwinterpark.com/independence-day-celebration-devils-thumb-ranch
July 4, 2018
4th of July River Parade, Durango
On July 4th, 2018, be part of Mild to Wild's 4th of July Rafting Parade that flows through the heart of Durango on the Lower Animas River. There are 5 meet times to choose from: 8:00am, 9:00am, 10:00am, 1:30pm & 3:30 pm! Seats are limited. Kids get a 4th of July souvenir. Join us in dressing up in 4th of July attire! Best costume wins a prize.
For the most up to date event information and to register and to reserve a ticket, contact Mild to Wild Rafting at (970) 247-4789 or visit https://mild2wildrafting.com/specials.html .
July 4, 2018
True West Rodeo, Durango
Each summer, more than 4,000 spectators gather to preserve western history 8 seconds at a time at the True West Rodeo. Held every Wednesday night all summer long at the La Plata County Fairgrounds, this event is where old west heritage and modern athleticism combine for a bronc bustin' fun!
True West Rodeo's mission is to preserve western heritage in a family friendly atmosphere. This means each week's rodeo promises fun and excitement for spectators of all ages. Rodeo has deep roots in Durango. The sport rose from the practices of working cattle herders in Spain and Mexico, who brought the friendly competition to the Four Corners region. True West Rodeo in Durango tests the skills and mettle of cowboys and cowgirls from southwest Colorado and beyond. https://www.durango.com/true-west-rodeo/
July 4, 2018
July 4th in Durango, Durango
Enjoy a full day of fun on the 4th of July in Durango, Colorado! There are several events throughout the day to choose from or you can fill up your whole day with a fourth of July celebration. The family-friendly activities and the entertaining atmosphere is something you don't want to miss! Come out and enjoy these events on Wednesday, July 4, 2018.
UPDATE: Due to the dry conditions, the 4th of July Fireworks for 2018 have been cancelled.
https://www.durango.com/4th-july-in-durango/
July 4, 2018
4th of July Celebration, Estes Park
Base Camp to Rocky Mountain National Park, Estes Park is the ideal all-American destination for Fourth of July celebrations. In addition to one of the most spectacular fireworks displays in the state (always held on July 4), this quintessential Colorado mountain village offers a variety of family-friendly festivities and events specifically tailored for the holiday, in addition to an abundance of outdoor recreation activities.
On Wednesday, July 4th, 2018 spend the afternoon enjoying hiking, bike riding, paddle boating, miniature golf or check out the Coolest Car Show. More than 100 vehicles, from "Steam -to-Electric" will be displayed at the Estes Park Events Complex, located at the Fairgrounds at Stanley Park. Along with steam and electric cars, other street rods, stock cars, muscle cars, sports cars, vintage and classic cars will be on display.
At 7 p.m., the Estes Village Band tunes up for its annual patriotic concert featuring the works of John Philip Sousa and others. The concert is free to attend and will be held at the Performance Park Amphitheater, at the west end of downtown.
The Big Bang Concert is everything you are looking for in one location! A view of the fireworks along with music, food, local craft beer and wine at the Estes Park Fairgrounds in the Grandstands.
The Fireworks Show starts at 9:30pm over Lake Estes! You won't want to miss one of Colorado's most glorious fireworks displays! Find a grassy spot at Stanley Park, along the Lake Estes Trail or on your favorite mountainside to join in this annual tradition of national pride. https://www.visitestespark.com/events-calendar/special-events/july-4/
July 4 & 5, 2018
Performance Park Summer Concert Series, Estes Park
Throughout the summer, Estes Park is home to a robust series of free concerts held in the village at Performance Park. This outdoor amphitheater features a grassy hillside for concertgoers to lounge on blankets or in folding chairs, while enjoying picnics, great music and moves in the fresh mountain air. Check the schedule below to see who is playing while you are in town and don't miss out on these great events! Concerts all start at 7pm, unless otherwise noted and may be weather dependent. https://www.visitestespark.com/events-calendar/special-events/summer-concerts/
July 4, 2018
Fabulous 4th of July, Frisco
If you are looking for an Independence Day celebration in a quintessential small mountain town, then Frisco's Fabulous 4th of July will fit the bill with big town amenities and great entertainment, but a small town feel. Frisco knows how to throw a party filled with activities for the whole family on Frisco's charming Main Street and at the beautiful Frisco Bay Marina.
Start the day off right with a pancake breakfast and end the day with a fireworks display over Dillon Reservoir. In between you will find: a hometown parade with a kids' bike decorating contest, great concerts, a block party feel on Main Street and even a free fishing derby for the kids. https://www.townoffrisco.com/events/friscos-fabulous-4th-july-3/
July 4, 2018
4th of July Celebration, Georgetown
In Georgetown, there will be a morning parade followed by a picnic, entertainment, and other special events. And be sure to stay for the fireworks over Georgetown Lake this year.
Also be sure to check out the Georgetown Loop Railroad schedule as train rides run from 10am until 3:50pm! Please contact the Georgetown Loop Railroad for reservations and additional information.
11:00 am Parade (Starting at The Alpine Inn at 11th and Rose Streets to 6th Street in Downtown Georgetown)
Noon BBQ at Georgetown City Park (1001 Taos St, Georgetown, CO 80444)
Noon Entertainment Starts: Star Spangled Banner Band and Cowboy Band (605 6th St, Georgetown, CO 80444)
2:00 pm Downtown Activities
9:00 pm Fireworks at the Georgetown Lake
http://clearcreekcounty.org/events/4th-july-celebration-clear-creek-county-2/2018-07-04
July 4, 2018
Tom Hayden Memorial 5k Run/Walk, Georgetown
Formerly known as the Georgetown Fourth of July 5k Run/Walk, all proceeds benefit the Clear Creek County Advocates.
"Honoring our past while preserving our future" — Patriotic runners and walkers will start their day right by traveling the perimeter of Georgetown around the lake and through historic downtown Georgetown! The course runs along dirt and paved roads and some dirt trail! It offers a scenic view of the Rocky Mountains and lots of fun folks along the way!
Registration & Packet Pick Up:
Late Registration 7:15 am
Race begins at 8:00 am in Strousse Park – Located at the Intersection of 6th & Rose Streets in Georgetown
Important Parking Information: Please park near downtown Georgetown along the streets or in the courthouse parking lot.
For Registration and more information http://clearcreekcounty.org/events/georgetown-5k-runwalk-2/2018-07-04/
July 4, 2018
Independence Day Parade, Grand Junction
Downtown on Main Street in Grand Junction. Starts at 10 AM.
July 4, 2018
4th of July Celebration, Idaho Springs
Come spend the day with Idaho Springs! Stroll through unique shops, art galleries, visit historic landmarks, tour museums, pan for gold, or experience a little adventure on Clear Creek's rapids, atv tours, train rides, adventure park, or zipline!
Idaho Springs will be hosting an afternoon complete with live music and dancing in downtown at Citizens Park, and be sure to stay for fireworks over the Charlie Tayler Waterwheel!
1:00 pm Entertainment Starts: Lee Sims (Country), Dotsero (Jazz), Delta Sonics (Blues/Rock), Nacho Men (Rock/Oldies)
1:00 pm Bi-Partisans Beer Tent at Citizens Park (1545 Miner Street, Idaho Springs, CO 80452)
9:00 pm Fireworks Show over the Charlie Tayler Waterwheel
Also be sure to follow us on www.facebook.com/VisitClearCreekIdaho Springs
July 4, 2018
Fourth of July River Run Bike Parade, Keystone Resort
Head over to River Run with your bike and add some Independence Day flare to it for our Annual 4th of July Bike Parade.
River Run is celebrating our nation's birthday with flare. Bring your bike, tricycle, or wagon and join us for our popular annual bike parade. The bike decoration party starts promptly at 10:30AM. Then line up for the annual bike parade at 11:00AM. Children will receive decorations for their bikes and must be present to receive the decorations. One decoration bag per child. Parents are invited to join the fun and encouraged to bring their own decorations. All KNC staff reserve the right to deny adults decorations so that more children may enjoy the race-day fun. Children's Bike Parade will start at 11:00am. https://warrenstation.com/events/list/
July 4, 2018
4th of July, Lake City
Join the annual celebration that has been taking place for over 60 years. The day begins with a military flyover, followed by a townwide parade. The celebration continues for a day of family activities in the Town Park accompanied by many vendors. The evening brings out the street band and the day is concluded with a lovely, high-altitude firework show. http://www.lakecity.com/calendar-of-events
July 4, 2018
Fourth of July Celebration, Leadville
Celebrate Independence Day with small-town charm! North America's highest-elevation town marks July 4th with a Firecracker 5k Run, a rousing parade, a community cookout at the Leadville Airport, and fireworks at dusk set against the silhouette of the highest peaks in the Colorado Rockies. http://www.leadvilletwinlakes.com/things-to-do-detail/july-4th-in-leadville/
July 4, 2018
Paonia Cherry Day, Paonia
Paonia Cherry Days 4-Ever is a group of Community Volunteers. Join us in making our 72nd Annual Event the BEST ever!
https://www.paoniacherrydays.com/
July 4, 2018
Old Fashioned Fourth of July, Ouray
Join us for an old fashioned Fourth of July in Ouray. Visitors and locals of all ages cherish memories of this grand observance of the national holiday. Many of the  activities have been a tradition since the early 1900s, and we expect they will be around for a long, long time into the future.
July 4, 2018
4th of July Celebration, Silver Plume
There will be an annual 4th of July Ice Cream Social from 2-4 pm at Dinger's Park and Pavilion on Main Street, across from the George Rowe Museum. There will be an assortment of baked goods, ice cream and beverages. Proceeds will benefit People for Silver Plume, Inc. and historic preservation. http://clearcreekcounty.org/events/4th-july-celebration-clear-creek-county-2/2018-07-04/
July 4, 2018
4th of July with the National Repertory Orchestra, Silverthorne
The Lake Dillon Theatre Company and the National Repertory Orchestra will present their popular July 4th concert collaboration at Rainbow Park. The annual Independence Day celebration includes a free, patriotic concert from the NRO with a special performance featuring the LDTC Summer Musical Company. The concert will be followed by a community celebration.
Important Information:
Guests can begin placing chairs beginning at 6:00 a.m. on July 4. Any chairs placed before that time will be removed. 10:00 a.m. – 1:30 p.m.
For more information call 970.262.7370
July 4, 2018
Snowmass Rodeo, Snowmass
Celebrating its 45th season in 2018, the Snowmass Rodeo is the longest running rodeo in Colorado. This authentic western event takes place every Wednesday evening in the summers through mid-August. Visitors can check out exciting competitions like saddle bronc and bull riding, team roping, and barrel racing. Children can participate in the Calf Scramble and Mutton Busting.
Come early and enjoy a BBQ dinner and cocktails from the full bar or stroll around vendor booths and watch the live entertainment such as roping demonstrations. After the rodeo, a campfire sing-a-long and marshmallow roast complete a perfect Colorado evening. It's Western Wednesday in Snowmass, rain or shine!
Gates open at 5:00 p.m. for Family Activities, BBQ, Cash Bar & Shopping. The Rodeo takes place from 7:00 p.m. – 9:00 p.m. FREE Parking is available. FREE for children under 11. https://www.gosnowmass.com/event/snowmass-rodeo/2018-06-13/
July 4 – 8, 2018
AspenOUT, Snowmass
AspenOUT promotes tolerance, understanding, and diversity through local and national programming, fundraising, and grants for the LGBT+ community, their families, and allies, with a focus on youth, education, and community action.
AspenOUT prides itself in sponsoring many local LGBT+ activities and outreach programs. We host a monthly social soak in Glenwood, and partner with Aspen Film to bring LGBT movies throughout the valley. We sponsor our valley's schools Gay Straight Alliances. We give local and national grants, and local scholarships. And of course, everyone's favorite, we produce our annual fundraiser that is much more famous than the nonprofit behind it; Aspen Gay Ski Week!
Now we're bringing the world another event. AdventureOUT Snowmass is aimed at bringing everyone together for the summer in the beautiful Rocky Mountains. It is geared towards families, adventure, and a different spin on the Aspen Gay Ski Week experience. https://www.stayaspensnowmass.com/events/adventureout-snowmass
July 4, 2018
4th of July Celebration, Telluride
There is something magical about the Fourth of July in Telluride.  For over a hundred years, people have come together on Independence Day to celebrate patriotism and the independent spirit of this stunning mountain town. Come join the Town of Telluride in our Fourth of July Celebration
4th of July Schedule of Events:
11:00am – Annual Fourth of July Parade on Colorado Avenue (Main Street). The parade is wildy popular so we recomend placing your chairs out early in the morning.
Fireman's Fourth of July BBQ immediately following the parade at Telluride Town Park
At Dark – after 9pm – Firework display at Telluride Town Park hosted by Telluride Volunteer Fire Department
In honor of the 4th of July, the Telluride Historical Museum is offering free admission all day and complimentary root beer floats at 12:30 p.m. ($5 suggested donation).
http://www.visittelluride.com/event/2018-telluride-4th-july-celebration
July 4, 2018
8th Annual Rundola, Telluride
Get your sweat on for a good cause before the rest of the day's festivities! The 4th of July kicks off with the Telluride Foundation's Rundola, a recreational foot race to benefit the Telluride Foundation. Participants begin at the base of the gondola in the town of Telluride and finish at the top of the ridge adjacent to the San Sophia gondola mid-station. Runners follow the Telluride Trail (4.600 feet long, 40 feet wide, 13% uphill grade) or can simply bushwack to the finish. The elevation gain is 1,810 feet from start to finish. https://www.runreg.com/rundola-tellurides-fourth-of-july-race
July 4, 2018
Vail America Days, Vail
A true summer celebration featuring exceptional entertainment including Vail's celebrated 4th of July parade and fireworks, complemented by all that Vail summer has to offer on and off the mountain. The parade will begin and will wind its way through the villages, ending in Lionshead. Vail's parade is one of the most popular events during the Independence Day holiday. This year's parade theme is America the Beautiful.
July 4, 2018
Summer Bluegrass Series, Vail
Vail Bluegrass is a four-part series on Wednesday evenings. Each performance features one local/regional act as an opener, and a national-level headliner. In addition to the four shows at the Arrabelle, we partner with the Betty Ford Alpine Gardens to produce Bluegrass in the Gardens – an intimate, rooftop performance featuring the evening's headliner. https://www.vailbluegrass.com/
July 4, 2018
Lance Gutersohn's 4th Of July Celebration, Winter Park
Come join us for an evening of free family fun at Lance Gutersohn's 4th of July Celebration on Wednesday, July 4, 2018, in Hideaway Park, downtown Winter Park.
Enjoy family fun with inflatables, face painters, carnival games, and more from 6-9pm. There will be live music by Judd Hoos, an American Rock Band from 7-10PM then fireworks to celebrate Independence Day at 10PM.
Stop by one of our local restaurants to pick up dinner and beverages of your choice to enjoy at the venue, chairs are available for use and alcohol is permitted! http://www.playwinterpark.com/lance-gutersohns-4th-july-celebration