Claudine Wines – A Q&A with Owner Anna Cartner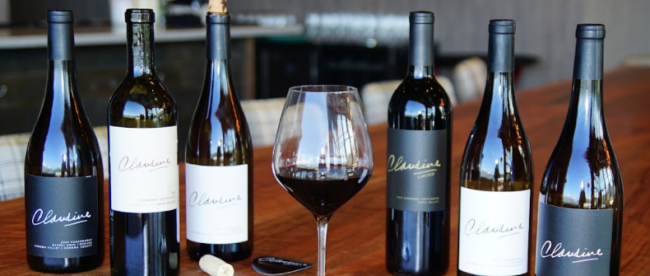 Claudine Wines discusses the Claudine brand and the business of Wine
Story by Holly GoSpritely, Photos by Linda Wattsova Photography
Meet Anna Cartner, the owner of Claudine Wines, and discover the economic model of her business here in Colorado's mountain towns. PS, grab some wine too ; )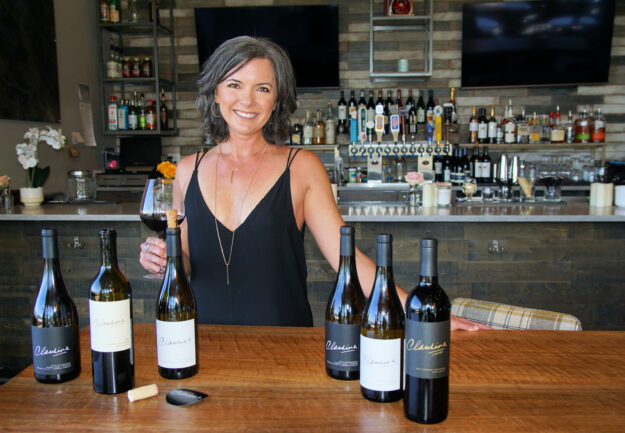 Q: So, are you a winery?
A: No. We source our wine from premium winemakers and label them under the Claudine brand. There are various reasons that winemakers might need to move wine. When that happens, they call us. We negotiate a price for the wine, typically sign an NDA, and keep those partnerships discreet. The winemakers we deal with are some of the best in the world and they certainly don't want to place their wine on the bulk market, as that might degrade their reputation, so Claudine Wines becomes a great solution for them.
Q: What's the catch? How can you offer your wines at a lower price than the original winery?
A: The economic model between Claudine and the original winery are simply different. Claudine has no physical space, owns no expensive wine machinery, and operates only with very small lots to avoid storage fees. We also are able to buy the wine for pennies on the dollar, since wineries often are looking to move this wine ASAP to make room for new wine that must be stored. Ultimately, we found a way to create value in an inefficient industry and pass this value on to our customers.
Q: Without telling us your sources, tell us more about where your wine might come from?
A: Think private wine clubs. Wines meant for Michelin Star restaurants, but COVID hit. Wines meant for retail at the winery, but new wine came in and they simply needed to make room in the cellar. Wines not available at your local wine shop…no middle man, no extra margins built in. Just luxury wine at an exceptional price!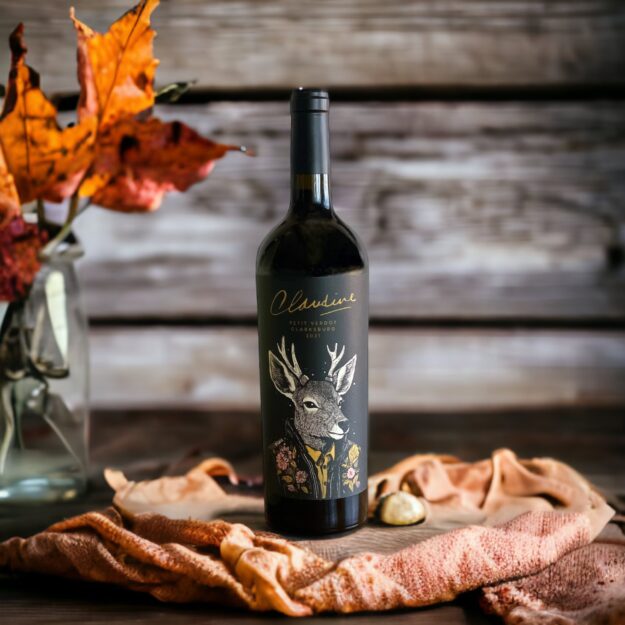 Q: How much are you able to get of each wine?
A: It depends. We buy anywhere from ten cases to a couple of hundred cases of wine at a time. Our most recent release was a 2014 Cabernet Sauvignon. We could only source 12 cases of that aged Napa Valley cab, so it didn't stick around long! We sourced 214 cases of our fan-favorite, the Deux (a blend of Cab Franc and Merlot).
Q: Do you have a club?
A: You bet! Our club members get additional discounts over retail and first access to the new releases. The 12 cases of that 2014 cab just mentioned…our club members got their hands on it first! I love that our club members can also use their club discount at any time of the year, and the club shipment is completely customizable! I may recommend white wines in a summer club release, but if you are not a white wine drinker, you can easily trade them out for reds!
Q: How can we trust your quality?
A: We get dozens of samples sent to us each year, and we personally taste each one. This is not just a numbers game for us, only about 1 out of every 25 samples that get sent to us make it into a Claudine bottle. Otherwise, we'd have new wines all the time. We are just folks who love quality wine, and we truly enjoy the hunt for the right wine at an extraordinary price! Cheers to fine wine you can afford to open!
We love seeing new business models brought to our Colorado mountain town communities. Supporting local entrepreneurs is a passion and when it involves wine, well we think that makes it extra interesting…and delicious.
Learn More:
www.claudinewines.com
---

Story Sponsor – The Dine Local Guide
Learn More About Wineries, Distillers and Restaurants in Our Mountain Town Communities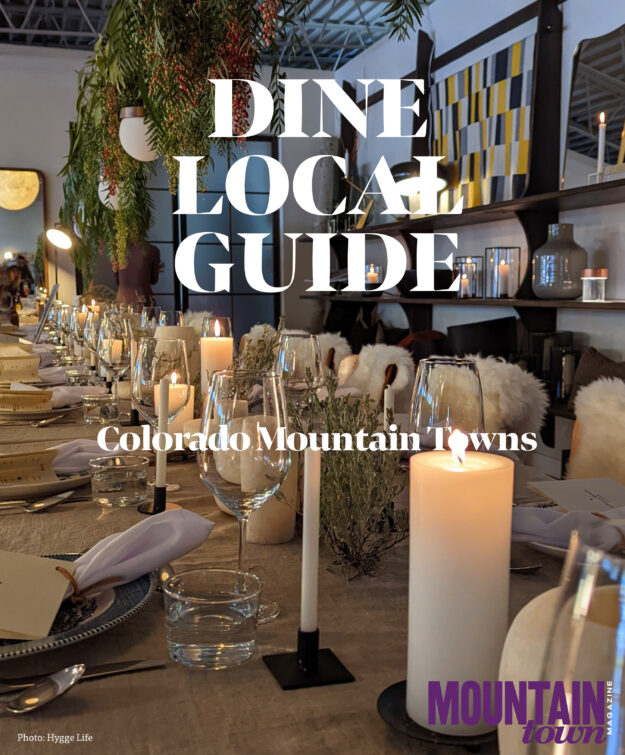 MTN Town Media Productions | Celebrating the Colorado mountain lifestyle for over 10 Years
Copyright 2023 MTN Town Media Productions all rights reserved.