Camping with Kids – The Down and Dirty Guide to Camping with Kids
Hiking and Camping with Kids Now Has a Great Book to Tell You How
Alright, the sun is shining and Spring is on its way here in Colorado, time to go hiking and camping with Kids. If you are new to this scene or have not gotten up the nerve to get out with your kiddos? The Down and Dirty Guide to Camping with Kids by Helen Olsson is one of the most comprehensive guides for getting out into the wilderness that I have ever read. Written from Olsson's experiences out in the backcountry, side country, and a variety of campgrounds with her kids this well-written book includes plenty of humor inserted in between advice, warnings, instructions, and one of my favorites – checklists.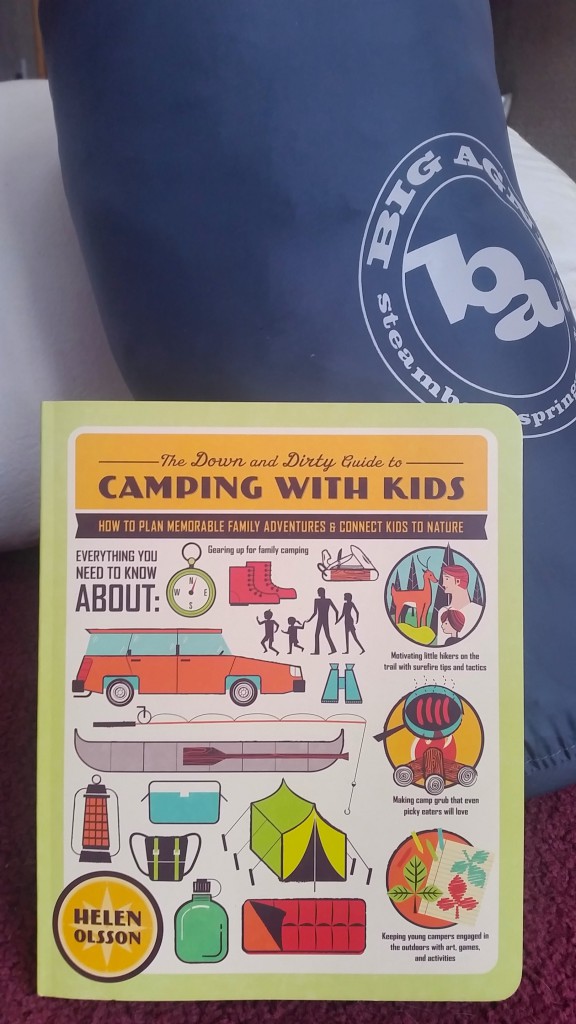 The book opens with lessons on Planning Your Trip and Gearing Up. Here you can find worthy advice on different types of campsites – are you walking in or is it a car camping site? Advice on prepping your kids for the trip, especially if they have never camped before or if it is not one of their favorite activities. On the gear side, there is information on everything from cookware to footwear as well as advice on layering up and battling the elements. Of particular importance is remembering to take a power generator to charge essential things like phones, especially if you're camping with teens!
Here is one section that I have always needed assistance with, fun and unique activities to keep your kids entertained, Turn off those phones and electronic devices and get out and explore nature. Knot tying, scavenger hunts, camp arts and crafts activities ideas, and more are listed.
The Camp Grub Content offers some great recipes and suggestions for Breakfast Lunch and Dinner along with recipes to try. There is a pretty lengthy section on the ultimate treat S'mores I did not know there could be so many different variations. I especially like this recipe:
The Shaggy Dog
Ingredients:
1 Marshmallow
Chocolate Sauce
Shredded Coconut
Directions:
Pour the chocolate sauce into a shallow bowl.
Put the shredded coconut into another shallow bowl.
Roast the Marshmallow
Roll the roasted marshmallow in the chocolate sauce
Roll the chocolate-coated marshmallow in the coconut.
Eat on its own or squish between two graham cracker shells.
Scattered throughout the book are a ton of Smart Tips that correspond with each section's contents. I definitely liked this Smart Tip: Bring along a pack of Wintergreen Life Saver so the kids can see stars in each other's mouths. In the pitch dark, when you crunch down really hard you can see sparks.
Grab this book and get planning there is a ton of camping to be done this summer and Helen Olsson will help you make it fun, easy, and adventurous. www.maddogmom.com/book
Story Sponsored by


MTN Town Media Productions | Celebrating the Colorado mountain lifestyle
Copyright © 2023 MTN Town Media Productions all rights reserved.