Breckenridge Ski Resort Woke up the Locals and Opened to Cheering Skiers and Riders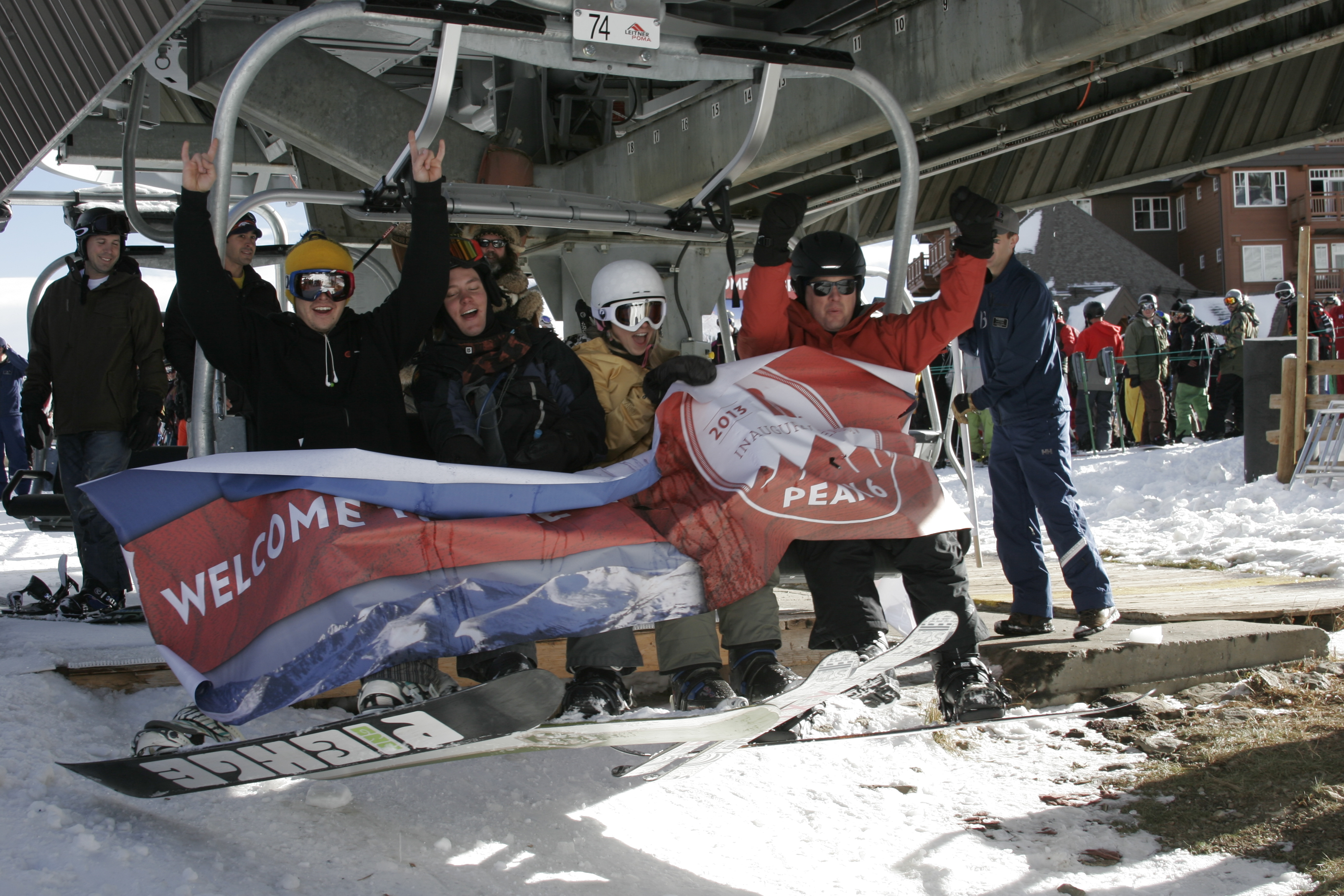 Every year a fabulous ritual takes place in Breckenridge, the Breckenridge Ski Resort hosts the annual "Wake Up Breckenridge" coffee campaign. Locals and lucky visitors are greeted with free coffee and a commemorative mug the day before the Ski area opens. This year things got fancy, a cup and thermos were handed out to the lucky folks who arrived in time.
In some locations more then just mugs were made available. The Summit Soap Company was out with shopping bags and samples of their amazing soaps.
How would you like to be greeted to this?
Some of the most delicious eclairs we have ever tasted!
Fed and happy these folks were first in  line!
Ullr was there – of course!
He got the crowd amped!
Let the Breckenridge Ski and Ride season begin!
Woo Hoo! Check out all of the pictures on our Facebook page, here is the link:
https://www.facebook.com/media/set/?set=a.596147763784698.1073741827.241912849208193&type=3
~MTN Town Magazine
MtnTownViews.com is MTN Town Magazine's daily journal blogging about Colorado's mountain towns and resorts. Like them on Facebook and Follow on Twitter. Click the cover to read the Winter 2012-13 Issue.
© 2013 MTN Town Magazine. All rights reserved. Republication, in part or entirety, requires permission.