Breckenridge Brewery Hootenanny 2017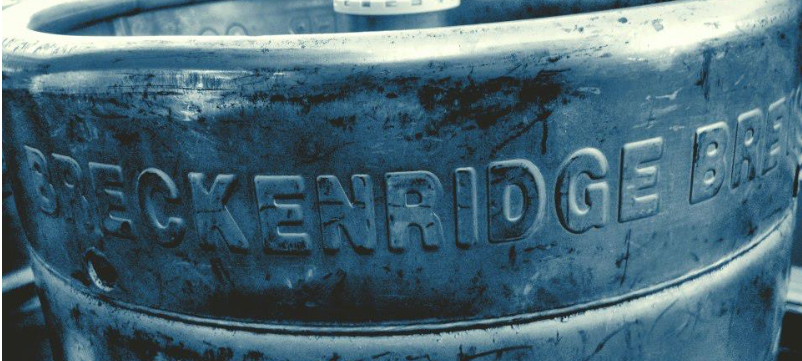 WOW the Breckenridge Brewery announced today that tickets to its annual Hootenanny are now on sale. It is their 27th Anniversary, same as ours.. we moved to Breckenridge and bellied up to their bar when it opened! So many great brew'licious memories.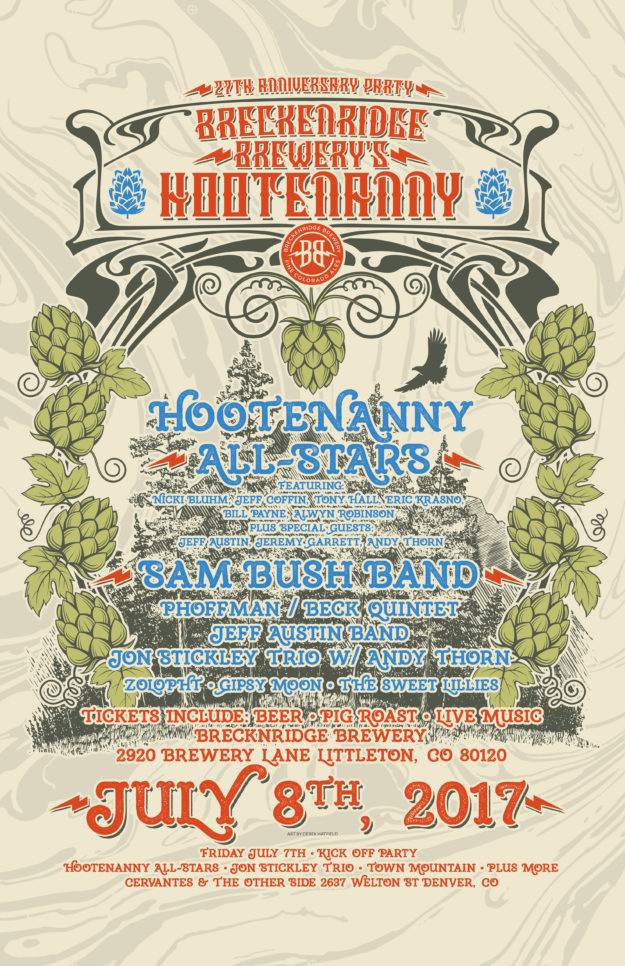 The Hootenanny will take place Saturday, July 8th from 11am to 7pm at the brewery's Littleton campus with a stacked line-up of eight bands on two stages. The annual anniversary celebration started as a backyard block party and has grown to become a widely anticipated summer event. The brewery location provides the perfect backdrop for dancing, beer tastings, barbecue tents and raucous jams. It is the first of several concerts scheduled to take place at Breckenridge Brewery this summer.
"The Hootenanny is much like our brewery. We started small, just a few friends listening to music and having a pig roast. It's now a huge family picnic with thousands of our closest friends. We love seeing everybody having fun with us," said Todd Thibault, Breckenridge Brewery Culture Czar.
This year, performing on the Brew House Stage at the Hootenanny will be bluegrass legend Sam Bush Band ,Jon Stickley Trio featuring Andy Thorn from Leftover Salmon , and Zolopht . The Hootenanny All-Stars comprised of Eric Krasno , Bill Payne , Nicki Bluhm , Jeff Coffin , Alwyn Robinson a nd Tony Hall will close out the celebration. Special guests Jeff Austin, Jeremy Garrett , and Andy Thorn will be also joining the All-Star jam.
Bluegrass and roots music will be flowing from the Farm House Stage with performances by Phoffman / Beck Quintet from Greensky Bluegrass, Jeff Austin Band , Gipsy Moon , and The Sweet Lillies .
Event tickets include four Breckenridge Brewery beers and a BBQ pig roast. Two-day tickets are also available which include a Hootenanny Kick-Off party at Cervantes Masterpiece in Denver on Friday, July 7th, with Hootenanny All-Stars, Jon Stickley Trio featuring Andy Thorn, as well as Tenth Mountain Division and Town Mountain. To purchase tickets and for additional information go to www.breckbrew.com/Hootenanny
~MTN Town Magazine
MTN Town Magazine | We are Colorado's Mountain Town Magazine
Copyright © 2017 MTN Town Magazine all rights reserved.
Music & Nightlife Reports Are Sponsored By