Breck Spring Fever 2015 = Sun + Snow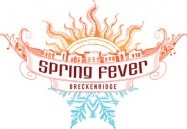 Heading into Easter weekend, Colorado's snowiest ski resort has nothing but smiles for skiers and riders, and Breck Spring Fever events throughout the weekend – a chili cook-off, Easter sunrise service, and Easter egg hunt. The nine inches the resort received overnight is icing on the cake.
Breck's annual Spring Fever Festival runs through April 19 (closing day) and includes competitions, kid's events, and the Bud Light FREE concert series.  This year, performers include Third Eye Blind, Eric Paslay, American Authors, and The Infamous Stringdusters.  For more information and the events calendar, visit www.Breckenridge.com.
2015 Concert Dates:
The 2015 Spring Fever concert lineup is here! Four amazing bands will make this year's Spring Fever unforgettable. Here is the 411:
Saturday April 11, 2015 – 
Third Eye Blind over the last few years has developed a proud story of a band that clearly feels alive in live performance. The intensity of 3EB's fans attests to the energy this group creates. 3EB shows are about taking a moment to sing loud and remember you're alive.  And it's a sight to see from the stage or the audience. The band has been jamming in advance of recording their new album, so this tour will see a band at its most confident in it's efforts to discover new ways every night to surprise and transcend.
Sun. April 12, 2015 –
Eric Paslay is a charismatic performer and powerful vocalist who knows how to connect with an audience. His singles "Friday Night" and "Song About A Girl" were chart-topping hits and his current single "She Don't Love You" is steadily climbing while gaining massive critical acclaim. Not only an artist, he's a sought after songwriter, crafting No. 1 singles for Jake Owen, Rascal Flatts, Love & Theft and Eli Young Band. Paslay's musical talents are best showcased during his live performances, where he sings his songs, those he's written and commands the stage with one of the most remarkable voices in country music.
Sat. April 18, 2015 –
Self-described "laid-back dudes," American Authors is comprised of Zac Barnett (vocals), James Adam Shelley (guitar/banjo), Dave Rublin (bass), and Matt Sanchez (drums). Together they hail from the four corners of the country, each bringing their own influences and experiences to the writing table to create pop-flavored alt rock sprinkled with four-part harmonies, spirited lyrics, and contagious optimism.
Sun. April 19, 2015 –
The Infamous Stringdusters
The Infamous Stringdusters have proven they can both mine the past and look forward to the unknown, and their new album is a touchstone for a group of tightly bonded musicians completely comfortable with each other and their collective identity. Perhaps the sentiment is best summarized through five joined voices in the mountaintop gospel-hued title track: "If it's worry you've been feeling over things you can't control, it's time to let it go."
Oh…Need lodging? Join the Biggest Party in the Rocky Mountains for as low as $129!Head to Breck for a finale you will not forget!
Lodging options start at $129 weekday; $149 weekend from 3/23 – 4/19 with a two-night minimum length of stay. Rules and restrictions apply. Offer exclusive to the official lodging sponsors of Spring Fever.
Breck Spring Fever is hosted by Breckenridge Ski Resort, and presented by: Bud Light, Pepsi and Sprint. Associate partners include Smith Optics, Helly Hansen, Nature Valley, GoPro, Red Bull and the Official Lodging Properties of Breckenridge Ski Resort (The Village at Breckenridge, The Village Hotel, The DoubleTree by Hilton Breckenridge, One Ski Hill Place, Crystal Peak Lodge\ and Mountain Thunder Lodge).
Breckenridge Ski Resort is open until Sunday, April 19 this year, so save your sick days and come play during Spring Fever!
~MTN Town Magazine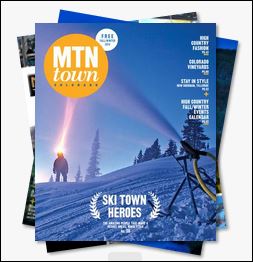 MTN Town Magazine Copyright © 2015 | MTN Town Magazine all rights reserved. All editorial and images are property of MTN Town Magazine and require permission for use and re-publication.