Beaver Creek was Buzzing! USA Pro Cycling Challenge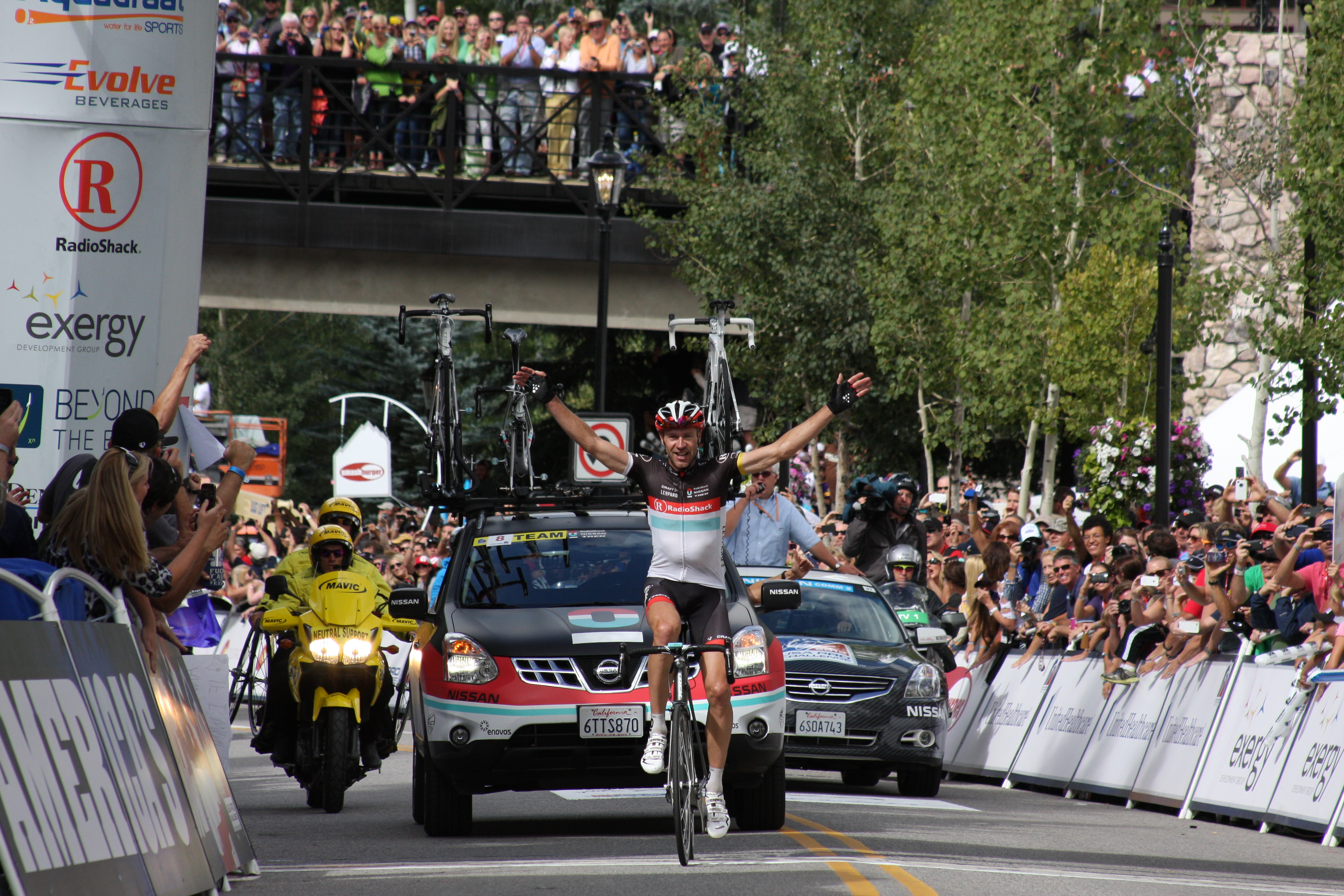 Wow! What a day! I had missed the first three stages of the USA Pro Cycling Challenge and felt relatively indifferent and thought that was odd. My oldest child just headed off to college and as a right of passage my husband and I assisted him with the process. It wasn't that the thrill was gone, it was the thrill was not there.
Today the thrill came back. That same buzz of energy I got the last time the USA Pro Cycling Challenge rolled through Colorado and it felt GREAT! The morning was relatively quiet as I grabbed my credentials in the Media Room at Beaver Creek. But as the minutes ticked by the crowd grew and so did the vibe.  Anxious to see the racers push up the final hill to a glorious finish, everyone was ecstatic! I personally think this is one of the most exciting spectator sports you can be a part of.
So a few things I am obsessed with. The Racers, the Cars and the Media! Undeniably the racers are inspiring and watching them pump up to the finish is exciting. It is quite a site to see and hear. However, there is something about all of those shiny cars and motorcycles revving everyone up as they enter the finish line arena. The crowd just goes crazy knowing that the finalist is right behind them. VIP Cars, Media Cars, Sponsor Cars, Medical Support and did I mention the motorcycles? They move fast and are just a stealth as the cyclists.
Then there is the media, jockeying for position to capture the best photo of the finalists, the Peleton and all off the hub-bub surrounding the event.  I just love it! So I thought it would be appropriate to get a few photos of them, the folks who bring you the glory and defeat with cameras big and small.
Now that is a CAMERA! See you all in Breckenridge.
~MTN Town Magazine
PHOTO CREDITS: MTN Town Magazine
MtnTownViews.com is MTN Town Magazine's daily journal blogging about Colorado's mountain towns. Like them on Facebook and Follow on Twitter.
© 2012, MTN Town Magazine. All rights reserved. Republication, in part or entirety, requires permission.