AVALANCHE Warnings and Education – Valentines Day Food for Thought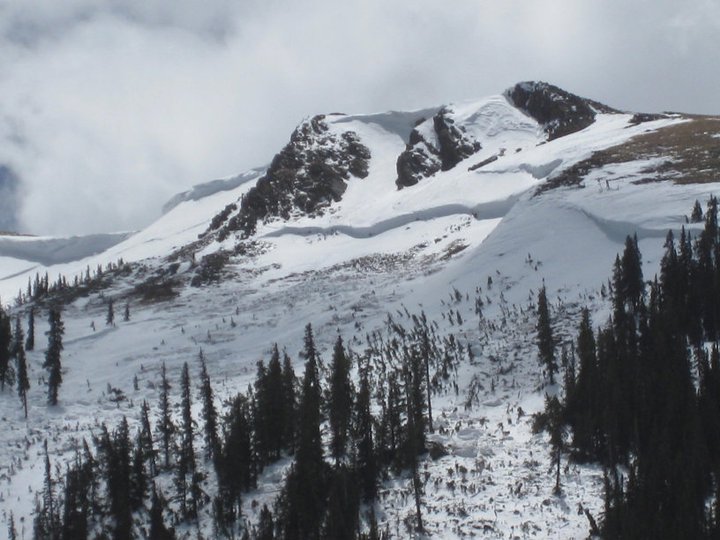 CAIC announced the 5th Fatal Avalanche Accident of the 2011-2012 Season. "We regret to report that a backcountry snowboarder was killed in an avalanche today in the Bear Creek drainage south of the town of Telluride. The avalanche occurred on an easterly slope that was below treeline. Our staff will visit the site tomorrow and we'll report more details of the accident when we can." Their deepest condolences and ours go out to the friends and family of the victim. Further information on this accident can be found through here:
http://www.watchnewspapers.com/view/full_story/17518264/article-Avalanche-Kills-Sidecountry-Snowboarder-in-Contention?instance=top_story
We do not dare believe that the Telluride victim was uneducated or a novice. What we do know is there are many who are. This post is a grim reminder that an avalanche can happen to the best of folks. Since today is Valentines Day and we "heart" you, be sure to keep your friends and family informed if they are intending to head out into the Backcountry, side country or anywhere that is snowy and wild.
Even better give the the gift of an Avalanche Awareness course. A beacon and shovel is a lovely present, an Avalung is pretty awesome too. A lot of knowledge and some common sense are the best tools one can have. Those can be gleaned by the many courses available through area ski resort programs, Colorado Mountain College, CAIC Programs and other Search & Rescue events. It is not difficult to find. Here are a few events taking place in the upcoming days and weeks:
Community Avalanche Awareness Overview – Vail
When:     February 15, 6:30-8:00 pm, Vail, Donovan Pavilion
February 16, 6:30-8:00 pm, Eagle, Town Hall
Learn from the experts about the current Colorado avalanche hazard and the concerns for the rest of the season. Forecasters from the Colorado Avalanche Information Center, will provide an overview of the avalanche hazard and the current snowpack. Vail Ski and Beaver Creek Ski Patrol Ski patrol will provide an overview of ski area and side country issues, while the US Forest Service Vail Pass Rangers will provide an overview of backcountry concerns.
This avalanche awareness program is free and open to anyone interested in backcountry travel on skis, snowshoes or snowmobile. The recent avalanche accidents and fatalities in Colorado emphasize the importance of being informed about the potential hazards. This program will provide an overview of available weather and avalanche resources, decision making considerations, and appropriate equipment.
Avalanche 101 Lecture – Wilderness Sports, Dillon 7pm Friday  Feb 17, 2012.
Topics discussed will be weather to date, avalanche basics, how the two interact, and what is to come. Product reps will be present afterwards to discuss their equipment for sale at the store. ~ Dan Moroz
Level 1 Course with Rocky Mountain Guides
Mon, February 20, 8am – Wed, February 22, 5pm
Summit County, Dillon, CO (map)
Rocky Mountain Guides will be hosting a 3-day Level 1 AIARE course 2/20-22/2012 in Summit County! The focus of the class will include decision making skills, identifying avalanche terrain, developing a team based approach to backcountry travel and companion rescue skills. The course fee is $325. Please contact David Dellamora (tourfurther@gmail.com or 970-406-1075) for additional information or to register.
This link is an amazing resource to get you started. http://avalanche.state.co.us/pub/edu_online.php 
So, give a gift to a friend or family member. Better yet give a gift to your self.