Aspen Dreams Do Come True- 14″ Powder Day!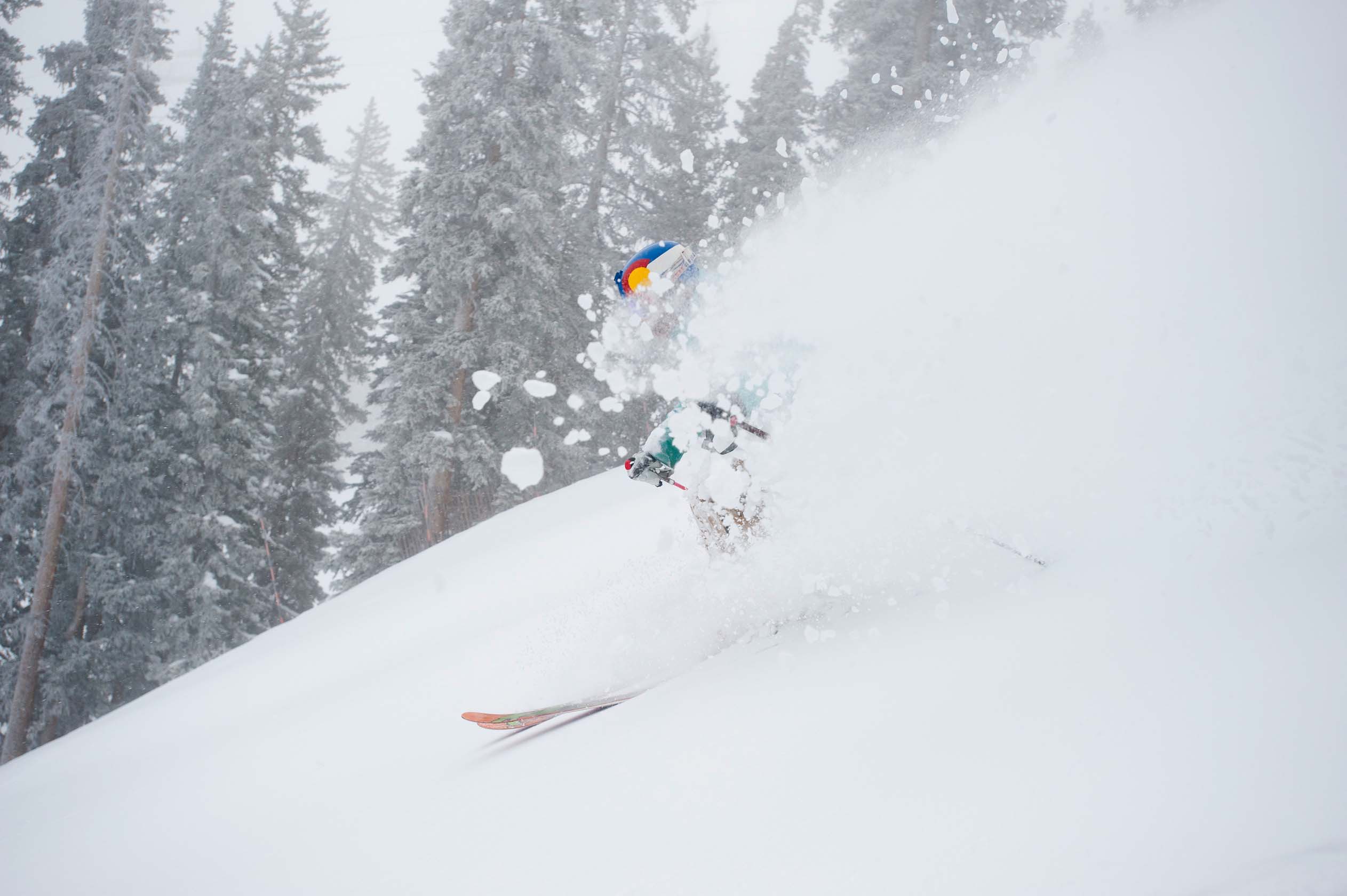 I knew the mountains were getting hammered when I drove through Glenwood Canyon in a torrential downpour of rain. Rain below equals snow up high. Wishes came true as folks awoke to 14″ of sweet fluffy powder! If you weren't there, check the video and weep…
[vimeo http://vimeo.com/35470095]
I feel sorry for the photographer in these pictures. Who would want to stop and take pictures on a day like this. Seeking out fresh new lines would be my mode of operandi, no friends or models for me on a powder day. Thanks to Aspen -Snowmass for all of the imagery!
~MTN Town Magazine
Featured Image:
Aspen Powder 1–22-12: Local skier AJ Hobbs crushin' it!
Aspen Mtn 3 1-22-12:    Local rider Briana Main –snow up to her hips today!   Aspen Mtn 6:    Local skier Austin is all smiles today!
Images by Dan Bayer
Video by Matt Hobbs