32nd Annual International Snow Sculpture Championships Returns to Breckenridge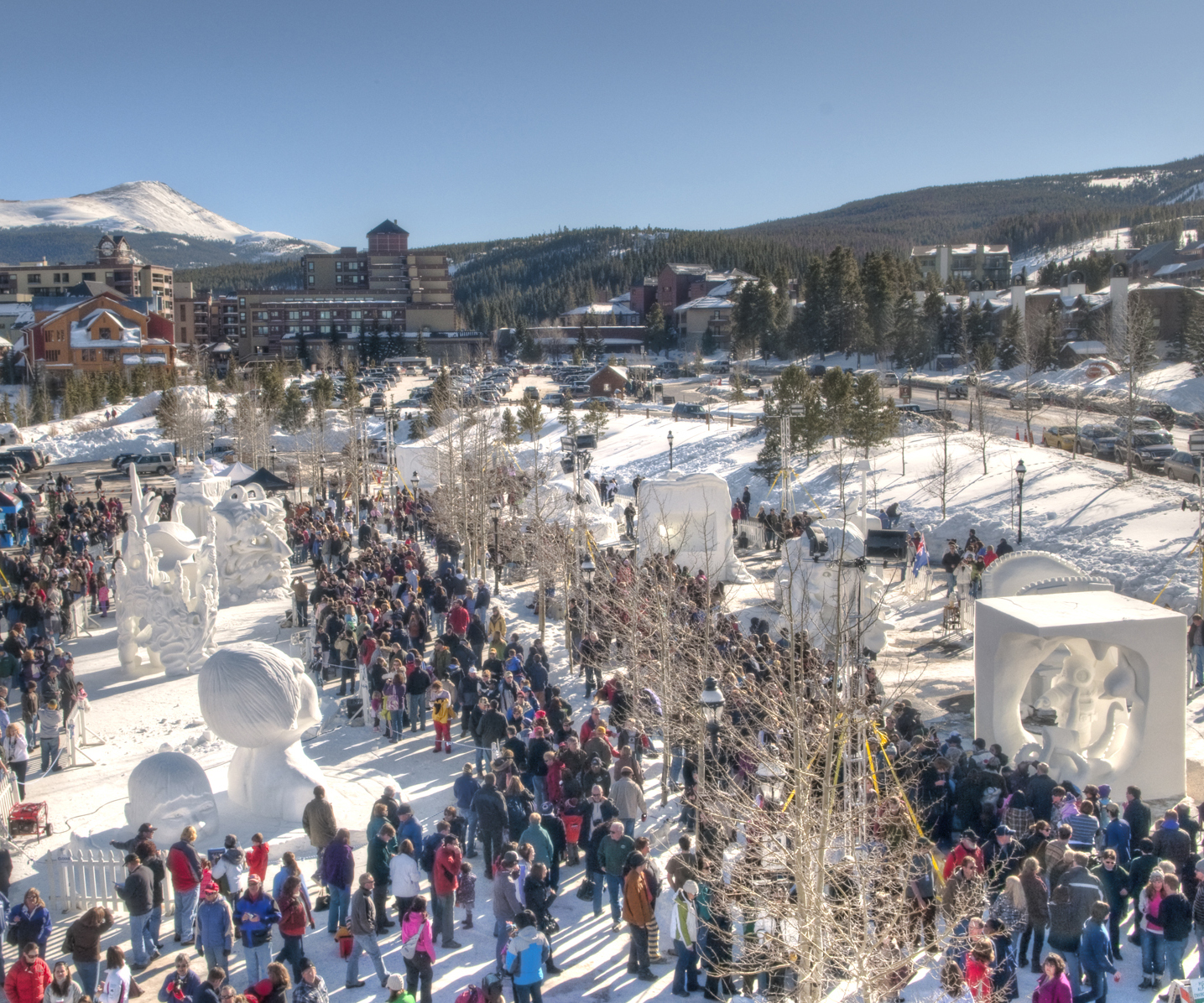 The 32nd Annual International Snow Sculpture Championships returns to Breckenridge from January 23 through February 1, 2023
The International Snow Sculpture Championships presented by Toyota is returning to Breckenridge once again with teams of sculptors from around the world. These snow sculptures will carve 12-foot-tall, 25-ton blocks of pristine man-made snow into intricate works of Art.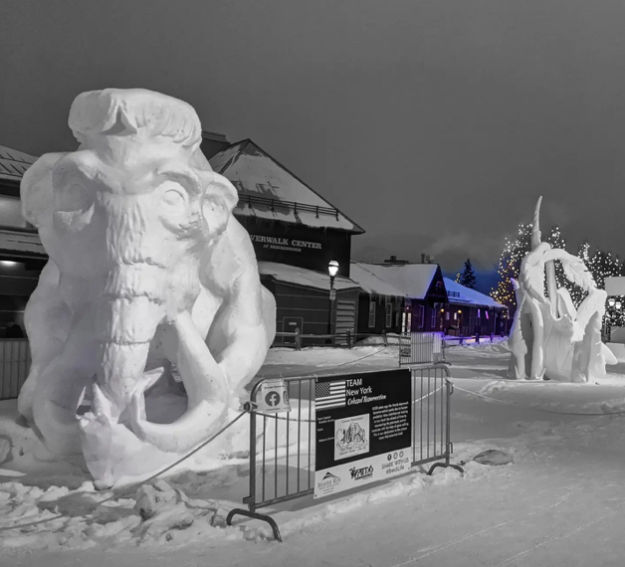 This is a highlight of the Winter Season in Breckenridge!
Twelve sculpting teams from around the world, including Germany – Bavaria, Germany – Theil, Italy, Lithuania, Great Britain, Denmark, India – Callisto, Switzerland, USA – Vermont, USA – Wisconsin Snowblind, USA – Wisconsin Tomczak, and USA – Breckenridge will sculpt around the clock during the carving week from 11 a.m. on Jan. 23 to 9 a.m. on Jan. 27, to create a temporary outdoor sculpture garden in historic downtown Breckenridge.
These artists can use only hand tools to bring their ideas to life, including vegetable peelers, chicken wire, small saws and more. Power tools, colorants, as well as internal support structures are prohibited.
Visitors will be able to view the teams as they curve their masterpieces next to the Breckenridge Riverwalk Center. First, second, third, people's choice and the Lothar Luboschik Artists' Choice Award will be presented at the awards ceremony on Friday, Jan. 27, inside the Riverwalk Center. The ISSC awards ceremony is free and open to the public.
Finished sculptures can be enjoyed during the viewing week, Jan. 27 – Feb. 1, and will be illuminated nightly with an ever-changing lighting display. Spectators can show support for their favorite sculpture with the People's Choice Vote online at GoBreck.com/vote. People's Choice Voting will close at 2 p.m. on Saturday, Jan. 28.
The International Snow Sculpture Championships would not be possible without the continued partnerships from Breckenridge Ski Resort, Town of Breckenridge, the Breckenridge community and the support of Toyota.
Friday, January 27 – Sunday, January 29, is historically the most popular time for sculpture viewing.
Most importantly!
To help ensure the best viewing environment for spectators, timed entry reservations will be required ONLY on Saturday, Jan. 28. There is no cost, but availability is limited. Spectators are encouraged to view the sculptures Sunday, Jan. 29 – Wednesday, Feb. 1 when reservations are not required.
Sign up for a Saturday sculpture viewing at 10 a.m., 12 p.m. or 2 p.m. at GoBreck.com/ISSC.
Feature Photo: Carl Scofield Photography
~MTM
For more information on Mountain Town Events Head to our Calendar of Events
MTN Town Media Productions | Celebrating the Colorado mountain lifestyle
Copyright 2023 MTN Town Media Productions all rights reserved.
Post Sponsored by