2016 Colorado Mountain Town Women's Business Award Winners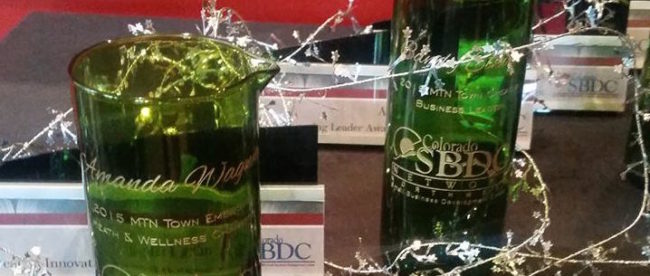 Five Colorado mountain town women were awarded the Inaugural 2016 Mountain Town Women's Business Awards from over 100 nominees submitted to MTN Town Magazine and the Northwest Small Business Development's (Northwest SBDC) in 2016.
Five Award winners were honored in the following categories; Legacy Leader, Creative Innovation, Emerging Leader, Legacy Health & Wellness Leader and Emerging Health & Wellness Champion. We are proud to have participated in this amazing event.
Presenting the 2016 Mountain Town Business Women Awardees: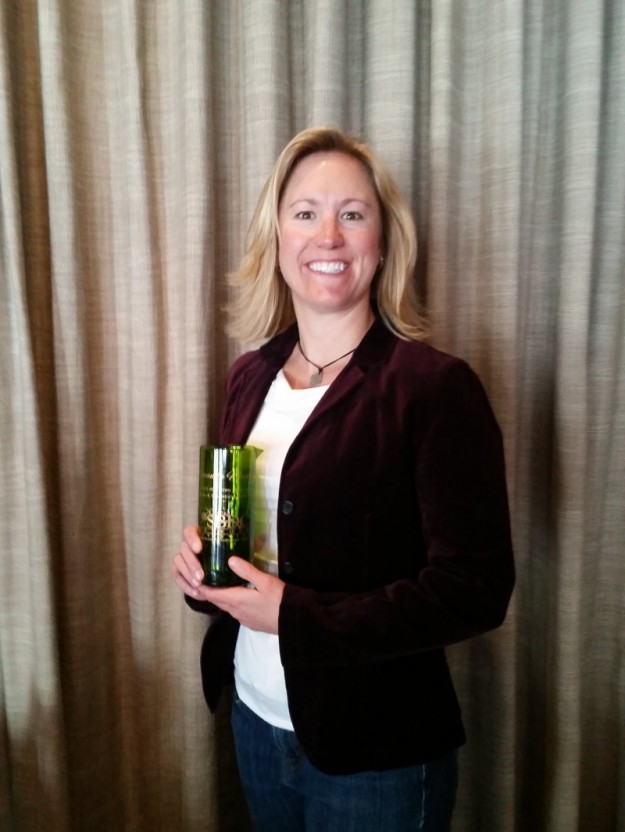 Amanda Wagner, Emerging Health & Wellness Leader Award Winner
Amanda is a Colorado Mountain Girl through and through. Born and raised in Glenwood Springs and a graduate from the University of Colorado with degrees in Psychology and Communication.
She learned quickly out of college that she can't do what she loves if she did not spend time consistently focusing on her personal health and wellness. After 10 years in the hospitably industry, she quit her job, got her Personal Training and Health Coaching Certifications and helped start The Aspen Clinic (TAC). That was 5 years ago. Today, Amanda is still committed to inspiring, cultivating and celebrating health and vitality throughout Colorado.
Her aim with TAC is to assist individuals and organizations in total health and encourage awareness of health related issues to empower individuals to lead a healthier and fuller life. Her life motto is: "Twenty years from now you will be more disappointed by the things you didn't do than by the ones you did do. So throw off the bowlines. Sail away from the safe harbor. Catch the trade winds in your sails. EXPLORE. DREAM. DISCOVER."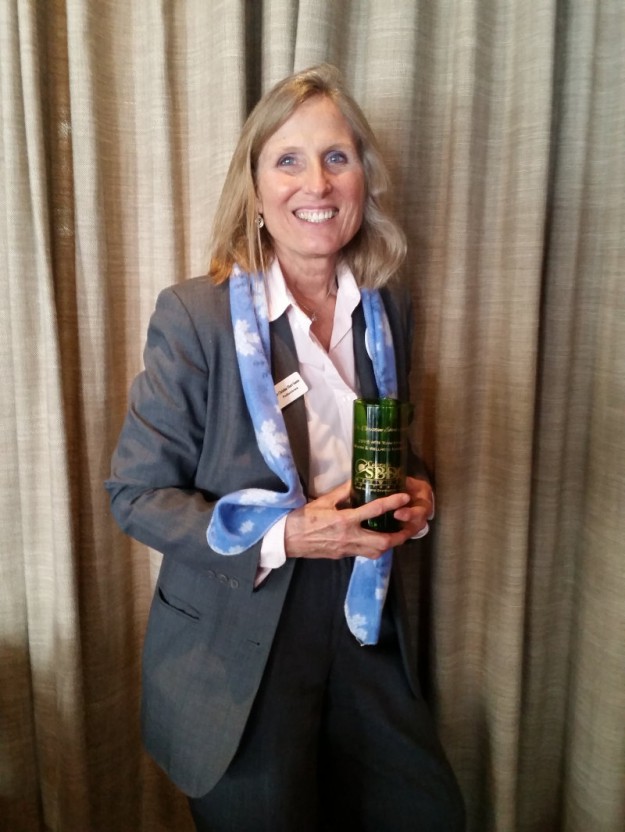 Dr. Christine Ebert-Santos, Legacy Health & Wellness Leadership Award Winner
Christine graduated from the University of Michigan Medical School in 1977. She did her pediatric training at the University of Hawaii and the University of Chicago. She spent 20 years providing complete pediatric care to the people of Saipan in the Commonwealth of the Northern Marianas Islands before moving to Frisco, Colorado with her four children and husband.
Christine has over 30 years of experience caring for children, and has been providing pediatric care in Summit and its surrounding counties for over 10 years. She established the Ebert Family Clinic in 2000, focusing on pediatric care including hospital care, house calls, and recently added adult care. She has researched high altitude health issues such as HAPE and growth. She is on the Physician Committee with Colorado Care to reform health care payments, is President of Central Rockies Physician Practice Association x 5 years Preceptor for students from medical, PA and nursing schools, and is Associate Professor at the University of Colorado School of Medicine. From 1980-2000 she worked at the Commonwealth Health Center in the Northern Marianas Islands; 10 years of emergency room and pediatric care and ten years of pediatrics; Director of Public Health; and Director of Medical Affairs.
Christine has four grown children, Roberto, Carlos, Aurora, and Ancia. She makes it a priority to take 2 hours a day to either play tennis, cross country ski, run, row, weights, Jazzercise, Zumba, bike, hike, as well as stay active in three local churches.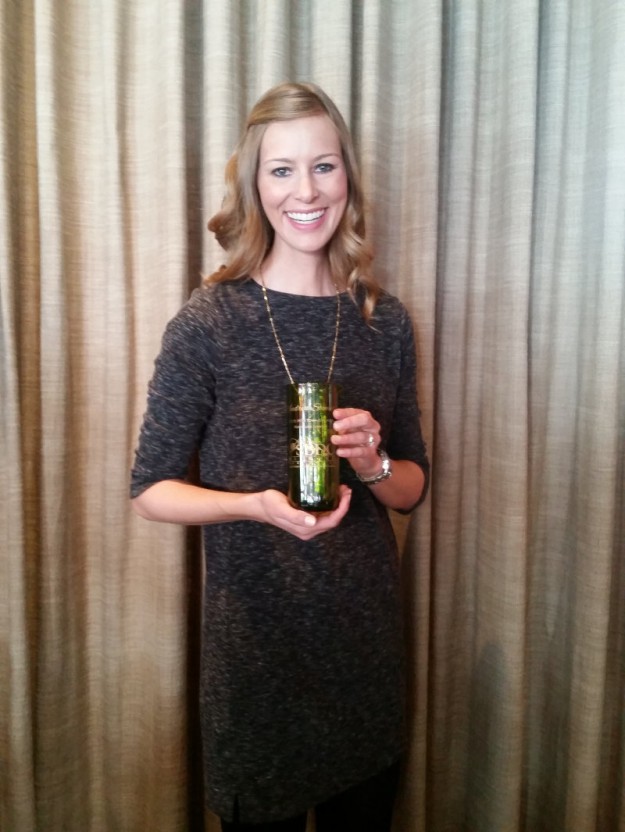 Andrea Stewart, Emerging Leader Award Winner
Andrea served as the Marketing & Tourism Coordinator at the Carbondale Chamber of Commerce and Tourism Council of Carbondale from 2008-2012. In 2012, she accepted the Executive Director Position at the Carbondale Chamber, and enjoys marketing and promoting Carbondale and its business community. Since 2012, Carbondale Chamber membership has increased by 15%. She serves on a number of planning committees, including Carbondale Creative Plan, Colorado Chamber of Commerce Executives, First Fridays Carbondale, Northwest Colorado Cultural Heritage Committee, Special Events Task Force, Third Street Center Board, West Elk Loop Scenic and Historic Byway Steering Committee, 2012 Ride the Rockies, 2013 & 2015 Bicycle Tour of Colorado, and the 2014 US Pro Cycling Challenge.
Outside of the Carbondale Chamber office, Andrea manages her own small business as an image and beauty consultant. She works with women to create a unique image that speaks to who they are, and what they do through skincare, color cosmetics, and wardrobe overhaul. She is also an accomplished athlete, and recently ran the Boston Marathon, as well as two additional full marathons and three half marathons within the past 12 months. Andrea, her husband Danny, and their three-year-old son Lucas enjoy hiking, fishing, skiing, traveling, cheering on the Denver Broncos and Wyoming Cowboys, and spending time with friends and family.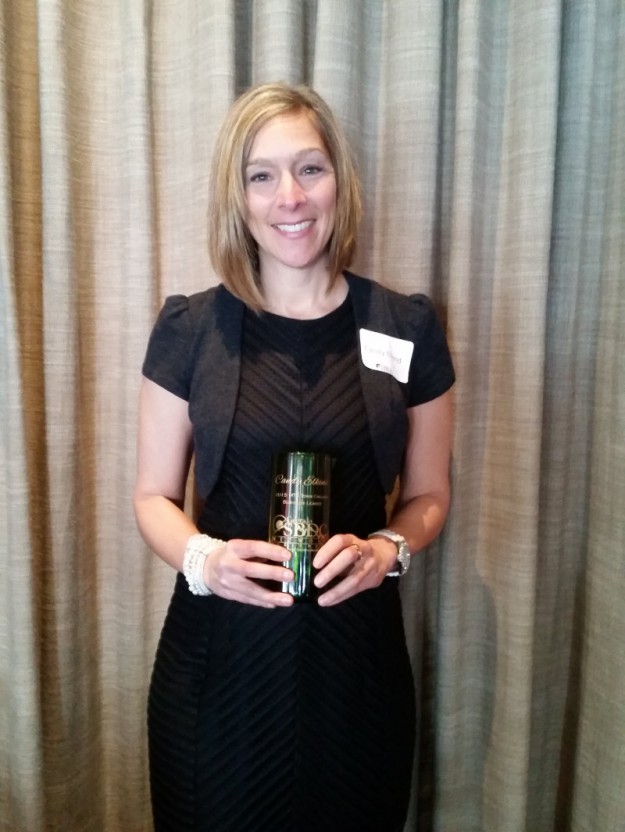 Candy Elkind, Creative Innovation Award Winner
A professional fundraiser for 20 years, Candy moved from her hometown of Philadelphia, PA to Summit County, CO to advance her career in fundraising and developing a consulting firm while exploring the majestic Rocky Mountains. She has come to love the "great outdoors" more than even and has expanded her fundraising skills in the process.
During her fundraising career, Candy has worked for a number of small grassroots organizations such as The National Child Support Enforcement Association in Washington, DC and The Wellness Community of Philadelphia; The Arthur Ashe Youth Tennis Center; and Associated Services for the Blind and Visually Impaired along with large educational institutions such as the University of Pennsylvania, Hillel and the Jewish Federation of Greater Philadelphia.
Candy's opportunities expanded to work abroad in Guayaquil, Ecuador in international grant fundraising for Juntos Con Los Ninos (Together w/the Children) in addition to teaching high school, college and local adults English as a Second Language (ESL) and courses on Creative Communications, Public Speaking and the meaning of Philanthropy and Development at Casa Grande Universidad and Universidad Ecotec. Lake Dillon this September in Dillon, CO.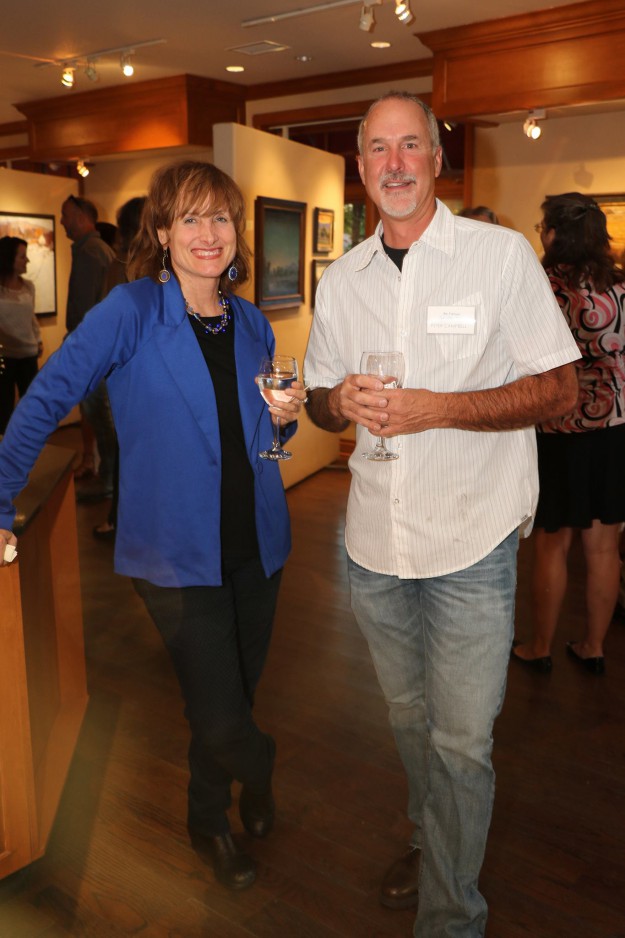 Robin Waters, Legacy Woman Award Winner
Robin's roots in the Roaring Fork Valley go back to the 1980s when she worked for local newspapers and television before joining a US congressional campaign as media and advance coordinator, moving to Washington, DC in 1984, then to Costa Rica's western coast in 1994. Returning to Basalt from Costa Rica in 2000 she resumed her work on behalf of private companies and charitable organizations as a consultant, volunteer, advisor and board director – frequently related to community organizing and clean-tech energy projects — while also managing and developing real estate property in Colorado and Florida.
She joined the Basalt Area Chamber of Commerce as President/CEO in August 2014 with a commitment to creating long-term economic vitality, building sustainable business practices and supporting the overall livability of the Basalt community. There Robin presided over a 22.6% membership increase, 13.3% in 2015 and more than doubled revenues through membership, grants and publication advertising. Recently she organized the 2015 Rural Colorado Health Insurance Forum that has been a catalyst for action at the state level.
Robin holds a Master's Degree in History and Fine Arts from the University of St. Andrews, Scotland where, as Convener of the Staff-Student Council, she spearheaded the drive to establish a Political Science Department which has grown to 30 staff members and in 1994 conceived the renowned Centre for the Study of Terrorism and Political Violence (CSTPV). 
Now Accepting Nominations for 2017
Last year we had the honor of presenting awards to our MTN Town Magazine Spring Women Who Rock the Rockies Award Top Business Women Winners held in conjunction with the North West SBDC!
We are again looking for NOMINATIONS! Who is an Inspiring woman in your community that should be honored in this year's magazine? Let us know here: mtntownmagazine@gmail.com
Pease submit by March 12th, 2017!
~Holly Battista-Resignolo, Publisher
MTN Town Magazine | We are Colorado's Mountain Town Magazine
Copyright © 2017 MTN Town Magazine all rights reserved.