Wedding Sundays – Mountain Lodge at Telluride: Upscale, Elegant Bridal Venue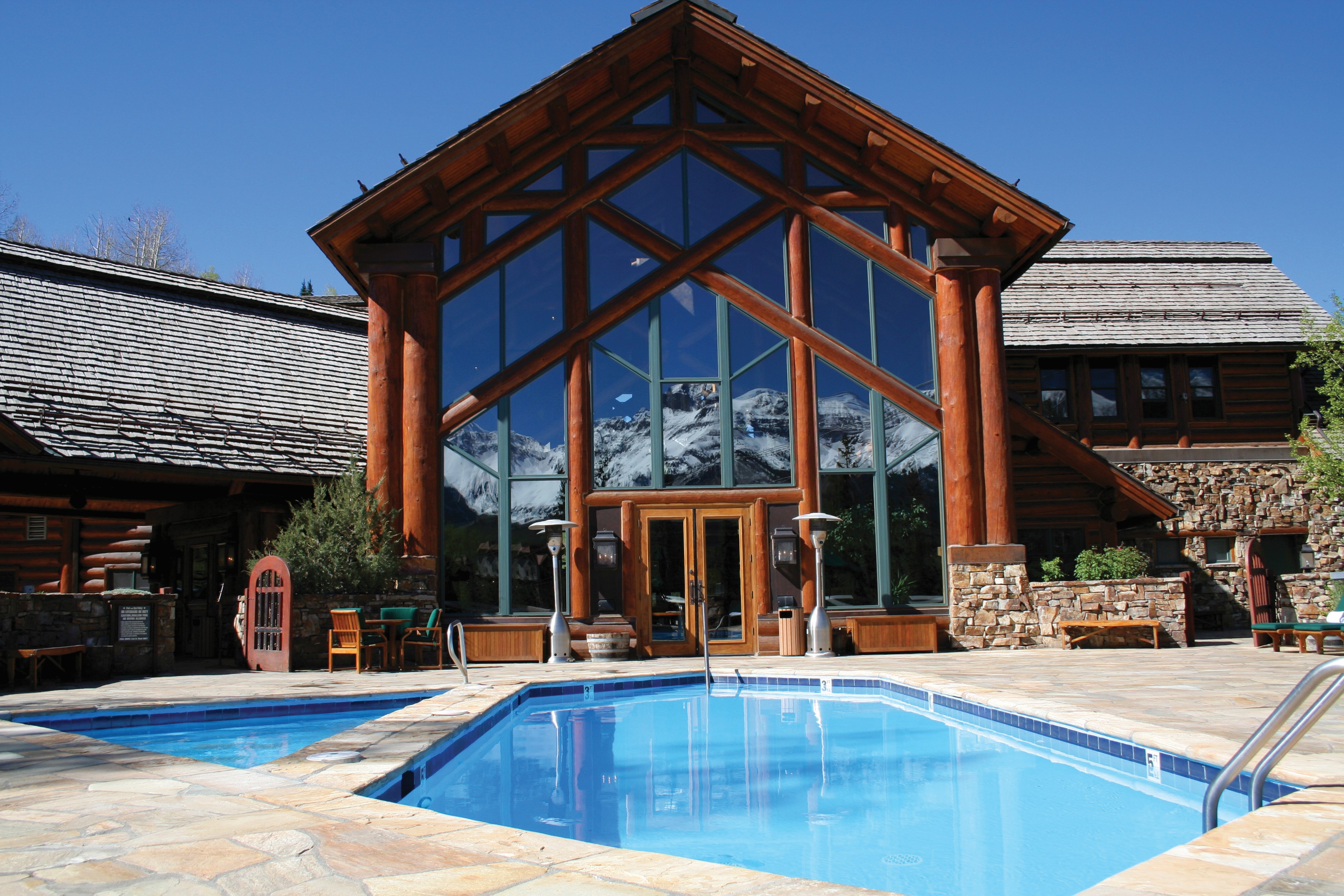 Telluride Resort Offers Upscale, Elegant Bridal Venue – Mountain Lodge at Telluride hosts ceremonies, rehearsal dinners, honeymoons, bachelor/bachelorette parties —
Finding the perfect wedding location is critical. But today, the same kind of effort that goes into choosing a ceremony venue often applies to rehearsal dinners, receptions, bachelor and bachelorette parties, and – with the increasing prevalence of second marriages – even "family-moons" in which people getting married for the second time are turning both the wedding and the honeymoon into a family event.
Nestled in the heart of southwestern Colorado's San Juan Mountains, at 9,500 feet, Mountain Lodge at Telluride offers a stunning location, quiet setting, variety of activities, and all the amenities a wedding event needs, according to Neil Hastings, director of sales and marketing. "Mountain Lodge at Telluride has become the most popular choice for bridal accommodations in the Telluride area," he says. "We provide true luxury with value, amid some of the most stunning scenery in North America."
Ceremony locales: With the highest concentration of 14,000-foot peaks in North America, many couples begin their lives together in Telluride. Wedding experts Denise and Alan Fields, authors of

Bridal Bargains

and

The Bridal Passport Wedding Plan

, name Telluride one of their five top destination wedding locations, and their favorite mountain resort.
Mountain Lodge's elegant indoor locale is popular for some events, while the outdoor poolside space accommodates larger functions in summer months. Full catering services are available. For even larger venues, Mountain Lodge coordinates closely with the nearby Telluride Conference Center.
Accommodations: Mountain Lodge offers individual log and stone cabins and lodge rooms, as well as studio, one-, two-, and three-bedroom condominium units. Guests will find spectacular views, luxurious robes, private balconies or patios, jetted tubs in master bathrooms, gas fireplaces, and gourmet kitchens or kitchenettes with granite countertops.
Amenities: Concierge services, full 24-hour front desk service, daily housekeeping, a fitness room, steam room, grocery shopping service, outdoor deck with heated pool and Jacuzzi, ski valet, ski lockers and storage, valet parking, heated underground parking and complimentary wireless Internet service are all available on-site.
Activities: Outdoor activities in Telluride are as world-class as the scenery and the town's name. Winter wedding? Skiing, snowboarding, snowshoeing and ice climbing opportunities abound. In warmer months, visitors will find golf, fishing, rock climbing, kayaking, rafting, horseback riding, and mountain biking and hiking for all levels. Wildflowers typically are in full bloom around mid-July, and Telluride's slopes erupt in a blaze of fall color between mid-September and early October.
Telluride hosts festivals throughout the summer, ranging from the internationally known Jazz and Bluegrass events to the distinctive Yoga and Mushroom festivals. And indoors, visitors can browse art galleries, shop at boutiques, take classes, or relax at one of the world-class Telluride spas.
Getting There: Located on the scenic San Juan Skyway in southwest Colorado's San Juan Mountains, Telluride is accessible by car or plane (American, America West, Continental, Great Lakes, United). 
Getting Around: Visitors will find that they do not need a car need upon arrival. Mountain Lodge at Telluride is located within a few minutes' walk of restaurants, shopping and the only free, energy efficient gondola in North America. In addition is a free shuttle bus system that runs on biodegradable fuel.
Mountain Lodge at Telluride (http://www.mountainlodgetelluride.com/)
Mountain Lodge at Telluride is an exclusive, upscale resort. At 9,500 feet in the San Juan Mountains, the ski-in/ski-out resort offers private luxury cabins, condominiums, and lodge rooms as well as executive conference rooms offer space for small meetings and retreats, reception space and full catering service. The View restaurant offers upscale tavern dining in an intimate setting, with spectacular views of the San Juan Mountains.
The resort is listed as one of the top 50 ski hotels in North America in Conde Nast Traveler's 2010 annual "Best Places to Ski & Stay in North America" readers' poll.
Contacts: Neil Hastings, Mountain Lodge at Telluride, 970-369-5000, nhastings@mountainlodgetelluride.com
by Holly Resignolo, Mtn Town Magazine