Treeline Kitchen – Hip, High Altitude Cuisine in Leadville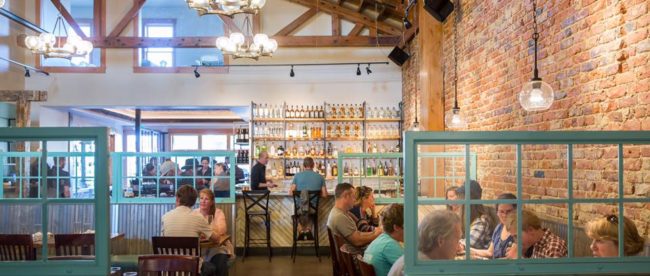 Grit, vision and passion defined the journey that transformed a historical Leadville building into the divinely-scrumptious Treeline Kitchen, a contemporary eatery that the town totally deserves. This new option for eating, drinking, and getting lost in 14,000-foot mountain-top views, is raising the bar for gathering, celebrating food, and fellowship in Leadville, Colorado.
Eric Wupperman and his wife, Christine Street, spent years commuting to the Vail Valley while working at and for different food establishments.  Luckily for Leadville residents, tourists, and food enthusiasts, this power couple decided to create their dream kitchen on Main Street, Leadville. Over 25 years of experience are combined to create a new and exciting option for the area.  Relying heavily on experience and affection for delicious dishes, Wupperman brings skills from cooking in New York, London, Barbados, Maine, and even on a lobster boat. With the confidence of understanding what is craved and needed in the community, Treeline Kitchen was born, and, with the confirmation that this is where they wanted to live, work, and raise their family, the two entrepreneurs began with the goal of embracing both the history and ever-evolving presence of growth in the small, mountain town.   According to Wupperman, the goal of the space was to "harness the history while making something new." As you walk into Treeline Kitchen, you can see the mixture of worlds – some historical concepts kept, some refinished, and some brand-new. A 100-year-old tongue-and-groove bar is contrasted with shiny new metal, and century-old boards can be found on the walls with an assortment of plants growing out of them: the historical-Leadville and the evolving-Leadville intertwined in perfect harmony.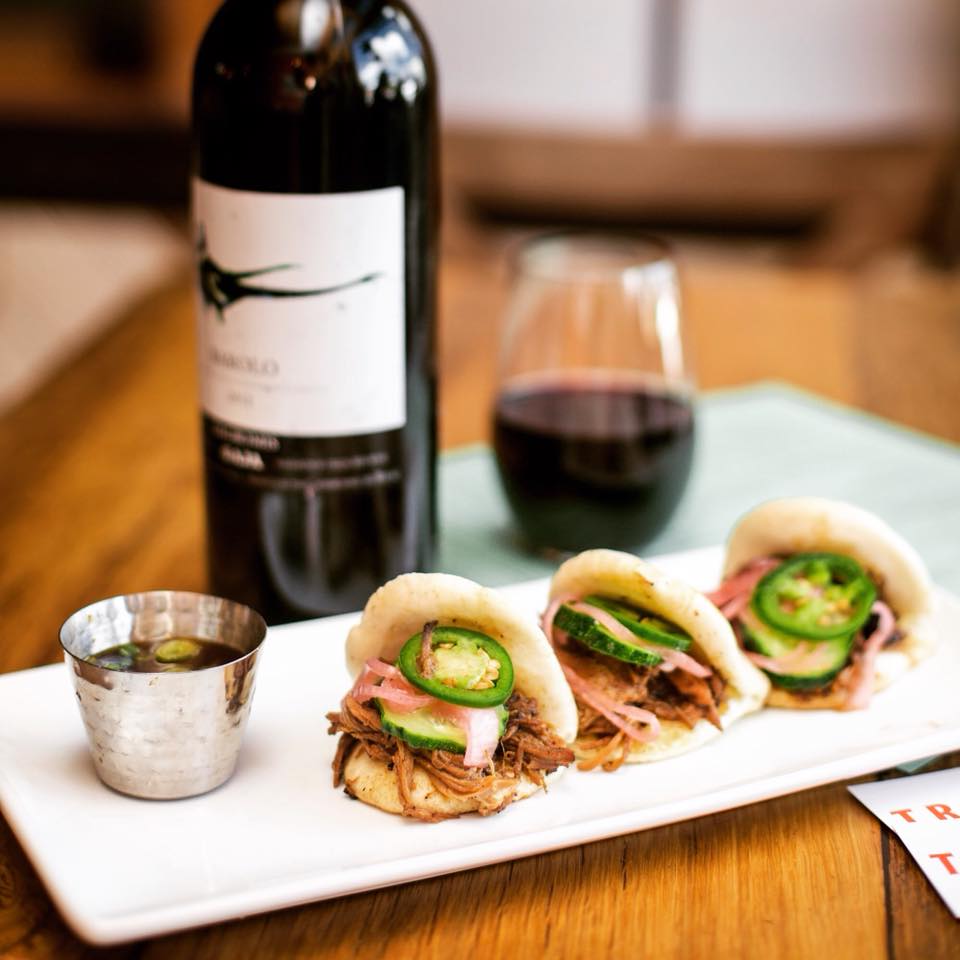 When a talented chef gets his own show, it can be exciting to see what arrives. Wupperman's revolving menu stems from his passion for staying a step ahead of what people crave.  Caribbean Pork and Beans, Beef Stroganoff, and Cast Iron Cornbread dwell on the menu right next to Tuna Tartare, Lobster Artichoke Pasta, and Vegetable Curry. With an a la carte feel to the menu, diners can recreate a classic comfort food meal with chosen plates such as the Bistro Streak, Fried Chicken, and sides like Baked Mac and Cheese, Creamed Spinach Greens, and Red Cabbage Slaw. Interesting and individualized combinations are at your fingertips, and the menu offers vegetarian, vegan, and gluten-free options.
As much as they are able, Wupperman and Street incorporate organic and local produce, and they aspire to build their ever-changing menu around available native items.  The Treeline menu is printed in-house, which allows for constant revision and specials offerings. By taking casual dining up a notch and adding unique twists, Treeline Kitchen is offering an experience that is filling a niche for the hungry locals and visitors of Leadville and surrounding areas.
The level of ingenuity is not limited to the food menu. Street and Wupperman are passionate about using local favorites for their cocktail menu.  Their $7 craft cocktail menu uses 10th Mountain Whiskey and Spirit Company and Deerhammer Distillery spirits, to name a few, and you will find a wide array of tap and bottled beer options from your favorite Colorado breweries and beyond.  Combined with an extensive wine list, there is something for everyone to sip on from the room with a view. Being that it's cold 10 months of the year at 10,000 feet, they offer a fantastic hot drink line-up, including the "Crack of Noon Club" hot toddy, a reference of a necessity to Street and Wupperman when they tried to take all three of their kids skiing.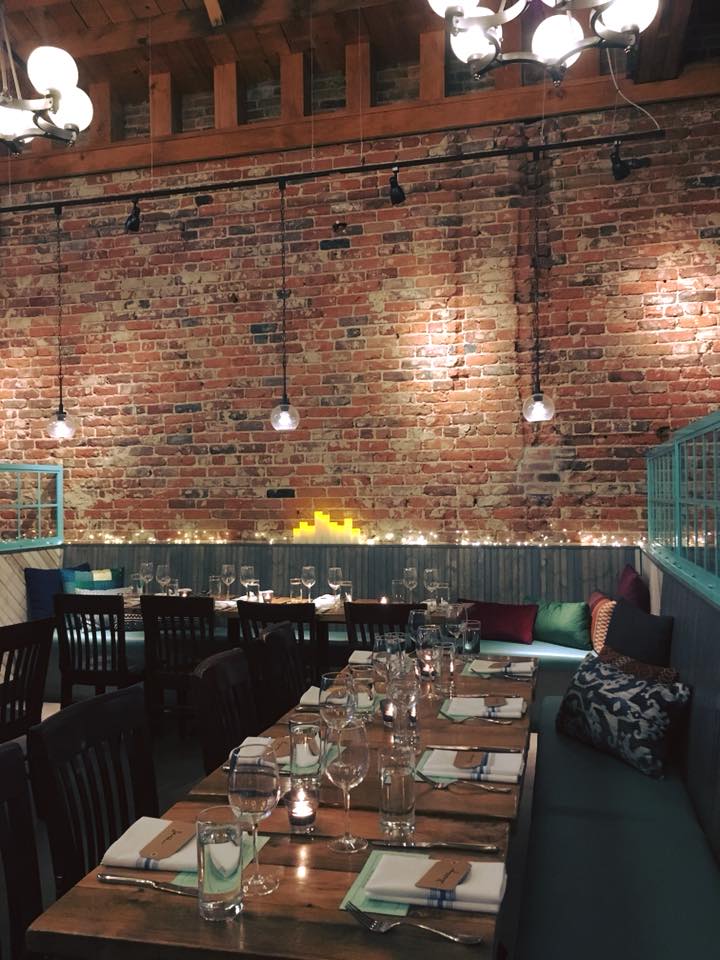 Both Wupperman and Street acknowledge that they wouldn't be where they are today without the support of an amazing and professional staff.  A building full of a familial spirit and the nicknames of "mom and dad" fondly give the restaurant a warm and comforting feel. Street acknowledges that it's the local community that keeps them going. Backed by such powerful encouragement, we can look forward to many years and many delicious meals from this duo and their staff.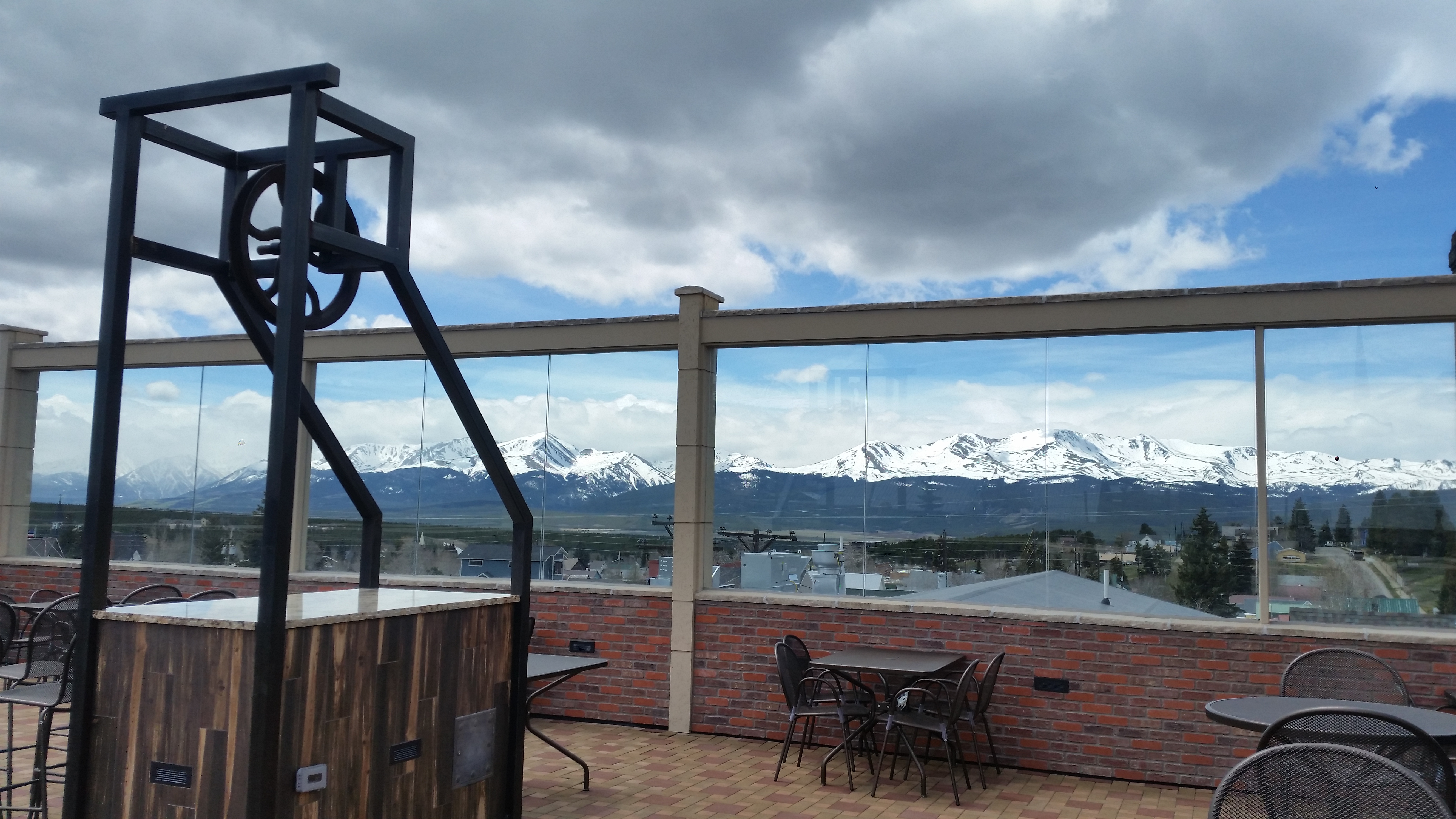 Between the views from the rooftop patio, the food menu that can take you on an international journey or back to your Grandma's kitchen, and drink options for every palate, this new stop in Leadville is not to be missed.  Wupperman and Street have created a hot spot in the neighborhood: unpretentious, delicious, and welcoming. Check out their website for current specials and events. From enjoying live music 2-3 times a week, indulging in monthly themed dinners, and taking the family to a monthly community movie night, there is no excuse for not living the good life when the days are short and dark.  Treeline Kitchen, located at 615 Harrison Avenue, is open daily starting at 3:30. Happy Hour specials boast $2.00 off all bar drinks 7 days a week from 3:30-5:30. Parties of 8 more are asked to call ahead or reserve online at www.treelinekitchen.com.
by Anna Sitton, The Buena Viking
~MTN Town Magazine
MTN Town Magazine | We are Colorado's Mountain Town Magazine
Copyright © 2018 MTN Town Magazine all rights reserved.