Town of Frisco 4th of July Fun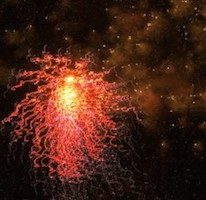 One of the best celebrations of the summer is ready to take off and the Town of Frisco is the launching pad. Music, one big parade, boating, beer and beautiful views will make your 4th of July holiday a full day of fun and adventure!
On Saturday, July 4, 2015, your day in Frisco will begin at 8:00 a.m. with a pancake breakfast hosted by Team Summit and will end with a fireworks display over Dillon Reservoir beginning at 9:30 p.m. The town recommends you park once and enjoy the day on foot as everything is within walking distance.
"It is pretty special to be able to celebrate the 4th in a mountain town along a lake and with a charming Main Street. And we incorporate both Main Street and the Frisco Bay Marina into the 4th and what we get is a day which really celebrates the holiday and our beautiful community," stated Nora Gilbertson Frisco Events Manager.
Frisco's Fourth of July Schedule:
8:00 a.m. – 11:00 a.m. – Pancake Breakfast  located at the old community center at 3rd Avenue and Granite Street to benefit Team Summit- $10 for adults and $6 for kids 8 and under.
9:00 a.m. – 11:00 a.m. – Kids Fishing Derby at Meadow Creek Park (behind Walmart) staffed by and benefitting the Gore Range Chapter of Trout Unlimited. This free event is open to children 15 years old and younger. Participants must bring their own rods, bait/flies and an enthusiasm for catching the biggest fish. Registration is onsite on the morning of the event.
10:00 a.m.  – 11:00 a.m. – Summit Concert Band – Frisco Historic Park
11:00 a.m.  – 12:00 p.m. – Timberline Toppers – Frisco Main Street
12:30 p.m. – Fourth of July Parade – Main Street from Madison Avenue to 6th Avenue
This year Jon "Zeke" Zdechlik and Jon Kreamelmeyer will lead off the parade as the official Grand Marshals of the 2015 Frisco 4th of July parade. Both Zeke and Jon served as U.S. Nordic Paralympic coaches, and Zeke was a former member of the U.S. Nordic Combined Team.
Frisco also invites kids to take a special spot in the parade and join in on the 15th annual bike parade. This is an opportunity for kids to display their creativity and patriotism. Kids are asked to bring their decorated bikes to the parking lot on the west side of Town Hall at Main Street and Madison Avenue at 11:45 a.m. on July 4. Kids 12 and under are eligible for the bike decorating contest and must be accompanied by their parents who must register and sign a waiver for each participating child. After registering, kids will show off their bikes to a small panel of judges and then join the parade. Children five and under must be accompanied by a parent or an older child during the whole parade. Every child must wear a helmet to participate. If parents are not accompanying their children during the parade, then they must be prepared to meet them at the end of the parade route at Main Street and 6th Avenue.
1:30 – 3:30 p.m. – Guild of Ages concert on Main Street in front of the Historic Park. Guild of Ages is a melodic hard rock band from Denver.  
3:30 p.m. – 5:00 p.m. – Interactive drum circle with Peak Rhythms on Main Street- some free drumming fun while Main Street is closed for the celebrations.
7:15 – 9:15 p.m. – Long Run concert at the Frisco Bay Marina. Honored in music circles as one of the preeminent Eagles tribute bands on the national touring circuit, The Long Run is composed of a super group of stellar journeymen musicians, all known for their vocal prowess and instrumental chops.
9:30 p.m. – Frisco's fireworks display over Dillon Reservoir with a simulcast of patriotic music on Krystal 93 – 93.9 or on www.krystal93.com
The best fireworks display viewing is at the Frisco Bay Marina. The Marina will have attendant aided parking all day on the 4th with limited availability so it is recommended that guests park elsewhere in town and walk to the Marina. Disabled parking will be available, but egress will be restricted in consideration of pedestrian safety. Throughout the day adult beverages will be available for sale on Main Street benefitting Swan Center Outreach. Guests are asked to leave personal alcohol at home and instead benefit this educational and therapeutic organization which works with children and horses.
The Town of Frisco would also like to remind all citizens that while there are currently no additional bans on personal fireworks, Town laws will be enforced.  Frisco's fireworks policy 127-11 allows the use of sparklers and ground displays, but no aerial fireworks. Please contact the Frisco Police Department at 970-668-3579 with any questions. Also a reminder, outside alcohol will not be permitted and coolers will be checked.  This is a pet friendly event. Main Street from Madison Avenue to 7th Avenue will be closed from 6:00 a.m. to 5:00 p.m. on July 4.
Head to Frisco and have a ton of 4th of July Fun!
~ MTN Town Magazine
Photo Credits: Todd Powell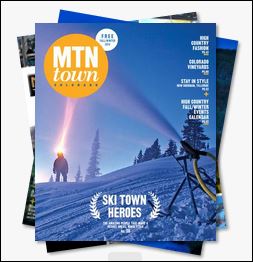 MTN Town Magazine Copyright © 2015 | MTN Town Magazine all rights reserved. All editorial and images are property of MTN Town Magazine and require permission for use and re-publication.