The Wright expands into three days of speakers, discussions, workshops and events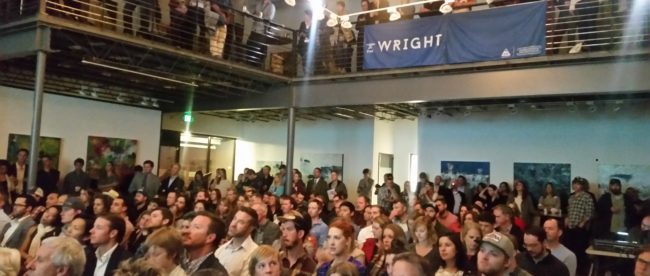 The Wright, here is an event that makes us proud to live, work and play in a Colorado mountain town as well as be a greater part of the U.S. Mountain Town lifestyle. This year the event has expanded in a big way. In years past, The Wright was an evening of celebration, where some top-notch local brands and companies were reviewed, honored and awarded for hard work and dedication to their particular craft.
Damn Good 
Building off of the energy, inspiration and entrepreneurial spirit of the original, highly-anticipated Award Night, The Wright will throw open the doors and roll out a Three-Day industry summit featuring outdoor-inspired founders, rule-breakers and problem solvers. The lineup of presenters and facilitators for The Wright's new three-day confab and celebration in Golden, Colorado is shaping up to be really. damn. good.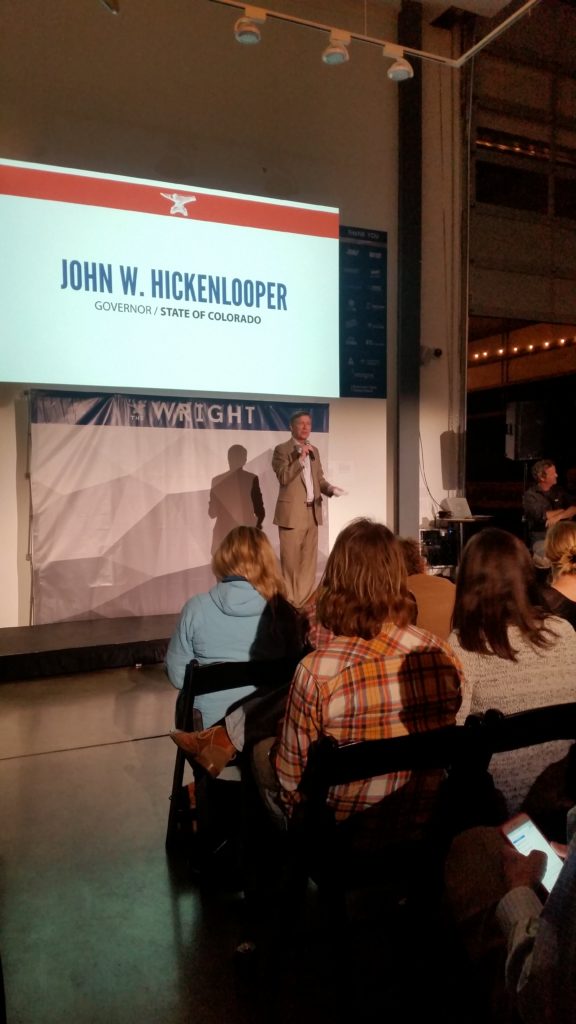 Kicking it all off on Tuesday, May 1 is a Keynote Session, The Maturing of an Industry, a fireside chat with Jason Blevins and Friends. In addition to Blevins, a stalwart and iconic reporter of the outdoor industry, The Wright features Governor John Hickenlooper along with 40 other speakers sharing their perspectives on emergent leaders, resilient founders, outdoor capital, the transitioning economies of rural communities, outdoor rec, technology and more.
The 15 talks, workshops and panels, led by business leaders from all over including The Aspen Institute, Smartwool, Starbucks and evo are free and open to the public.
The session schedule is as follows:
Tuesday, 5/1

1:30 pm — Engaging Emerging Leaders
1:30 pm — How We Tell Our Story Matters
1:30 pm — Tech in the Outdoors
3:30 pm — The Changing Face & Faces of Media
3:30 pm — Tools for Exceptional Customer Experience
3:30 pm — Outdoor Capital: An Uphill Climb

Wednesday, 5/2

1:30 pm — A Conversation with Justin Reiter
1:30 pm — Digital Content Strategy
1:30 pm — Resilient Leadership: Tactics for Stability & Momentum
3:30 pm — Framing Your Operations Stack
3:30 pm — Putting Myth at the Core of Your Brand/Career
3:30 pm — Outdoor Recreation Driving Rural Economies
7:00pm – Golden Night – Explore Golden with social events and specials hosted by friends new and old. Get to know the members of The Wright community and see what makes them unique.

Thursday, 5/3

1:30 pm — Allowing Others to Play in Your Brand
1:30 pm — Direct-to-Consumer: Brands & Retailers Working Together
1:30 pm — Mending Fences: Connecting Communities thru Values
5:30 pm — TheWright Award Night: Join everyone at the Product Gallery to get a first look at the contenders who are vying for the 2018 prize. Get to know their founders, hear their stories and explore their project with hands-on demos.
Locations of panels and workshops include Bent Gate Mountaineering, Table Mountain Inn and the S|I OutPost at 11th and Washington in downtown Golden. Keep an eye on the schedule via The Wright website (www.thewright.co) as speakers and facilitators, and session details, are being updated regularly.
The sessions lead up to the pinnacle event of The Wright award night. Set to begin at 5:30 p.m. on Thursday, May 3, Award Night is a ticketed event ($50) featuring the debut screening of 90-second films submitted by 12 contender companies vying for the 2018 Wright Award.
For the first time, The Wright received nominations from the entire Rocky Mountain region. From 125 peer-based nominations, 12 contenders from three states (Colorado, Utah and Wyoming) have been selected, including Cotopaxi from Salt Lake City, Utah, Yeti Cycles from Golden, Colo., Alpacka Rafts based in Mancos, Colo. and Mountain States Snowcats from Torrington, Wyo., among others. This year the 2018 contenders for the 7th class of The Wright are:
Each contender creates a 90-second film which will debut at Award Night on Thursday, May 3 at the Colorado School of Mines. Contender companies are vying for the ultimate bragging rights as winner of the 2018 Wright Award and a $5,000 prize.
"We've always believed that when you can bring together good people, the committed hard-working type – that good things will come from it," says Chuck Sullivan, co-founder of Something Independent. "The Wright rallies a crew of independent-minded men and women who fuel their work with passion, grit and time outdoors. And sure, – sometimes whiskey or beer. They bring an opt-in attitude to all they do."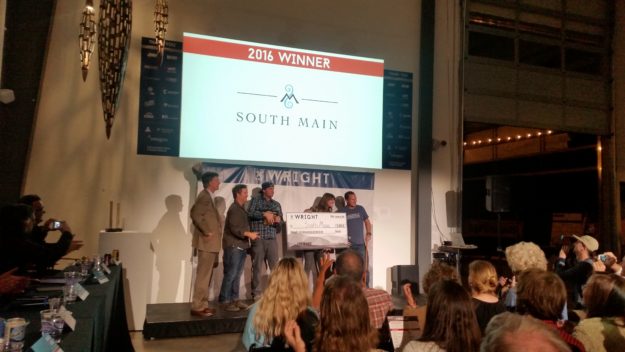 The Wright crew, including contenders from previous years and Golden community leaders, invite attendees to "Opt-In" to The Wright 2018 with the launch of a new Patron Pass for $95 that includes a ticket to Award Night, some schwag and a high five for supporting the work of The Wright and Something Independent.
For information about The Wright or to get your tickets or all-access Patron Pass, visit  thewright.co.
You will WANT to Attend! If you can't make it you can follow along online or on social at @SomethingIndependent as everyone will want to get to know the 12 contenders and kick off the start of The Wright on May 1.
PLAY IT AGAIN SAM – The Wright What, Where, When & Why's
WHAT:   
For 2018, The Wright expands into three days of keynote speakers, panel discussions, workshops and events that culminate with Award Night on May 3.
Each contender creates a 90-second film which will debut at Award Night on Thursday, May 3 at Colorado School of Mines. Contender companies are vying for the ultimate bragging rights as winner of the 2018 Wright Award and a $5,000 prize.
Five reasons to attend The Wright:
12 films premiered at the May 3 Award Night
15 free thought-provoking panels and sessions
40 speakers, facilitators and presenters from The Aspen Institute, Starbucks, evo and more
700 trail blazers, creative thinkers and gritty entrepreneurs
Unlimited high fives and all the feels 
WHEN:
May 1-3, 2018
WHERE:
Golden, Colorado
Keynote Sessions at the American Mountaineering Center
Panels & Workshops at Bent Gate Mountaineering Center, Table Mountain Inn and the S|I OutPost @ 1100 Washington Ave.
Award Night – Lockridge Arena on Colorado School of Mines campus.
HOW MUCH:
PATRON PASS:
$95
For the first time, Something Independent is offering The Wright Patron Pass. With a purchase of the Patron Pass, attendees can support the work of Something Independent in helping to inspire bold, principled leaders and advance opportunities for the outdoor-inspired entrepreneur.
Purchase of the Patron Pass includes:
Access to all public insight sessions and social events
Ticket to the May 3 Award Night
The Wright T-Shirt, limited edition
Commemorative Patch
Gear Giveaway: Be entered to win awesome gear from Wright Contenders (think skis, snowboards, packs and more) Look for more details. 
AWARD NIGHT TICKET:
$50
The signature event of The Wright, Award Night kicks off with an opportunity to have a beer, meet the 12 contenders and check out their goods at the Product Gallery. Then, we roll into the award program featuring the premiere of each contender's 90-second film with plenty of cheers, hoots and hollers as we crown the winner of the 2018 Wright Award.
Award Night ticket includes:
Light bites
Cold beer
Unlimited high fives and all the feels
DAILY SESSIONS: FREE
Yes – these sessions, workshops, and talks are free. Attend all 15 of the panels, workshops, and keynotes for free May 1-3. Registration is required, in advance or at the door, to attend. thewright.co
PARTNERS:
Colorado School of Mines, Colorado Outdoor Recreation Industry Office, City of Golden, Colorado Office of Economic Development and International Trade, National Renewable Energy Laboratory, Colorado Lending Source, CenterTable, Two Parts, Harmonic Media, Messner Reeves LLP, LaCome Events, AC Golden, Startup Colorado, The Public Works, Battery 621, Bent Gate Mountaineering, American Mountaineering Center, Jefferson County Economic Development Corporation, Oskar Blues, Infinite Monkey Theorem and Miller-Coors.
We #LoveThisEvent!
~MTN Town Magazine
MTN Town Magazine | We are Colorado's Mountain Town Magazine
Copyright © 2018 MTN Town Magazine all rights reserved.