Gypsum Creek Golf Course – Tee It Up High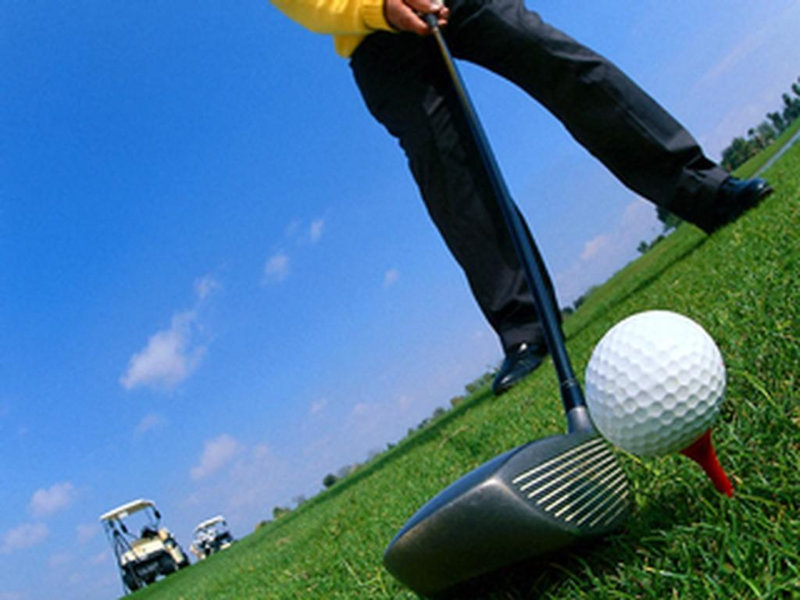 Gypsum Creek Golf Course – Golf is played in some of the most incredible settings in the world. Part of its allure is the sheer beauty of the experience. The time spent with friends in an outdoor wonderland is priceless.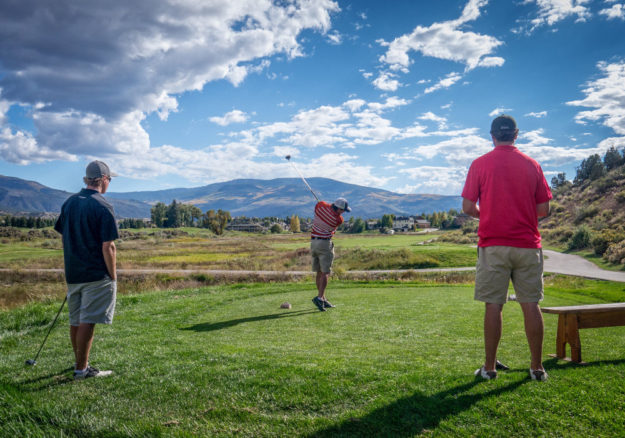 Gypsum Creek
Nowhere is that more obvious than here in Colorado. We are blessed with some of the finest golf in the world right outside of our back door. Cool nights, warm, sunny days and majestic views in every direction make for a golf experience that is second to none. Our mountains provide a nearly perfect setting to play the game. The demands of everyday life keep most of us indoors, longing for time to breathe the mountain air while we stretch just a bit and try to touch the sky.
Golf is the perfect escape. Although Mark Twain considered the game we love "A good walk spoiled", he obviously never strolled the fairways of the Colorado Rocky Mountains. Nowhere is the game more exhilarating than the Vail Valley region. With 14 exciting courses of all shapes and sizes, this special place provides visiting golfers time to put their fast-paced urban lifestyle on hold and live for the moment. Gypsum Creek Golf Course lies at the western end of this nirvana of golf. Each spring, a phenomena called "Ski in the Morning – Golf in the Afternoon" makes Gypsum Creek a place like no other.
Gypsum Creek
As much fun as the two sports a day crowd seems to have with this, I encourage everyone who comes to Gypsum to slow down and look around. Nowhere is this more appropriate than on our 17th tee. With the round coming to a close, the most spectacular shot of the day awaits. Most players immediately become engrossed with the challenge of somehow launching the ball off the cliff, to an eventual safe spot on the green. Now, look around and take it all in.
Vail's Game Creek Bowl and the Holy Cross Wilderness to the east.

Castle Peak towering skyward to the north.

Aspen groves carpeting Hardscrabble Mountain and the White River National Forest to the south.
Play slows a bit here as players truly don't want the round to end. This is definitely one of the many "Sound of Music" moments that are discovered while exploring Colorado high country golf.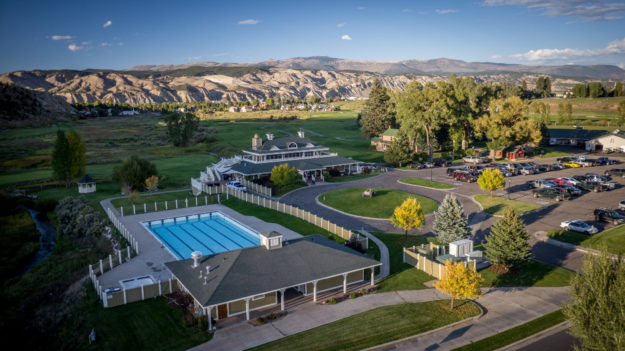 Gypsum Creek
That's the way the game should be. Here in our little corner of the world, just west of Vail Pass, the eagles, deer, elk, bears, and an occasional mountain lion all enjoy the 14 courses in our backyard as much as we do. The rarified air of Eagle County that helps the ball fly farther also refreshes the soul like nothing else. At Cordillera's Summit Course (featured image), this special experience we call golf dances through sage filled meadows above 9,000 ft. You can count the number of courses on one hand in America where this is true.
There is truly something for everyone here in Happy Valley as locals call our little playground. Vail Golf Club was first on the scene over 50 years ago. Its park-like setting with magnificent views of the Gore Range are the first glimpse of what lies ahead as you make your way to the west. The canvas unfolds with a variety of courses, each with their own special vibe.
Those with a sense of adventure can set out in any direction from "Golf Central" in Vail and will find almost 100 courses scattered through the high country. Golf in the state that Spanish settlers named after the red soil that lined their mighty Rio Colorado will not disappoint.
For those with a bucket list, slip over Tennessee Pass and tee it up at Mt. Massive Golf Course, America's highest at 10,152 ft. No matter which course you choose, the mornings start crisp and clear and the afternoons warm to just the right level of comfort. Twilight is my favorite time, as the landscape quiets and wildlife comes out to wander the course.
Those who have yet to discover the game should not feel left out. Memorable dining opportunities await at nearly all of our golf venues. This is a great way to tag along and experience the quiet beauty of summer in Colorado without chasing the little white ball. With daylight hovering late into the evening, an after dinner nine can be a peaceful time that will be remembered long after the last putt is holed. Be sure to call ahead and ask about menus and schedules.
Oh, and what about Mr. Twain? Poor guy. Just a little ahead of his time, I guess. If he could only stand and look to the west from any of the 27 fairways at Breckenridge GC, those incredible views of the Ten Mile Range would certainly convince him to reconsider. This game we love has become a magical experience here in our little corner of heaven called Colorado. Without a doubt, it is far better than just a good walk. You might say it's the stuff that dreams are made of.
Come on up and play, you might just decide to stay!
530 Cotton Ranch Drive
Gypsum, CO
by Tom Buzbee
Tom Buzbee is a PGA Quarter Century Club Member at Gypsum Creek GC who has spent the majority of his career here in Colorado sharing his passion for the game with residents and visitors alike.
MTN Town Magazine | We are Colorado's Mountain Town Magazine
Copyright © 2017 MTN Town Magazine all rights reserved.