Steamboat Starts the Season with Scholarship Day This Wednesday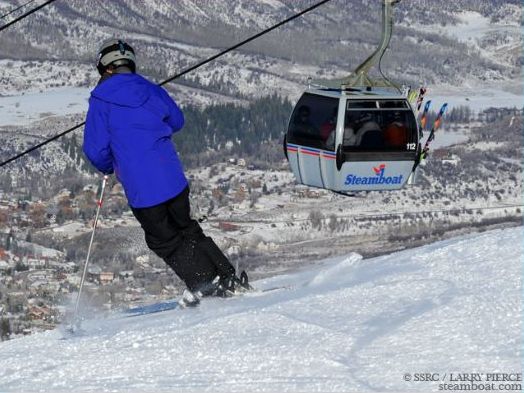 With nearly four feet of Champagne Powder® snow this month, Steamboat opens for the 2013/14 season this Wednesday, November 27th with 5 lifts, 52 trails and more than 630 acres, including much of its upper mountain terrain. A specially-priced $30 lift ticket and a $20 lower mountain lift ticket option will be offered on Opening Day, Wednesday, November 27, also known as Scholarship Day.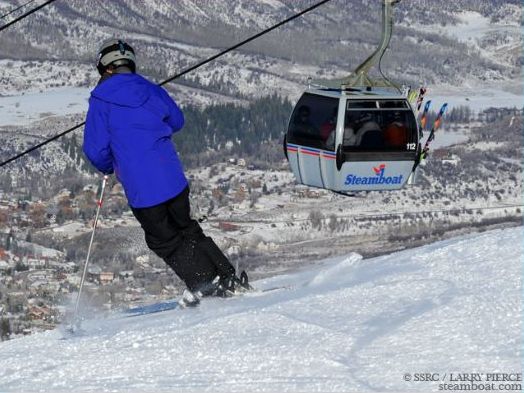 The resort kicks off every season with Scholarship Day, the traditional opening day benefit for the Steamboat Springs Winter Sports Club's Scholarship Fund. Since Wednesday is Scholarship Day with all proceeds going to the SSWSC, season passes including the Rocky Mountain Super Pass Plus as well as other lift tickets will not be valid until Thanksgiving Day. Due to loyal support from skiers and riders, Scholarship Day has raised nearly $760,000 since 1991/92. This fund provides financial support for deserving local children participating in Club programs.
The resort anticipates opening 5 lifts-Christie Peak Express, Gondola, Storm Peak Express, Burgess Creek and Four Points starting on Scholarship Day. Approximately 52 trails covering 635 acres, or more than 21% of resort's terrain, will be open to the top of Storm Peak. A significant portion of the upper mountain from Buddy's Run to High Noon will open Wednesday. This terrain features much of the resort's legendary tree areas, including the upper portions of Shadows, Closets and Twilight as well as One, Two & Three O'Clock trails down to Duster. For those looking to get their jib on, several rails and features are expected to be available on Lil' Rodeo terrain park sometime over the Thanksgiving weekend.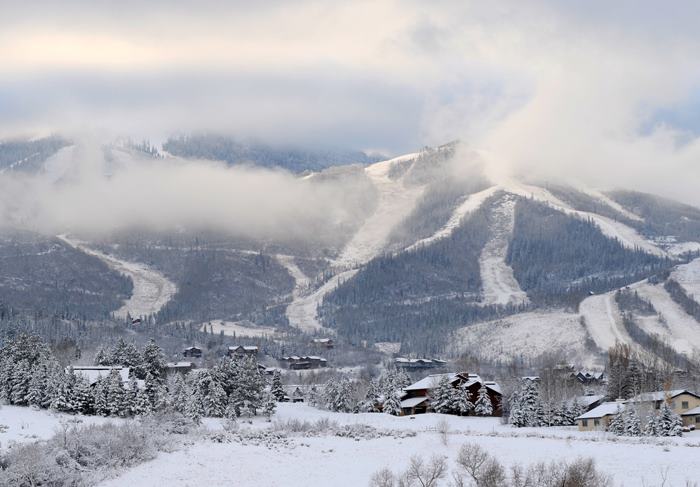 Please note that skiers and riders will need to download the Gondola after accessing the upper mountain until Heavenly Daze is ready to open. In addition, Upper Why Not and So What beginner trails will be available only from the top of the Gondola to bottom of Burgess Creek lift. Trails and lifts are subject to change without notice as conditions change.
A series of storms blanketed the mountain with nearly 4 feet of powder this month including nearly a foot of snow this past week at Thunderhead, the resort's mid-mountain location at 9,080 feet. Steamboat is currently reporting a 26-inch base at mid-mountain and has received 87 inches (7.25 feet) of snow since October 1st.
"Everyone needs to ski and ride with care, within their ability levels, and remember, unmarked obstacles and other natural terrain features may be encountered at any time," said John Kohnke, patrol director. "Skiers and riders need to respect all closures and safety signage and are reminded that there is no backcountry access available at this time from the ski area. It's a long season and we want you enjoy every day, so DO NOT enter closed trails."
With the new Four Points Lodge ahead of schedule, the bar and outdoor BBQ deck will open on Scholarship Day. In addition, Thunderhead Food Court, Thunderhead Reds, Go Joe's, Bear River (full menu) and Stoker (Thursday) will fuel guests over Steamboat's Opening Weekend.
The SnowSports School will offer its full line-up of lessons and privates. Rental/Retail will operate five locations-Steamboat Ski & Sport in Gondola Square and Sheraton as well as the Pro, Four Points and Thunderhead Shops, over the holiday weekend. The ticket office is open daily from 8am to 5pm and parking will be available in the Gondola Square Parking Structure (paid), Knoll Lot (free) and Meadows Lot (free) starting Wednesday.
Steamboat will celebrate the start of the 2013/14 season with the Korbel Opening Weekend Celebration, which includes free Steamboat Opening Day t-shirts handed out to the first 1 .00 people on Wednesday; specials across the resort's food & beverage, retail, spa outlets; and, additional surprises. On Saturday, free cupcakes, hot chocolate and Korbel Champagne Toast will occur at 2pm; followed by the first FREE concert of the season featuring the Steamboat String Band at 3pm.
Make Steamboat part of your holiday festivities. Who needs shopping when you can ski!
~MTN Town Magazine
Photo Credits: Larry Pierce, Steamboat Ski Resort
MtnTownViews.com is MTN Town Magazine's daily journal blogging about Colorado's mountain towns and resorts. Like them on Facebook and Follow on Twitter. Click the cover to read the Winter 2012-13 Issue.
© 2013 MTN Town Magazine. All rights reserved. Republication, in part or entirety, requires permission.