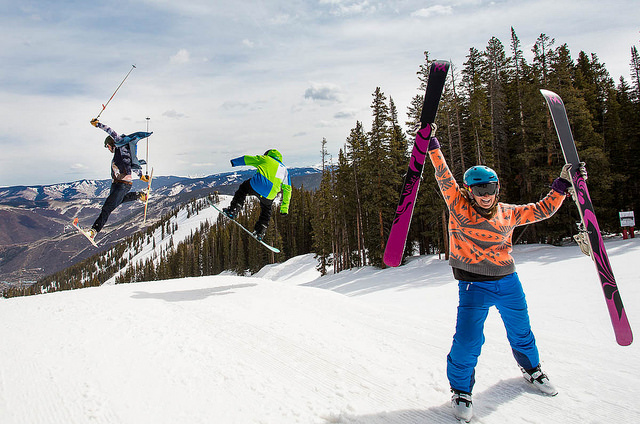 This season, Snowmass turns 50 and we are excited to celebrate with them! Season-long celebrations to commemorate their significant milestone are planned so you can get in on the celebration. As part of the Snowmass summer expansion titled The Lost Forest, the Breathtaker alpine coaster is scheduled to open for the 2017/18 winter season. The resort is also scheduled to host the Olympic qualifier Toyota U.S. Grand Prix event featuring the best freestyle athletes in the country. In addition, American Airlines launches new non-stop flights from Phoenix this winter and the Mountain Collective pass continues to add resorts.
On the sustainability front, Aspen Skiing Company, in partnership with the Elk Creek coal mine, reaches the five-year milestone of capturing coal methane to generate electricity. Looking to the future, Snowmass Base Village is under construction as the largest ski resort development currently underway in North America totaling $600 million dollars with a future 10 buildings planned at the base of Snowmass. Construction has already begun on a new 99-hotel room Limelight Snowmass, new Four Mountain Sports store, a public plaza and a new Ice Age Discovery Center.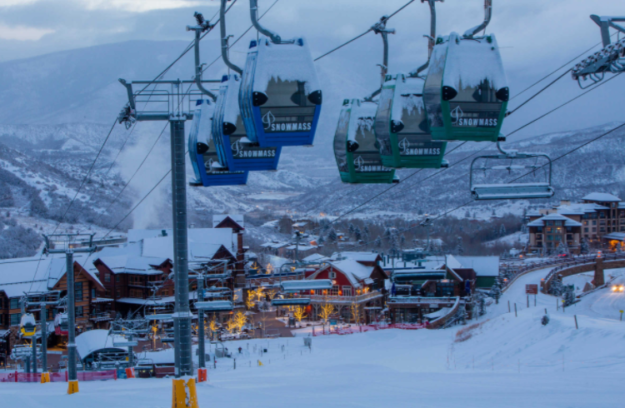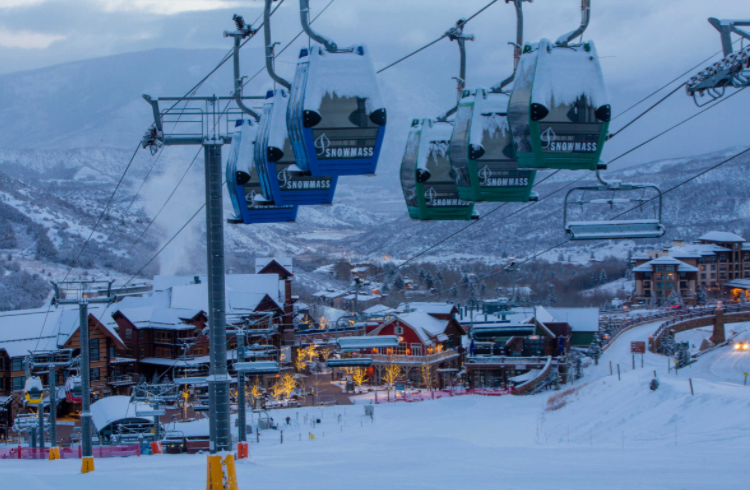 The following details what's new at Aspen Snowmass for the coming winter 2017/18 ski season.
New Headliner Events
The 2017/18 winter season marks the 50th anniversary of the Snowmass Ski Area. Snowmass Tourism, together with Aspen Skiing Company and others, are creating a season-long celebration in commemoration of the anniversary. Celebrations include vintage, 1967 lift ticket pricing of $6.50 on Friday, Dec. 15 as well as a festive weekend of anniversary activities Dec. 15-17 such as a retro party at Elk Camp restaurant, fireworks display, the return of Banana Days, an on-mountain celebration at Spider Sabich Picnic arena and more. Additionally, throughout the season, the celebration continues with new gold signs that mark the original ski trails, monthly fireworks display over Fanny Hill, a new mural in Base Village commemorating the history of Snowmass and more. For more information, visit www.aspensnowmass.com/snowmass50.
Snowmass to Host Toyota U.S. Grand Prix with Olympic Spots on the Line
U.S. Snowboard Team and U.S. Freeski Team athletes will be competing to punch their tickets to the Olympic Winter Games in the 2017-18 iteration of the Toyota U.S. Grand Prix. Aspen Snowmass will host five qualification events Jan. 10-14 at Snowmass. The resort previously hosted one of the first halfpipe snowboarding Olympic qualification events and a big air snowboarding exhibition event in 1998. For more information as well as the detailed schedule, visit http://ussa.org/news/olympic-spots-line-toyota-us-grand-prix.
New Capital Improvement
Breathtaker Coaster, Part of the Snowmass Summer Expansion titled The Lost Forest, Scheduled to Open Winter 17/18
With a target opening of December 2017, the Breathtaker Coaster will feature a 5,700 foot-long track with a total ride time of seven to nine minutes. The coaster will span 410 vertical feet with the speed controlled by the rider, but there will be anti-collision technology for safety and a tandem option for small children. The Breathtaker will be open for both summer and winter operations in which the coaster will wind through the trees between Gunner's View and Sandy Park ski trails on Snowmass Mountain.
Limelight Hotel Snowmass
Alinio Azevedo, COO, Hospitality, Aspen Skiing Company
We are thrilled to be adding an additional property to the growing Limelight brand and what better location to open a new Limelight than at the base of Snowmass. In-line with both the Limelight Hotel in Aspen as well as the Limelight Hotel in Ketchum, the new Limelight Snowmass hopes to continue what makes these hotels great—complimentary breakfast, open Lounge with live music and contemporary feel, while at the same time upholding and maintaining characteristics that are unique to Snowmass.
This 50-year-old is looking good! We cannot wait for the season to begin. Make plans to celebrate at Snowmass this season.
MTN Town Magazine | We are Colorado's Mountain Town Magazine
Copyright © 2017 MTN Town Magazine all rights reserved.