Snow in Colorado's Mountain Towns – Hooray!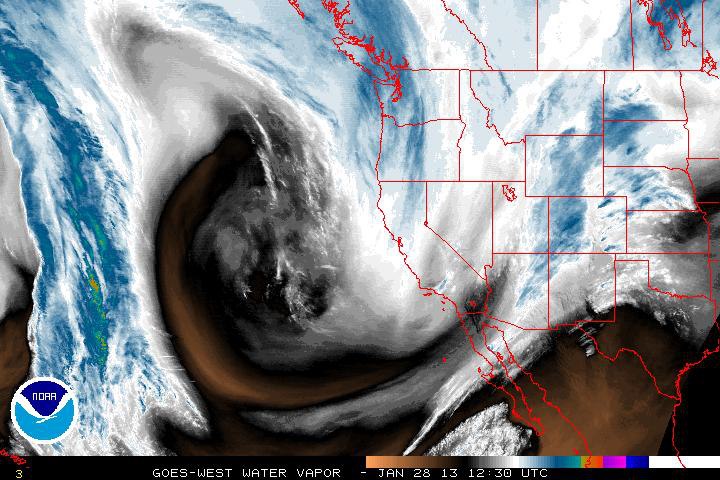 Skiers, Snowboarders and winter enthusiasts, the snow machine is cranking up! A very strong storm has already nosed into the state and snowfall amounts will be substantial for SW favored areas. Again 1-3 feet will fall on the Northern and Southern San Juans. Aspen and Vail can see up to 16". Summit and Grand County aren't the target for this but they'll see a brief heavy period this afternoon during frontal passage bringing a burst of heavy snow. Later tomorrow very strong moisture laddened NW winds will come in as the jet stream takes aim. The snow will decrease late tonight, but pick up again on Tuesday afternoon. Routt county will see a prolonged period of snow that will last through Thursday.  The Orographic (mountain) lifting component will favor here and we could finally see accumulating snows.
With the ridiculously weak snowpack this should be the storm that tips our stability balance avalanche wise. Winds will drift snow into starting zones and overall snowfall will stress all aspects at all elevations. OK time to dust off your avalanche awareness goggles, trottle back, and take note on how this week's weather develops! Be sure to check CAIC's link: http://avalanche.state.co.us/pub_bc.php The Northern and Soutern San Juans are shining Red!!! Beware!
~Dan Moroz
Photo Credits: NOAA, National Weather Service
MtnTownViews.com is MTN Town Magazine's daily journal blogging about Colorado's mountain towns. Like them on Facebook and Follow on Twitter. Click the cover to read the Winter 2012-13 Issue.
© 2013, MTN Town Magazine. All rights reserved. Republication, in part or entirety, requires permission.