Shop Local at Studio &'s Bizarre Bazaar- Durango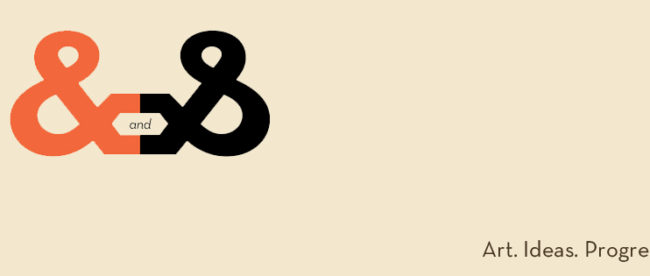 The season of gift-giving is upon us, and the world of online shopping is a tantalizing click away. But you don't see Santa Claus buying Stuff on Amazon. Rather he's got his elves busy in the workshop, carefully crafting whimsical trinkets, bobbers and whirly-gigs. Unlike electronics and candy, these products scream timelessness, boasting the integrity and intentionality that only something handmade can deliver for years to come.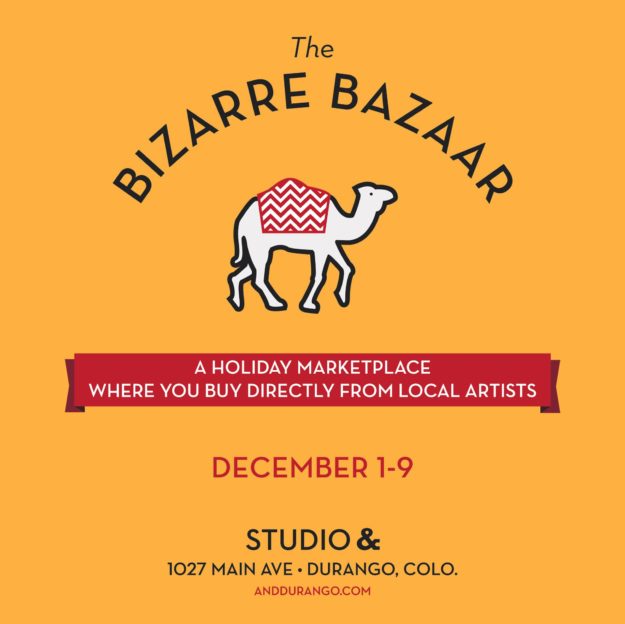 While it's a long way from the North Pole, Studio & art collective and gallery in Durango is serving as a kind of Santa's workshop extension once again this season with their 5th Annual Bizarre Bazaar. Besides rolling off the tongue beautifully, the "bizarre" in the Bizarre Bazaar is a nod to Studio &'s bizarre hybrid of a classic American church bazaar and the psychotic surprises and overwhelming chaos of a Turkish bazaar.
"Go to the church bizarre and then come to ours… it'll be bizarre," says Tim Kapustka, co-owner and founding member of Studio &. "It's a ton of work. It's madness. It's exactly what we set out to do."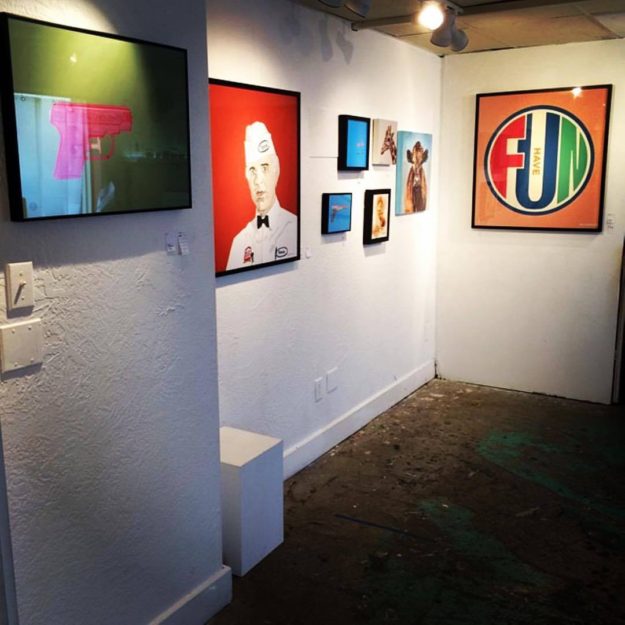 This year's Bizarre Bazaar is extra exciting with Studio & extending their Bazaar hours to a weeklong extravaganza. From Friday, December 1, till Saturday, December 9, bring your shopping list and an open mind to 1027 Main Ave, where 25 local artists have spent countless hours wielding and creating magical, memorable gifts. Wine racks, jewelry, cement planters, coloring books and handmade bags are just a few collections to anticipate.
"And sure, there will be paintings, prints, holiday cards and sculptures," says Kapustka. "The real question is, will the man with the fez bring his monkey?"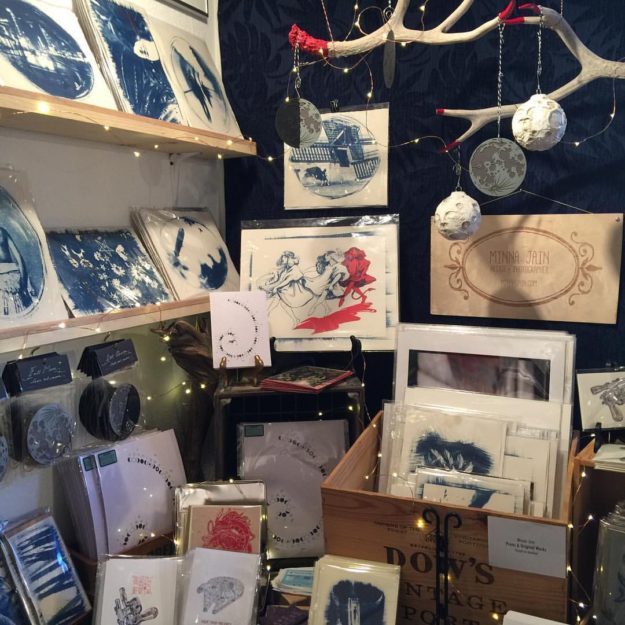 Part of the motivation behind the Bizarre Bazaar is to develop that connection between the consumer and artist, offering a platform for the artist to chat face-to-face with potential buyers about their work and vision. This relationship-building aspect helps move people away from that habit of buying presents at chains and purchase instead from the people who actually make things. It's a win-win for both the shopper and the artist, who faces an abysmal challenge of standing out online.
"Selling [your art] online is like throwing pebbles into the ocean," says Kapustka.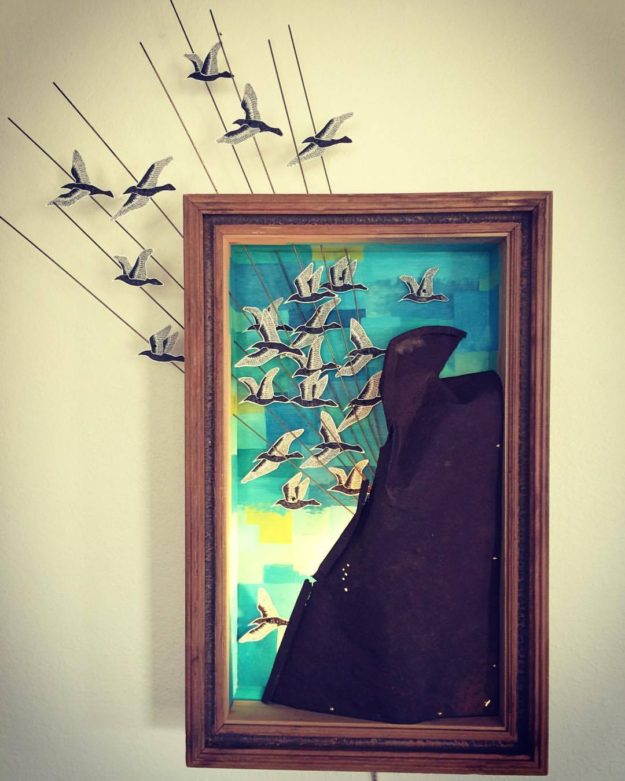 People can talk all day about buying local and supporting local artists, he adds, but Kapustka's very much aware how tricky it is to stay local. The Bizarre Bazaar offers folks that alternative marketplace, making it more accessible to buy directly from artists. Artist hopefuls who want to be a part of the Bazaar in the future should submit applications by September 2018. Entry is first come, first served.
Whether you live in Durango, Steamboat or Crestone, make a point to put your money where your mouth is this holiday season. Don't just talk about supporting local artists: do it. And if you are in Durango, you have no excuse; the Bizarre Bazaare is open eight days in a row, accepting cash, check, credit cards and/or bananas for that monkey that may or may not show up.
Founded in Spring of 2010, Studio & is owned and operated by five artists, who are passionate about sharing art, ideas and progress for the Four Corners region. Besides graphic-designer, Kapustka, Studio & is comprised of artists Elizabeth Kinahan, Maureen May, Peter Hay and Carol Meckling. For more info, checkout anddurango.com or email [email protected]
by Joy Elizabeth Martin
MTN Town Magazine | We are Colorado's Mountain Town Magazine
Copyright © 2017 MTN Town Magazine all rights reserved.