The Ride Festival- 3rd Annual Telluride Lineup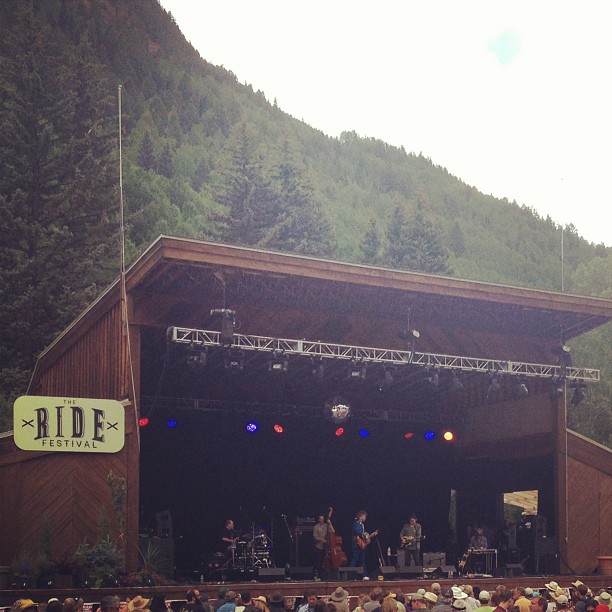 The Telluride Bluegrass Festival is a classic and just closed their gates on the 40th season of remarkable music this past weekend. If you missed it or bluegrass is not necessarily your thing then maybe you should consider The Ride Festival, one of the newest festivals to grace Telluride with its presence. The Ride, a derivative of Tellu – RIDE features pure rock and roll complete with classic electric guitar sounds and rock-n roll genre musicians. The Ride Fest has quickly garnered a reputation among music fans for its thoughtful performance curation – hand-picking rootsy, rocking talent whose music flawlessly compliments the festival's stunning Telluride setting.

For The Ride Festival 2014, headliners Edward Sharpe and The Magnetic Zeros, Thievery Corporation and Spoon are joined by a diverse and talented roster of artists including JJ Grey & Mofro, Joan Osborne, Lucero, The Hold Steady, Vintage Trouble, Karl Denson's Tiny Universe, Rival Sons, Delta Rae, The Wood Brothers, Reignwolf, White Denim, Brother and Bones, Harlem Gospel Choir, The Delta Saints, The Cold Stares, Jeffrey Foucault, Tyler Bryant & the Shakedown, West Water Outlaws, The Yawpers, and Crash.
The schedule for The Ride Festival's beloved NightRide – when music spills out into local venues along Main Street for late night showcases by emerging talent – was recently unveiled. Sheridan Opera House, Fly Me To The Moon Saloon, New Sheridan Bar and The Roma will host intimate NightRide performances by such Ride Festival acts as Vintage Trouble, Rival Sons, Brother & Bones and others throughout the weekend.  NightRide shows are free to Ride Festival Weekend Ticket-holders (entry first come first served), except Sheridan Opera House events. Sheridan Opera House tickets are onsale now. Visit www.ridefestival.com for the complete NightRide schedule and info and to purchase tickets.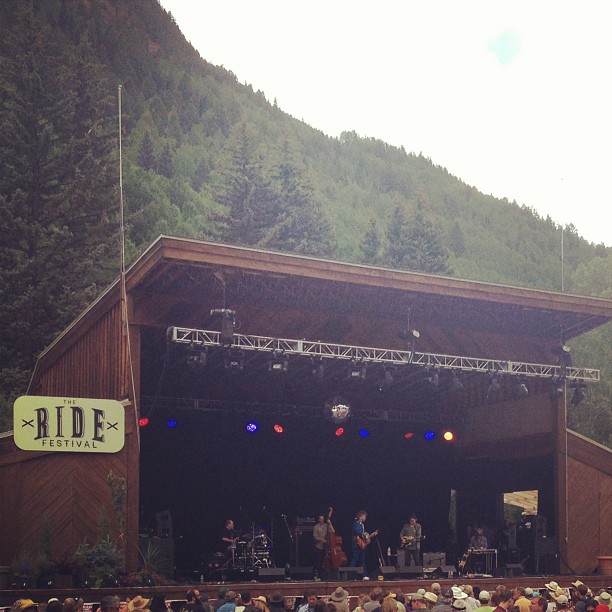 Since its debut in 2012, The Ride Festival has filled a unique niche in Colorado – and among U.S. festival offerings – as host to a carefully curated Americana/rock lineup offering world-class musical acts and introducing new, soon-to-break talent.
The Ride Festival's close proximity to the many outdoor activities that Telluride and Southern Colorado have to offer make the festival a unique destination event.  Attendees can enjoy hiking, biking, hot springs, and so much more – all in a truly majestic setting.  Rounding out The Ride Fest's authentic mountain culture – The Ride Fest helps benefit Telluride's beloved KOTOfm, one of the country's last remaining music radio stations that is entirely listener supported and non-commercial.
General Admission 2-Day Passes are available for purchase at $165. VIP 2-Day Passes are available for $325.00. Tickets are on sale now at www.ridefestival.com
~Mtn Town Views
Photo Credits: The Ride Festival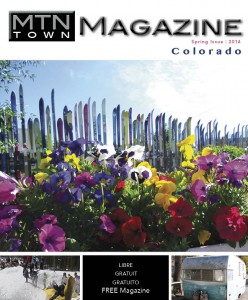 Mtn Town Views is MTN Town Magazine's  journal blogging about Colorado's mountain towns and resorts. Like us on Facebook and Follow onTwitter. Click the cover to read the Spring 2014 issue.© 2014 MTN Town Magazine. All rights reserved. Republication, in part or entirety, requires permission.