Everything You Need to Know to Protect Your Skin at Altitude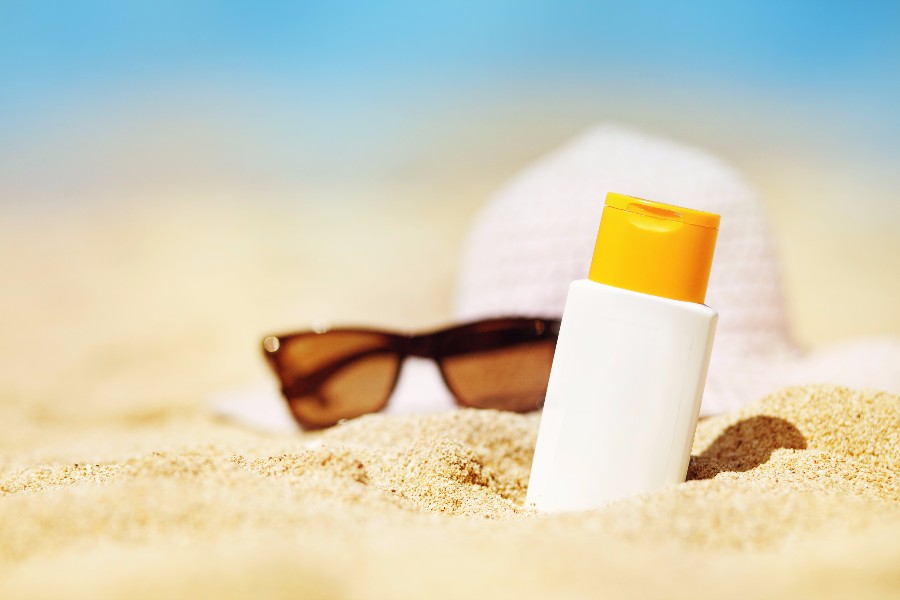 Protect your skin at altitude whether you are traveling or living at high altitude, Colorado's extreme weather can be particularly unforgiving on your skin. We talked with skin expert and paramedical esthetician, Lisa Haigh at The Face Experts in Denver on ways to help locals and visitors with the changes high altitude can bring to your skin.
No matter if you live here or are just visiting, how you take care of your skin is virtually the same, said Haigh who has been a paramedical esthetician for ten years. "You need to moisturize, protect and drink more water. It's also important to use skin care products that don't strip the skin (i.e.; no squeaky clean cleansers). Skin is healthier when natural oils aren't stripped from it." So this might mean something like skin ceuticals for an example, which can be found online. Once you find a good product for your skin you should stick to this so there is constancy in your regime.
Adding serums can also help. Haigh suggests looking for anything with Hyaluronic acid. "Hyaluronic binds moisture to the skin and prevents water loss. If you are visiting Colorado, it is especially important in addition to hydrating and moisturizing, to protect your skin with sunscreen using an SPF of at least 30," she says.
Scientific evidence proves using sunscreen can help to prevent skin cancer. "Sun rays at higher altitudes can be very harsh," said Haigh. "The protection offered by the atmosphere from sunlight decreases the higher up you are causing your skin to become dry and much more prone to burning very quickly. "
If you are skiing, snowboarding, hiking or biking, it is important to keep in mind that extra sunlight bounces off of mountains, snow, or water and can hit you at different angels leaving you prone to burning in places you wouldn't normally expect like: the chin, under the nose, ears and lips, said Haigh. "Try to remember all areas when applying sunscreen and remember to reapply at least every two hours. Regardless of what your sunscreen bottle says, water resistant doesn't mean waterproof. If you are sweating, you need to reapply sooner."
If you do get a sunburn, Haigh recommends treating the burn by cooling your skin immediately, hydrating often, and taking aspirin or ibuprofen to help reduce swelling, redness, or discomfort. It might also be a good idea to get an led therapy done after every trip you make so that your skin feels rejuvenated.
Haigh also advises using Vitamin C serum to maintain and keep your skin healthier at high altitude. "Sun damage is an oxidative process," said Haigh. "UV rays and other environmental stressors cause the release of damaging free radicals. Free radicals lead to premature signs of aging. Vitamin C neutralizes the free radicals and helps shield your skin from this damage so pairing Vitamin C and sunscreen is ideal. It's also important to exfoliate but not over exfoliate, I would suggest starting at once a week. Of course sunscreen protection and hydration, internally and externally is still essential."
Must-haves for a day in the mountains:
Sunscreen with an SPF of 30 or higher

Lip balm with sunscreen

Sunglasses

Rimmed hat or helmet (for skiing, snowboarding or biking)

Moisturizer with antioxidants

Water bottle
Haigh also suggests regular skin treatments to keep skin looking younger and healthier and endorses the following for monthly treatments with descriptions from The Face Experts website:
Exfoliating facial treatments: Exfoliation helps remove dead skin cells, smooths the texture of your skin, and improves the penetration of medical grade products.
I had terrible Acne on my back and it seemed it will never end. The spots were so tight the skin was not seen, all around were red pimples. I had a neighbour who was a dermatologist and after examining my back he prescribed Accutane. Thanks to him I managed to cure Acne and I`m happy now. I would like to advice Accutane at http://www.papsociety.org/accutane-isotretinoin/ to all people who suffer from acne. It really helps and the results are seen in short periods.
Dermaplane and microdermabrasion: Exfoliating treatments come in two forms: physical or chemical. Physical exfoliation is exfoliation with the use of small grains (microdermabrasion) or a scalpel (dermaplane). Not all physical exfoliation treatments are the same. Dermaplane is less aggravating to sensitive skin and additionally removes unwanted "peach fuzz" from the face. Microdermabrasion grains tend to be harsher on skin, especially for patients who have rosacea or redness.
Light chemical peels: All chemical exfoliations mean the product is doing the work, rather than microderm grains or a scalpel. Chemical peels are great for exfoliation and can also smooth and brighten the skin and stimulate collagen and elastin.
"These treatments exfoliate the top layer of skin which leaves the skin looking bright and allows your serums and moisturizers to penetrate better. For skin already damaged by the sun, I recommend IPL (Intense Pulse Light) treatments to pick up sunspots and lay down red vessels, leaving the complexion even and vibrant." For more information on how to take care of your skin at higher altitudes go to www.thefaceexperts.com.
By Mara Sheldon
MTN Town Magazine | We are Colorado's Mountain Town Magazine
Copyright 2017 MTN Town Magazine all rights reserved.