Opening Day at Arapahoe Basin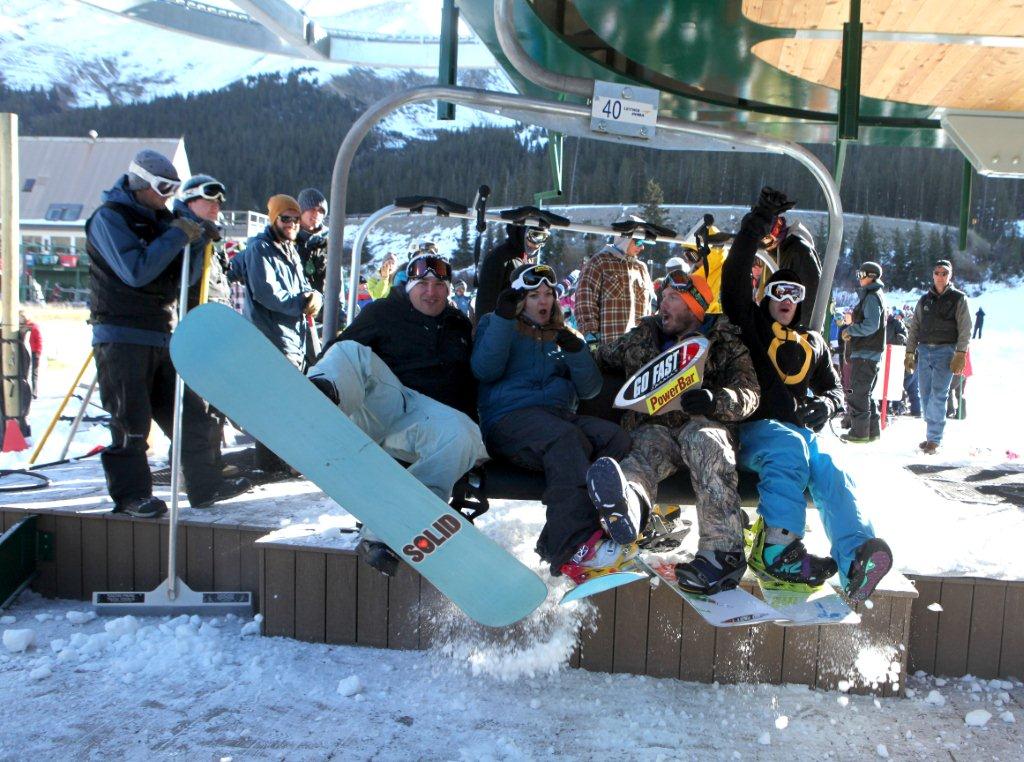 The air was chilled, the sun was warm and people were thrilled to be a part of Arapahoe Basin's opening day. After 100 days of being closed the lifts started turning again.  A  moment was taken to remember Max Dercum and Marnie Jump both founders of the ski area who passed away this past year. Two of the Black Mountain Express chairs were tied with ribbon and headed up the hill leading the lucky first chair and its exstatic riders.
Colorado Ski Country said "Arapahoe Basin's snowmaking team worked relentlessly during the past week to produce quality conditions for today's opening. The snowmakers' efforts were complemented by early snowfalls in the area, including several fresh inches in the last few days. Skiers and riders enjoyed an 18 inch base, and Black Mountain Express escorted guests to the intermediate High Noon run, and several features in the High Divide Terrain Park."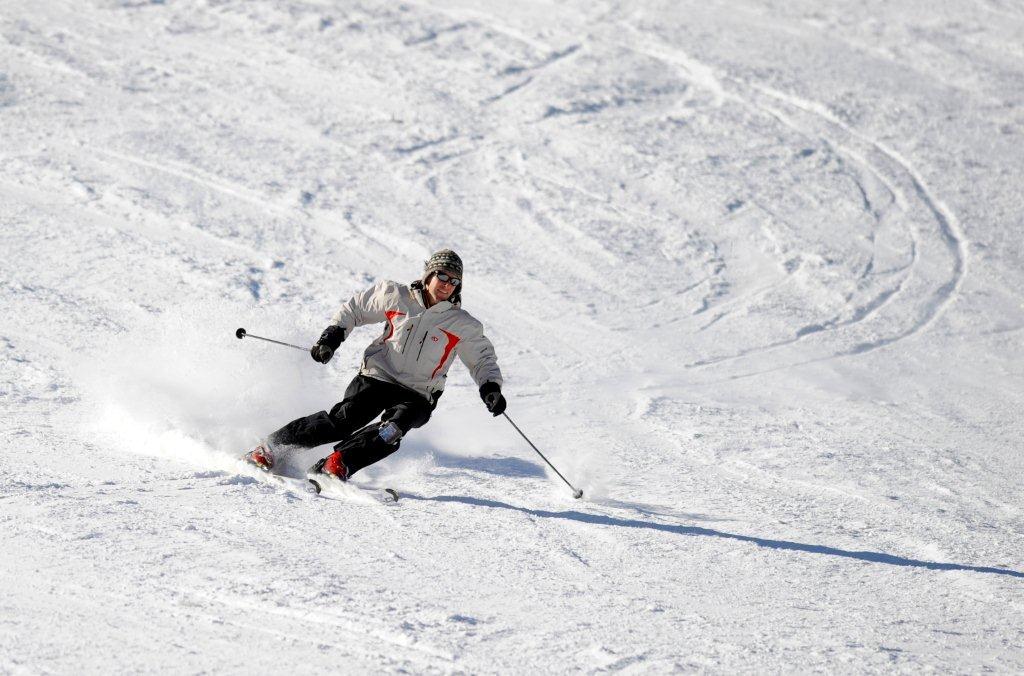 The joy was pulsating on the slopes today, another ski area open in Colorado! Welcome to our ski and ride season.
~Summit Sojourner
Photo Credits:
Arapahoe Basin's First Chair_Soren McCarty
Arapahoe Basin Skier Carving Up Slope_Jack Dempsey