The Observatory at Alta Lakes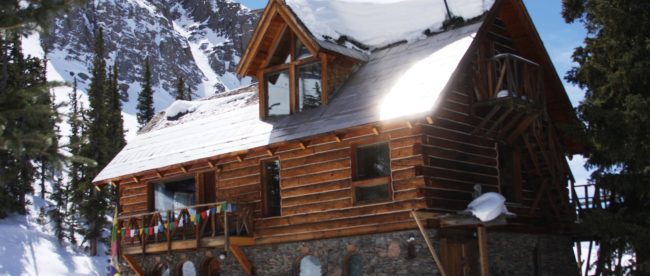 I had no idea what to expect when I was invited on a trip to The Observatory at Alta Lakes. I had heard from a close friend in the area that the Observatory had been home to some outrageous parties over the years and that the location was amazing. It was a last minute invite and I left with no expectations until we crested the trail that opened up into a beautiful snow covered coulee. A rustic log house was gleaming beneath 13,000-foot Palmyra and Silver Peaks of the San Juan Mountains. The words gorgeous, breathtaking and exciting all come to mind thinking back on the experience.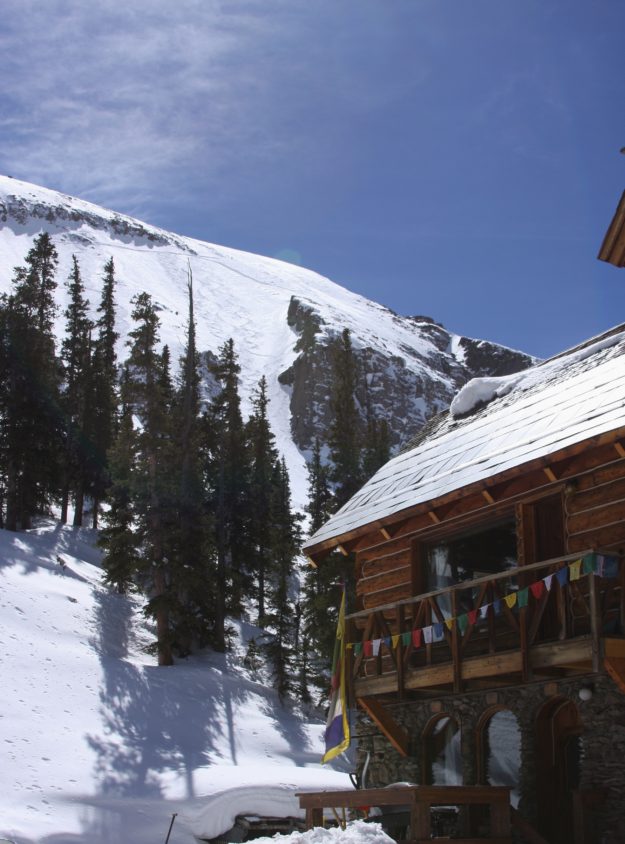 Gorgeous, the setting is one of the most beautiful places I could imagine spending some time exploring; Breathtaking, because you can hike to some insane skiing and riding terrain. Exciting, because this is no ordinary Hut.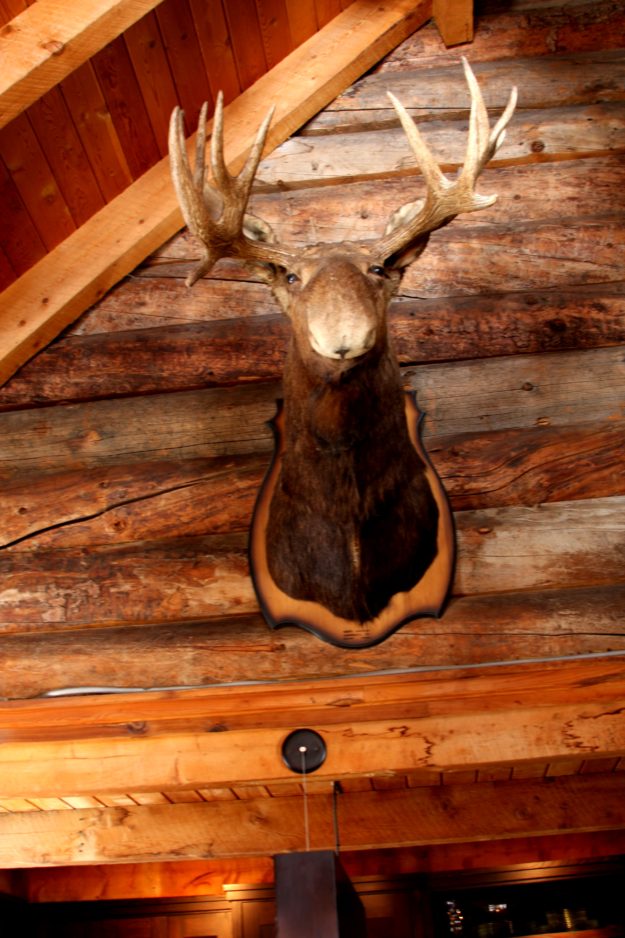 Inside you will find a rustic and inviting living area with a modern new kitchen complete with stainless steel appliances and granite countertops. Rooms are comfy with fluffy duvets on each bed. Running water allows you to experience beautiful bathrooms, easy cooking opportunities, dishwasher and washer/dryer as well as one of the coolest hot tub rooms I have ever seen. As a side note, the hot tub room was deemed inefficient due to its age and has been replaced with a fabulous outdoor hot tub where the hot tub is now outside (where it should be) so that guests can figure out "why" it's called The Observatory… no light pollution means fabulous views of the stars!  In place of the old hot tub area will be a new bedroom and by next winter it will be a bedroom with full bathroom. Officially… the cabin will sleep 12 with two full baths and one-half bath.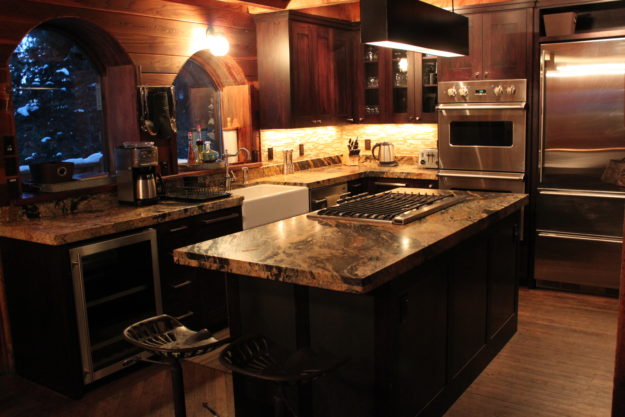 Built in 1975, this home still retains a funky flavor with one of a kind finishes that its new owners, Matt, Dan and Michael Bowling have vowed to preserve. Matt moved to the Telluride area in 1994 from Madisonville, Kentucky and had attended plenty of events in the old home. The opportunity to purchase the Observatory randomly made itself available, an occurrence that the brothers quickly acted on.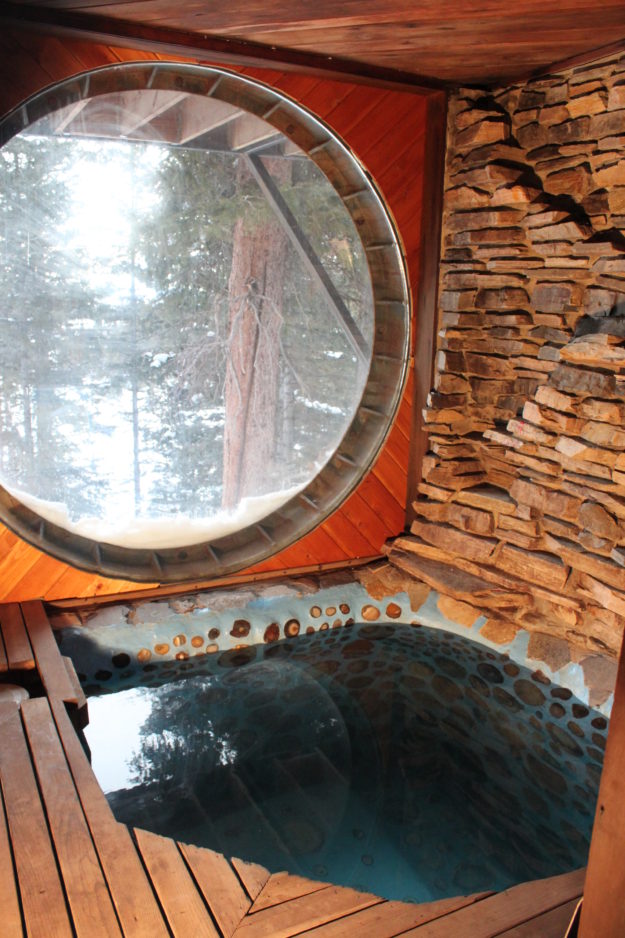 The location has been the sight of many a photo shoot and has been visited by celebrity and local alike.The building that has had a long history of being a place to retreat with family and friends is now a family affair. Sister-in-law Nicole Bowling handles inquiries, reservations, and contracts. Dan and Michael are "jacks of all tradesmen" in the building's renovations and Matt is the onsite maid, mechanic, and merry-maker.
What we loved about this amazing experience is the ability to tailor it to your travel style. If you're all about roughing it, then a beautiful mountain home is available for you to pack everything into. If you like comfort or someone in your group likes comfort then chef-prepared meals and snowmobile transportation can be arranged. A new fleet of snowmobiles (3 brand new, 3 very new) will now be ferrying guests to the cabin as well as to and from the ski area. 
Stay in the backcountry, ski the ski area. It's a family ski vacation like no other. it's not about window shopping or making reservations for dinner in town. Here you can turn off your devices, pull out the monopoly and have long discussions on the sound of a snowflake landing (in front of a 5-foot fireplace).
Oh yeah. This year you can heli-ski from the cabin.
How do you book? Head to their website altalakes.com 
by Holly Resignolo
MTN Town Magazine | We are Colorado's Mountain Town Magazine
Copyright © 2017 MTN Town Magazine all rights reserved.