Non-Distressed Property Auctioning -The Future of Real Estate Sales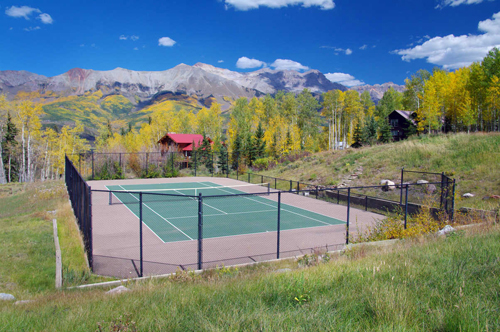 If you're thinking of buying real estate, how do you go about it? Are you going on sites like http://www.athesma.com/arizona/scottsdale-az-luxury-homes-for-sale/ to find the best luxury home you can? Or do you try to find the right property without any help? But not many people think about turning to auctions — until now.
In an article I wrote in 2007 entitled, "I'm mad as hell and I'm not going to take it anymore", (http://www.auctionbyseller.com/mad-as-hell.html), I explained why the real estate down-cycle that began in early 2007 was the beginning of a "watershed" event.
For the many reasons cited in that article, this watershed event was a harbinger of things to come (pre-financial markets implosion of October 2008), and that its psychological impact would lead to a paradigm change in the way consumers looked at traditional real estate transactions. At the time, I wasn't sure what form this paradigm shift would take, but I knew that significant changes in how consumers bought and sold real estate was on the way.
Needless to say, the implosion of the financial markets in 2008 cited above only further exacerbated consumer frustration with traditional real estate sales practices. This coupled with the ensuing real estate "structural price correction," after a century of normal real estate business cycles, forced many consumers to both revaluate real estate as a percentage of their personal wealth and how they might buy and sell real estate in the new millennium. This is because of the implosion of the financial markets, but it could also have something to do with the fact technology and the digital age is drastically changing the real estate industry as a whole, for more information into how tech is changing real estate take a look at this article over at Tech Guide or find other resources online covering the same subject.
So what have been the historic real estate consumers' options when it comes to buying and selling real estate?
Real estate consumers' traditional transaction options include the passive Realtor listing approach, For Sale By Owner (FSBO) efforts, and auctioning. If you would like to learn more about FSBO then click here but today we're going to be focusing on auctioning your home. While enough has been said about the pros and cons of the first two approaches, and any readers interested in more detail on those approaches can request our "Steps to Selling a Home" guide (http://www.barrettassociatescorp.com/content/view/84/282/), let's take a closer look at the auctioning approach.
In my opinion, there is an historic negative bias in the United States when it comes to the auctioning of real estate. While real estate auctioning has been a normal, mainstream approach in the U.K., South Africa, and Australia for many decades, there has been, and continues to be a stigma associated with real estate auctioning in the U.S. Why is this?
Exotic art, cars, and Jewelry have been sold via the auction process for centuries. Since 1929, our American way of life has been financed by the auctioning of Treasury Bills, Bonds, and Notes. And with respect to these products and financial instruments, auctioning is the preferred and most efficient manner of sale. So why then is there so much stigma associated with the auctioning of real estate in the United States? The reason seems simple.
Historically, and especially since the S&L crisis of the late 1980's real estate auctioning in the U.S. has primarily been applied to distressed real estate product such as foreclosures and bank-owned properties, and this certainly holds true in today's marketplace.
I founded the "AuctionBySeller" ( www.AuctionBySeller.com ) family of online, non-distressed, auction platforms in 2007 to provide a fourth, price competitive, and viable real estate transaction option to those frustrated with the three traditional approaches to property sales cited above. Since that time, our model has been performing for our clients.
Change is constant and those who fail to change, evolve, and embrace new business models are often left in time's wake. An entire new generation of real estate consumers are rejecting the traditional real estate transaction approaches, using technology to circumvent real estate intermediaries including traditional auctioneers, and looking for more efficient ways to buy and sell real estate in these challenging times. Many real estate companies themselves are finding new ways to manage their business whether it be how they market these properties or how they manage accounting with cpa for real estate business, to help take these weights off their shoulders.
We believe that our new, non-distressed, online real estate auction model is sustainable and will continue to be embraced by real estate consumers even after this severe real estate price correction has stabilized.
It's not for everybody …
However, if you are willing to put some effort and expense into selling and marketing your home, we can help you save money on real estate commissions by targeting buyers directly with the assistance of our counsel and online real estate auction platform!
Do You Want To:
Take a "proactive" sales approach by positioning your property for auction rather than waiting for real estate buyers' agents to produce offers?
Market your property directly to serious buyers through use of cost-effective laser targeted advertising media, driving traffic to your auction website, and speaking directly with potential buyers interested in your property?
Compress the real estate sales cycle and sell your home faster than those using traditional real estate sales methods (For-Sale-By-Owner or Realtor listed).
Have the market speak directly to you regarding your property's value?
If you are looking to get the price you are looking for you will work side-by-side directly with us to market your property. Our proven auction methodology is designed to attract quality buyers (not investors) who want to make your home their own. We are "normalizing" the auctioning of residential properties not liquidating distressed properties at fire sale prices.
Here is a current home set for auction….
Home Auction 5 Day Sale: Currently listed for $1,995,000 … bids starting at $1,000,000
297 Wapiti, Telluride, Colorado
Luxury Ski Ranches Mountain Home
Skiing, Mountaineering & Tennis Player's Delight!
Home will be Auctioned 5 Day Sale Style May 7th, 2011!!!
Named as one of the 10 most charming towns in the United States by TripAdvisor, Telluride is a globally recognized year-round, destination mountain resort. For further information see our site: http://www.telluridehomeauction.com/ or for other ski area home auctions and to learn more http://www.coloradoskiresortpropertyauctions.com/