Mountain Town Magazine Fall Stories and More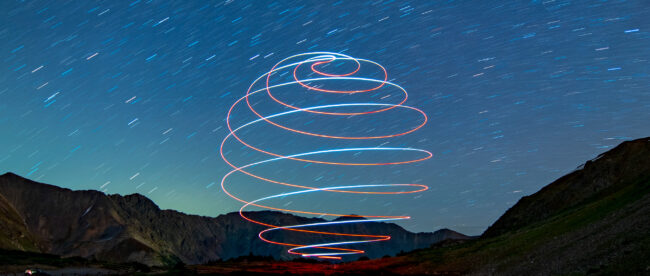 Colorado's Best Mountain Town's and their stories can be found in the latest issue of our Magazine.
Summer was warm and smoky, and now we are finally feeling the crisp autumn air along with smoke-free skies. The Colorado Bluebird day is back, and we are looking forward to Fall with a nice balance of snow and sun as we move towards winter.
Putting the Fall issue of Mountain Town Magazine out after a crazy year and a half of Covid feels good. Our cover image by the amazing Mark Bellncula makes me reflect on how wild the year was, a whirl of beautiful and crazy. Read all about Bellncula's motion design art on page 40.
We open the magazine with our story on Gunnison. I love this little mountain town with its western flair and laid-back vibe. The village of Gunnison has secret stashes of fun, incredible vistas, along with delicious dining options and unique shopping.
We center the magazine with thoughts on how we travel in and around our mountain town communities. Climate Change is more apparent than ever; fires, mudslides, and the thick haze of smoke everywhere, all summer long got us thinking about our fuel consumption and how we can assist our air quality. Train travel is a part of life along the East Coast and abroad. We bring a story from Trinidad by Juan Alberto DelaRoca, who believes trains offer economic spending with a low carbon, low impact footprint. We absolutely agree. In addition, the rise of electric vehicle use is really happening. We give an intro to these cars, and if you own one, locations to find charging stations for a stress-free, smogless road trip.
Check out the Real Estate section; there is a fantastic Steamboat Springs home featured. Carefully planned, this house embraces the site's tremendous vistas while showcasing the owners' collection of artwork and furniture.
Oh! Our department, Pets, is a new favorite. If you live in a mountain town, then most likely you have a pet. My pup goes everywhere with me, and we want to make sure all of our fur babies are well taken care of. The Pet page is now a permanent part of our publication.
As always, we have some great suggestions on where to eat, things to do, and what is happening, so read, enjoy and get out; enjoy everything our Colorado mountain towns offer this Autumn aka winter here in the high country.
Cheers!

~ Holly Battista-Resignolo, Publisher
Stay in touch with Colorado's Mountain Town Events:
https://mtntownmagazine.com/events-calendar/
MTN Town Media Productions | Celebrating Colorado mountain culture and lifestyle
Copyright ©2021 MTN Town Magazine all rights reserved.
Post Sponsored by