Mountain Dining Adventures in Colorado Mountain Towns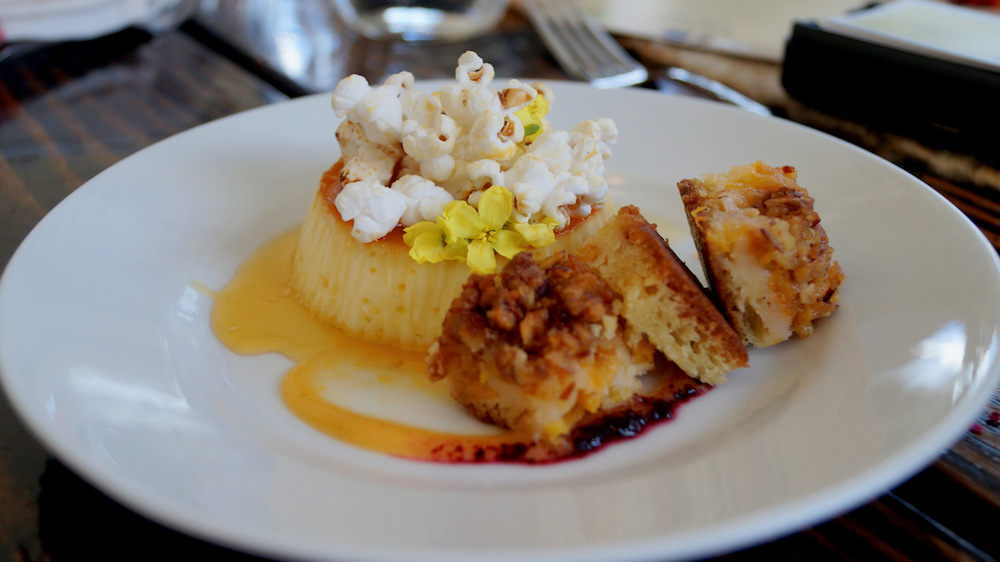 Colorado mountain towns offers Mountain Dining Adventures galore, we chose  7 On Top of the world for you to consider. Many Colorado mountain town restaurants offer inspired cuisine, international wine lists and impeccable service but you'll love the adventure of dining above 10,000 feet. In the magnificent Rocky Mountains, dining doesn't get any better than this.
Whether you ski in for a sit-down lunch or ride a snowcat, gondola or sleigh up for dinner, you'll find dining on a mountaintop an unforgettable experience and, yes, even an adventure. On-mountain restaurants feed you the most spectacular eye candy in the state. They are the ultimate treat for a holiday vacation or special occasion. Night time is the best time, when fires glow in the fireplace, candles flicker on tables and lights of the resort twinkle far below. Plan to spend some bucks and be sure to make reservations well in advanced.
Allred's at Telluride
The timber and stone building housing Allred's perches on a cliff 1,800 feet above Telluride. To reach the signature restaurant, board the gondola, the town's umbilical cord to Mountain Village. As you rise upward on your ride to the midway station, the twinkling lights of the tiny town become distant as the snowy 13,000-foot San Juan Mountains engulf you. Once inside, cozy up for the night with innovative cocktails, fine wine and fresh contemporary American cuisine. Dinner every night 5-10 p.m. 970-728-7474; tellurideskiresort.com
Alpenglow Stube at Keystone
This gastronomic escapade begins with two gondola rides over the slopes to The Outpost atop North Peak, the massive timber home of Alpenglow Stube at 11,444 feet. Inside North America's highest fine dining restaurant, trade your boots for comfy slippers before entering the Swiss-style dining room. Award-winning chefs prepare exquisite (and expensive) four-course dinners, or choose the chefs' favorite creations a la carte. Finish off with cognac in front of a roaring fire. Wednesday-Saturday, 5:30-8:30 p.m. 800-354-4386; keystoneresort.com
Zach's Cabin at Bachelor Gulch
Zach's joins Beano's and Allie's Cabins at Beaver Creek as romantic sleigh-ride dinner destinations. Zach's is named for Zach Allen, father of Beaver Creek's first female resident Allie Townsend, for whom Allie's is named. With vaulted ceilings, a massive stone fireplace and huge windows for dazzling views of the Gore Range, 13,000-square-foot Zach's is hardly a cabin. But its secluded Aspen grove location between Arrowhead and Bachelor Gulch give it a cozy cabin feel. Sleighs start leaving the Ritz-Carlton at 5:15 for dinner Tuesday-Saturday (plus Sunday in February/March). 970-754-6575; beavercreek.com

Hazie's at Steamboat
The Werner family brought fame to Steamboat with three kids sharing Olympic fame. It is fitting, then, that their mother Hazie is immortalized with a restaurant. Ride the gondola, watching the twinkling lights of the Yampa Valley grow smaller as you reach Thunderhead Lodge. The dreamy ambiance temporarily fades walking through the concrete terminal building—until you sit down for dinner. The New American cuisine is as impressive as the ride.  Dinner Thursday-Sunday, 5:45 until 8 p.m. Lunch every day. 970-871-5150; steamboat.com
Cloud Nine Alpine Bistro at Aspen Highlands
In a gorgeous mid-mountain spot with a panorama of 14,000-foot Pyramid Peak and the Maroon Bells, this bistro is reminiscent of the old hut restaurants found in the Alps. This one used to be Highlands ski patrol headquarters. When night falls, board the snowcat. Watch the sun set over the Bells while sipping a signature hot drink; then indulge in a traditional Swiss Raclette and fondue meal in a Gemuetlichkeit ambiance. Top it off with heavenly apple strudel before riding the cat back to the village. Lunch every day; snowcat dinners Wednesday and Thursday, 6-10 p.m. 970-923-8715; aspensnowmass.com
Game Creek Restaurant at Vail
Mountain clubs are ski resorts' answer to golf clubs. Vail's Game Creek Club is one. But non-members can taste the good life at the club's alpine chalet, for dinner at least. In the richly appointed main dining room, savor wild game and fresh seafood from a prix fixe menu served with award-winning wines. There's also a nice children's menu as well as vegetarian options. From Lionshead, ride the gondola to Eagle's Nest, then snowcat to the glowing lights of the lodge hidden in Game Creek Bowl. Dinner Tuesday-Saturday 5:30-9 p.m. 970-754-4275; gamecreekrestaurantvail.com
Tennessee Pass Cookhouse at Ski Cooper
With the sun setting behind the stunning backdrop of Mt. Massive and Mt. Elbert, the state's highest peak, ski or snowshoe on an easy mile-long track through the tranquil woods to a fabulous four-course gourmet dinner elegantly base of Ski Cooper. Every night 5:30 p.m. 719-486-8114; tpdev.tennesseepass.com
by Claudia Carbone
Claudia Carbone is an award-winning journalist who has been fortunate to dine at each of these special places and more during her career as a ski writer.   
MTN Town Magazine | We are Colorado's Mountain Town Magazine
Copyright © 2018 MTN Town Magazine all rights reserved.