IKON Pass Announces Current Plan -Reservations For Lift Access Will Not Be Necessary For Most Winter 20/21 Destinations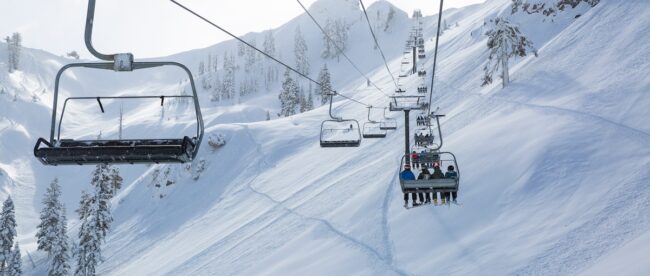 Ikon Pass announced that most destinations do not require reservations at this time for lift access to the 38 North American Ikon Pass destinations for winter 20/21. While these unprecedented times and rapidly evolving circumstances may cause plans to change without notice, currently most Ikon Pass destinations feel confident they can elevate the guest experience and eliminate the need for lift access reservations by addressing social distancing concerns through other operational changes.
In order to provide priority access to Ikon Pass holders, many destinations will temporarily regulate or eliminate a number of day ticket products in order to control resort visitation levels and avoid overcrowding. Access at Ikon Pass destinations will vary. For more details, visit Ikon Pass.
The health and safety of all guests and employees is a top priority for all Ikon Pass destinations and each will help minimize the risk of contagion by following all local and federal health and safety protocols. All guests should check with each destination prior to arrival to learn about face covering requirements, social distancing, and cleanliness and disinfection protocols and any other requirements that might impact their visit.
Ikon Pass is committed to communicating inevitable changes to all plans as soon as possible so Ikon Pass holders can adjust and plan accordingly. Visit ikonpass.com for more details.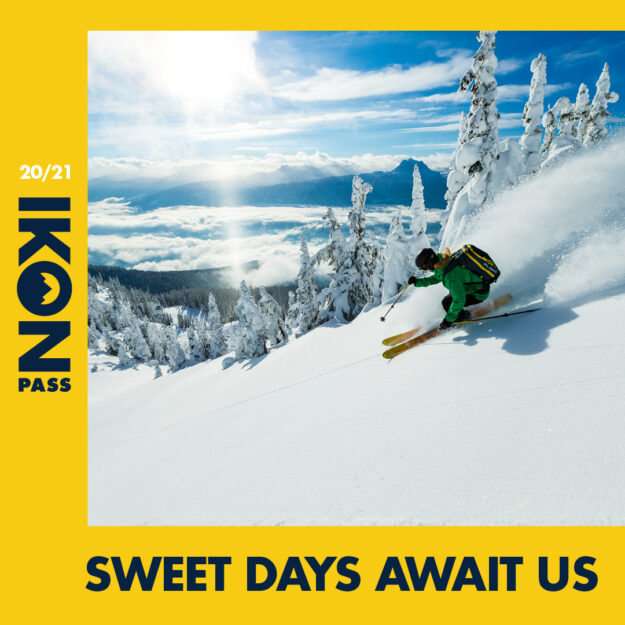 About Ikon Pass
The Ikon Pass welcomes skiers and riders to a community of inspiring mountain destinations and the people who live and play among them across the Americas, Europe, Australia, New Zealand, and Japan. Brought to you by Alterra Mountain Company, the Ikon Pass unlocks adventure at iconic and unique destinations including Aspen Snowmass, Steamboat, Winter Park, Copper Mountain Resort, Arapahoe Basin Ski Area, and Eldora Mountain Resort in Colorado; Squaw Valley Alpine Meadows, Mammoth Mountain, June Mountain and Big Bear Mountain Resort in California; Jackson Hole Mountain Resort in Wyoming; Big Sky Resort in Montana; Stratton, Sugarbush Resort, and Killington in Vermont; Windham Mountain in New York; Snowshoe in West Virginia; Boyne Highlands and Boyne Mountain in Michigan; Crystal Mountain and The Summit at Snoqualmie in Washington; Mt. Bachelor in Oregon; Tremblant in Quebec and Blue Mountain in Ontario, Canada; SkiBig3 in Alberta, Canada; Revelstoke Mountain Resort, RED Mountain, and Cypress Mountain in British Columbia, Canada; Sunday River and Sugarloaf in Maine; Loon Mountain in New Hampshire; Taos Ski Valley, New Mexico; Deer Valley Resort, Solitude Mountain Resort, Brighton Resort, Alta Ski Area, and Snowbird in Utah; Zermatt in Switzerland; Thredbo and Mt Buller in Australia; Coronet Peak, The Remarkables, Mt Hutt in New Zealand; Niseko United in Japan, and Valle Nevado in Chile. Special offers are available at CMH Heli-Skiing & Summer Adventures, the world's largest heli-skiing and heli-accessed hiking operation. For more information, please visit www.ikonpass.com.
About Alterra Mountain Company
Alterra Mountain Company is a family of 15 iconic year-round destinations, including the world's largest heli-ski operation, offering the Ikon Pass, the new standard in season passes. The company owns and operates a range of recreation, hospitality, real estate development, food and beverage and retail businesses. Headquartered in Denver, Colorado, with destinations across the continent, Alterra Mountain Company is rooted in the spirit of the mountains and united by a passion for outdoor adventure. Alterra Mountain Company's family of diverse playgrounds spans six U.S. states and three Canadian provinces: Steamboat and Winter Park Resort in Colorado; Squaw Valley Alpine Meadows, Mammoth Mountain, June Mountain and Big Bear Mountain Resort in California; Stratton and Sugarbush Resort in Vermont; Snowshoe in West Virginia; Tremblant in Quebec, Blue Mountain in Ontario; Crystal Mountain in Washington; Deer Valley Resort and Solitude Mountain Resort in Utah; and CMH Heli-Skiing & Summer Adventures in British Columbia. Alterra Mountain Company honors each destination's unique character and authenticity and celebrates the legendary adventures and enduring memories they bring to everyone. For more information, please visit
Photo Credit: Ikon Pass