How A Ski Bum Prepares for Winter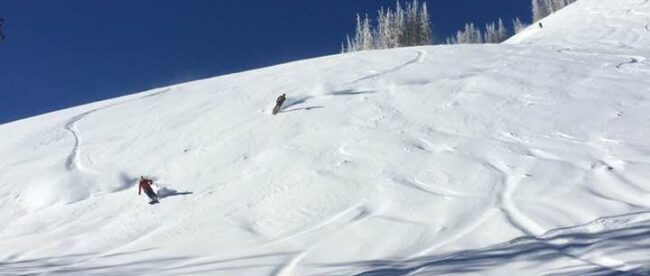 By R Scott Rappold
Although this is from our Winter 2019/20 issue we have decided it is never to late to become a Ski Bum. Maybe right now this is exactly what you need. We sure do! As Yoda says, "Do or do not. There is no try."
---
It's Oct. 24 and I just woke up to 8 inches of snow at my home in the San Luis Valley hamlet of Del Norte, Colorado.
Yesterday I was out hiking in a T-shirt. Tomorrow I may be out on my bike. Colorado weather is about as fickle as it gets. But one thing is sure…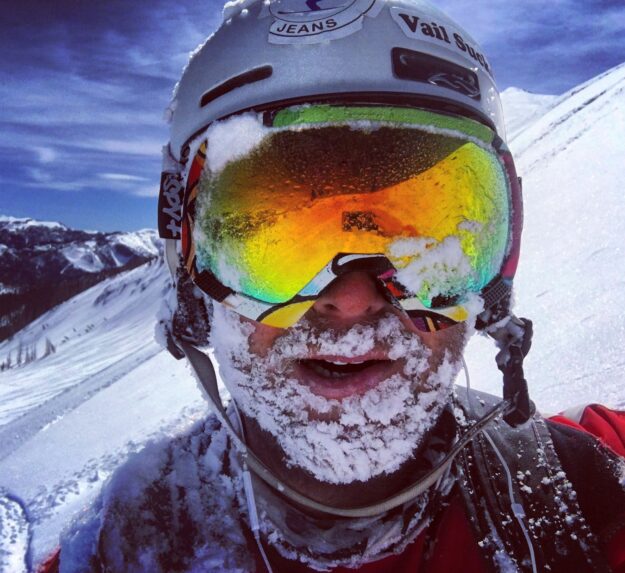 Winter is coming.
For the dedicated (or, as my wife might say, "obsessive") ski bum, early-season snow that has blessed Colorado this so far should be a reminder that you can't just drop into ski and snowboard season unprepared. 
To hit the season mentally, physically and financially prepared to ski 70, 80 or even 100 days is no easy feat. I should've started back in August, but winter, like the tax deadline, can seem like a far-off concept until it's piled up on your lawn and you can't find where you left the snow shovel in April.
Here is how one ski bum gets ready for the best season of the year.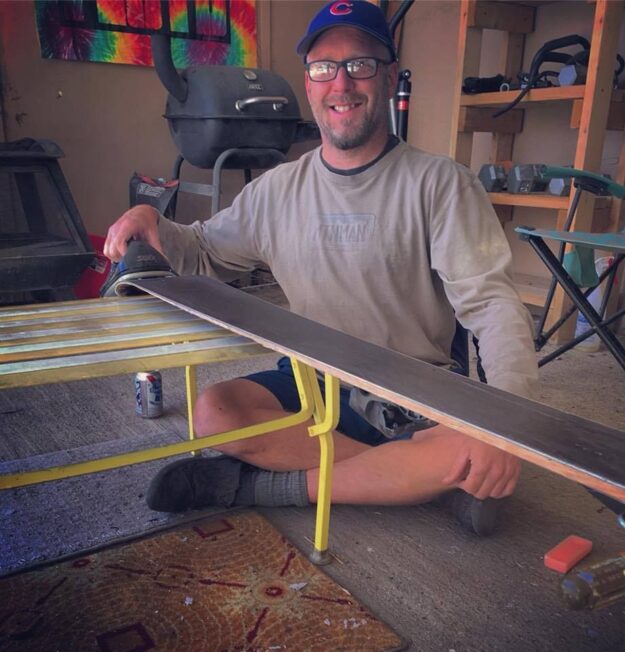 Do a gear inventory
I haven't touched my ski gear since ski day number 101 at Arapahoe Basin back in May, so now is a good time to take stock.
The night before opening day is too late to realize I'm missing a key piece of gear, so I look over everything. I check my helmet for dents. I look at my goggle lenses – are they so scratched it's time to get a new set for safety's sake?
I examine my gloves. Are they still watertight? Do my snow pants still fit? Is the smell of sweat on my face mask finally too much for me? Does the zipper on my jacket still work?
I put on all my base layers. I wear my ski boots around the driveway. You'd be surprised how stiff they can get after 5 months in the closet.
I get my skis professionally tuned and waxed. While I do my own tuning and waxing most of the time, I still like to get them done by a pro at least once, so why not now so I'm ready whenever Wolf Creek, my local ski area, announces it's time to roll? And if it's time to hang up those 15-year-old rock skis with more craters than the surface of the moon, a ski shop techie will break the news.
Plus, if I need to replace any gear, it's better to do it now, when I can comparative shop, than having to rush to the closest ski shop and pay premium prices the night before opening day.
Get my car ready
What good is having all my gear ready and packed if I can't get to the ski area without winding up frozen in a ditch?
The Colorado Department of Transportation has been cracking down in recent years on drivers unprepared for winter conditions. In fact, this year, driving on Interstate 70 in a passenger vehicle without snow tires or a traction device can get you a stiff fine.
Living in the San Luis Valley and mostly skiing Wolf Creek and Monarch Mountain, I'm lucky enough to not have to navigate I-70 between Denver and the mountains (the worst stretch of highway in America) but that doesn't make the roads any less dangerous. In fact, Wolf Creek Pass is consistently the most dangerous mountain pass in Colorado.
I check the traction on my tires. Insert a quarter upside-down into the treads. If the top of Washington's head is covered, they're still legal. I replace my windshield wipers. I make sure my tire cables are in the trunk, just in case, along with extra blankets, again, just in case. I ask my mechanic to check my battery.
Oh, and make sure you have a snow and ice scraper in the car. You'd be surprised how easy it is to forget.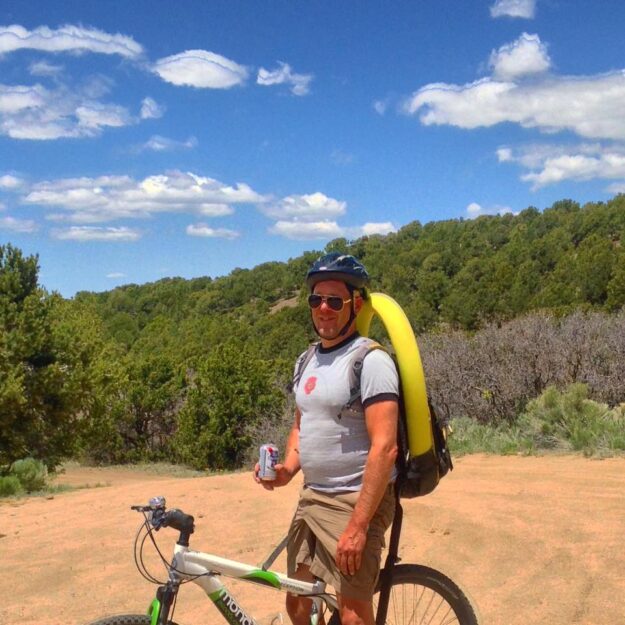 Get in shape
You've probably seen it all the time: The out-of-shape tourist huffing and puffing after two runs, at the bar after four runs and back at the car after six. Skiing is physically demanding, especially considering the thin air at Colorado's high-elevation resorts.
I try to stay active year-round but it's time to step it up a notch when the aspens begin to turn colors. I work the legs every day, be it hiking, mountain-biking or even roller-blading (yeah you'll look silly but I know of no other exercise so similar to ski movements.) Squats, lunges and running downhill are other great exercises.
Don't neglect the upper body either. Skiing and snowboarding are full-body endeavors and a strong core is essential.
Save some money
The serious ski bum has long since bought their ski pass (some buy multiple passes) but that's only part of the expense of skiing – and who has time to work once the lifts are spinning?
I work as hard as I can in the offseason and save every penny. Spend $2,000 on a new mountain bike? Nope. That can keep me in gas, hotel rooms and lunch beers for an entire season.
Quit your job
Okay, don't actually quit until your local hill is actually open, but part of being a ski bum – perhaps the biggest part – is not having gainful employment to encumber you and keep you from skiing every day.
As a writer, I get as many assignments out of the way by October and don't accept new ones after Thanksgiving, except, of course, stories about skiing.
Many ski bums I know do work during the winter, but never at jobs that require them to be at work during weekday mornings. That's when the magic happens.
Watch a ski movie
It's snowing and it's time to get excited. Every ski bum should have a decent collection of ski movies to fall asleep on the couch to after a day of shredding. I personally have every film the late, great Warren Miller ever made, and Warren Miller Entertainment continues to put out new movies each fall, which can usually be seen in theaters in ski towns and nearby cities. You can also find plenty of ski stoke on the Internet or even at your local library.
Plan your dream season
Fall is such an amazing time for skiers because nobody knows what is going to happen this winter. Make a list of the things you've always wanted to do in skiing. Finally ski Corbet's Couloir at Jackson Hole? Ski Palmyra Peak at Telluride? Take the Loveland Ridge Snowcat?
Or maybe you want to set a personal record for number of days skiing? Or maybe this is the year you try snowboarding? Or maybe you just want to get better at skiing the moguls?
Most ski bums I know don't have the budget to, say, pop off to Japan for the deepest powder in the world, or heli-ski British Columbia, but for those who do, now is the time to make those plans too.
As Warren Miller used to say, "Do it this year, or you'll be a year older when you do."
Ski the white ribbon of death
Colorado skiers are fortunate because we have the longest ski season in North America at Arapahoe Basin. The Summit County resort opened in early October this year and typically keeps the lifts going through May (and sometimes July!)
Of course, early-season conditions often means machine-made snow, with dirt along the borders, nicknamed the "white ribbon of death" by generations of skiers and snowboarders. Still, you'll shock your legs into the season with harsh turns. And there's no feeling like being back on snow again, when the season is young, the cold air fills the lungs and all things are possible.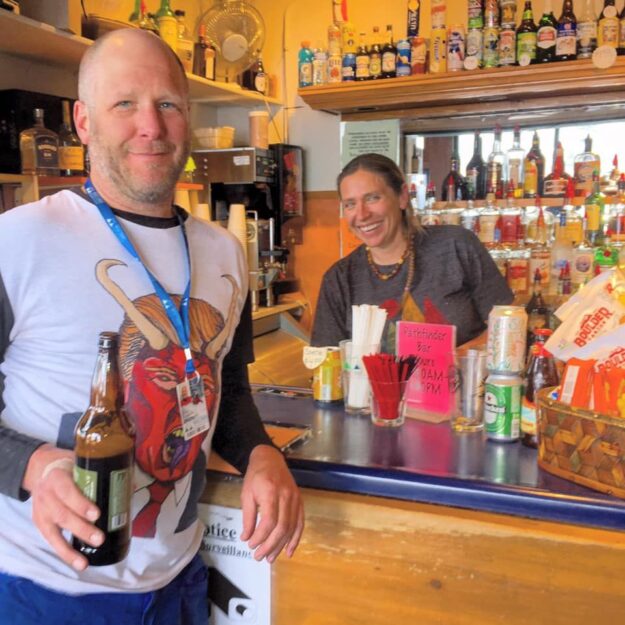 Make friends in ski towns
The true ski bum only pays for a hotel room when absolutely necessary. The best way to ensure you're not freezing to death in your car in a resort parking lot is to make friends with other skiers with couches or floors you can sleep on when the snow is piling up somewhere besides your local hill.
Social media is a great way to meet such folks. Try seeing who has checked in at certain resorts and "like" their posts. Joining Internet forums like Teton Gravity Research is another way to make far-off friends. The website couchsurfing.org is another great resource for the budget-minded ski bum (and aren't we all?)
Just be prepared to reciprocate, like the way my phone suddenly starts to explode when Wolf Creek has gotten 5 feet in 7 days like it did last winter and just opened this past weekend!
Feature Photo: Scott Skiing at Wolf Creek
Scott Rappold is a late blooming ski bum who didn't strap on skis until later in life. He says, "if he can do it, anyone can!"
For more Events and Happenings in Colorado's Mountain Towns: https://mtntownmagazine.com/events-calendar/
Mountain Town Magazine | We are Colorado's Mountain Town Magazine
Copyright © 2020 MTN Town Magazine all rights reserved.
Post Sponsor