Happy Cactus Designs – Needling an Embroidered Niche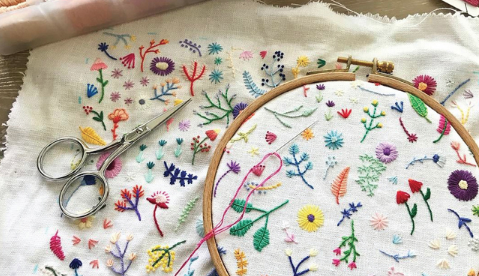 Like all people who are great at what they do, Brannon Addison makes her work look easy. Scrolling through her Instagram feed, @HappyCactusDesigns, one might assume she just picked up a hobby, 'grammed a few cool photos, and watched as her embroidery business built itself from there. Anyone could do it, right?
Wrong. Not even close. Addison, who owns and operates Happy Cactus Designs from her home studio in Durango, will be the first to tell you: Building her dream job from the ground up has actually meant work, and a lot of it. Addison spends her days stitching but also checking items off a multifaceted to-do list of social media marketing, business planning, intentional creativity, and frequent leaps of faith.
"Hours and hours," she says of the time it takes to complete just one of her handmade pieces of embroidery. "I try to release new work every month, but about every six weeks is usually my aim."
Although she comes from a family of needleworkers, it wasn't until 2014 that Addison learned the art of hand embroidery herself. Laid up with an ankle injury, she watched YouTube videos on basic stitches and began experimenting to pass the recovery time. Soon she amassed a small collection of completed pieces, and, with the encouragement of supporters who had followed her earlier creative work in stationery design, launched them for sale in August 2015.
"Then things kind of began taking off organically," Addison recalls. "I didn't start with a specific plan or direction for where things might go; I just wanted to see what might happen. Fortunately, I had a very positive response early on."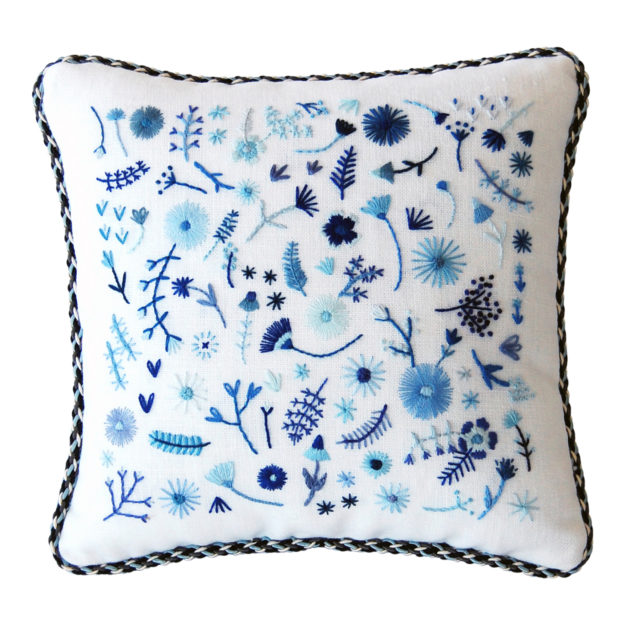 Addison credits much of the early momentum of her business to the bright, eye-catching (iPhone!) photos she posted on Instagram. From there, larger media outlets, artists, and influencers began re-posting her images and promoting her work, which directed significant new traffic to her account and her website. From popular blog Design*Sponge to Vogue.com to national print magazines, like House Beautiful, Addison's embroidery began popping up in some very visible places.
Fast forward to 2018, and @HappyCactusDesigns now boasts more than 130,000 followers from across the globe. Addison's creations sell like hotcakes almost as soon as she releases a new collection. With such a large following and customer base, one might say that her work has even become 'Instagram famous.'
Not bad for an artist working in a medium once relegated to the granny-zone.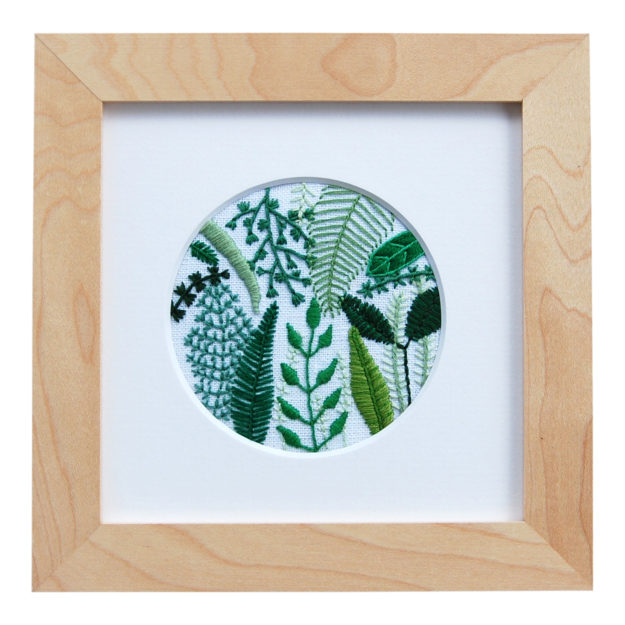 "Embroidery has really seen a resurgence in popularity," Addison says. "It's something that social media users just don't see every day, and they love the images of all the rich colors, textures, and interesting designs. A lot of artists are putting a modern spin on it through subject, composition, or color combinations to show that it can be fun and expressive—not just something your grandmother does."
Addison typically stitches two to three pieces at once, working freehand on her signature rainbow florals, bouquets, and greenery. Her bright botanicals frequently appear against fine linens of drenched blue, snappy turquoise, and dreamy pink.
What's one thing that helps keep her creative juices flowing? Colorado, of course.
"I gather a lot of inspiration from my surroundings here in Durango," Addison says. "The southwestern desert hues are wonderful, and wildflower season is just gorgeous. There is also such amazing natural light in Colorado—it really makes a difference to be able to work in it."
From giftable framed pieces to pins, pillows, and even paperweights, Addison creates a variety of products that feature her needlework. The best way to keep up with her is to follow along on Instagram—but newsletter signup is also available through her website, HappyCactusDesigns.com. Subscribers get first access to collections as soon as they're released.
Stitch by stitch, post by post, sale by sale: Addison is needling an embroidered niche for herself as the very definition of a 21st-century working artist. www.happycactusdesigns.com
MTN Town Magazine | We are Colorado's Mountain Town Magazine
Copyright © 2018 MTN Town Magazine all rights reserved.