Frisco and Copper Mountain Fourth of July Events

Frisco's Fourth of July celebrations are some of the best we have ever experienced! The town has a huge array off offerings; The Marina, great Hiking Trails, Restaurants, Mountain Biking and a very cool bike park, Camping, Music; it is a great spot in and of it's self. Thi s4th of July the Town of Frisco and Copper Mountain are offering a full slate of Independence Day weekend events. On Saturday, July 2, Copper Mountain kicks off the weekend with a family adventure race and continues the celebrations on Sunday with a free concert by Three Dog Night. On Monday, July 4, 2016, Frisco is hosting a full day of Independence Day celebrations. The day will begin at 7:00 a.m. with a pancake breakfast hosted by Team Summit and will end with a fireworks display over Dillon Reservoir beginning at 9:30 p.m. It is recommended that guests park once and enjoy the day on foot as everything is within walking distance.
July Fourth Parade on Main Street, Frisco, Colorado
"I cannot think of a better way to celebrate our nation's independence than watching an all American parade down our  charming Main Street surrounded by mountains, except maybe watching fireworks over the spectacular Dillon Reservoir. ," stated Nora Gilbertson Frisco Events Manager.
July Fourth Fireworks, Frisco, CO
Frisco and Copper Fourth of July Weekend Schedule:
Saturday, July 2, 2016
9:00 a.m. – 12:00 p.m. –   Family Adventure Quest, presented by the Toyota Kids Adventure Games™ (Kids A.G.), will offer families a chance to experience an adventure course like no other with mud pits, slacklines, cargo nets, trekking, biking and a variety of other unique challenges in the Village at Copper and on Copper Mountain. Teams in the competitive category will consist of two challengers, one adult/teen and one child, who will tackle the course while they work together on building confidence, teamwork, communication and fun. During the Fun Run, families can compete in teams of four maximum and not all participants need to do all of the obstacles. Cost is $150 per team based on a minimum of two competitors. Pre-registration is required at www.kidsadventuregames.com.
9:30 p.m.- Fireworks will be shot off over West Lake in Copper's Center Village.
Sunday, July 3, 2016
10:00 a.m. – 4:00 p.m.- Frisco Founder's Day is a great chance to experience Frisco's heritage at the Frisco Historic Park & Museum and to celebrate Frisco's history. This event features simulated gold panning, burro rides, refreshments and wonderful live music and entertainment in the gazebo. www.FriscoHistoricPark.com
1:00 p.m.- Three Dog Night will be playing a free concert at Copper Mountain.
Monday, July 4, 2016
7:00 a.m. – 11:00 a.m. – Pancake Breakfast  located at the old community center in Frisco at 3rdAvenue and Granite Street to benefit Team Summit- $10 for adults and $6 for kids 8 and under.
9:00 a.m. – 11:00 a.m. – Free Kids Fishing Derby at Frisco's Meadow Creek Park (behind Walmart) staffed by and benefitting the Gore Range Chapter of Trout Unlimited. This free event is open to children 15 years old and younger. Participants must bring their own rods, bait/flies and an enthusiasm for catching the biggest fish. Registration is onsite on the morning of the event.
10:00 a.m.  – 11:00 a.m. – Summit Concert Band – Frisco Historic Park Gazebo.
12:30 p.m. – Fourth of July Parade – Main Street from Madison Avenue to 6th Avenue.
This year Deaflympics medalist, Lauren Weibert, will lead off the parade as the official Grand Marshal of the 2016 Frisco 4th of July parade. Ms. Weibert won gold (slopestyle) and silver (boardercross) medals in snowboarding at the 2015 Winter Deaflympics in Khanty-Mansiysk in Siberia. Also, she can often be found slinging coffee at Rocky Mountain Coffee Roasters in Frisco.
Frisco also invites kids to take a special spot in the parade and join in on the 16th annual bike parade. This is an opportunity for kids to display their creativity and patriotism. Kids are asked to bring their decorated bikes to the parking lot on the west side of Town Hall at Main Street and Madison Avenue at 11:45 a.m. on July 4. Kids 12 and under are eligible for the bike decorating contest and must be accompanied by their parents who must register and sign a waiver for each participating child. After registering, kids will show off their bikes to a small panel of judges and then join the parade. Children five and under must be accompanied by a parent or an older child during the whole parade. Every child must wear a helmet to participate. If parents are not accompanying their children during the parade, then they must be prepared to meet them at the end of the parade route at Main Street and 6th Avenue.
1:30 – 3:30 p.m. – Free Page 6ix Concert on at the Frisco Historic Park. Page 6ix is one of the premier funk, soul and R&B bands in the Western U.S.  Featuring six musicians who have toured the world to play marquee festival slots in support of renowned artists from every genre, Page 6ix will cover everything from Beyonce to John Legend and from Pharrell to Chris Botti with stunning vocals and stellar chops.
3:30 p.m. – 5:00 p.m. – Interactive drum circle with Peak Rhythms on Main Street- some free drumming fun while Main Street is closed for the patriotic celebrations.
7:15 – 9:15 p.m. – Free Eric Lindell Concert at the Frisco Bay Marina. Eric Lindell is an American singer-songwriter, who began his recording career in 1996 as a local/regional New Orleans-based artist. Beginning in 2006, when he was picked up by Alligator Records, he has toured nationally and internationally. Lindell's musical style borrows from 1970s blues-rock, soul and R&B. His style has also been called "blue-eyed soul", a common shorthand used for Anglo blues singers that has been applied to artists including Daryl Hall (of Hall & Oates fame) and Van Morrison, amongst others.
9:30 p.m. – Frisco's fireworks display over Dillon Reservoir with a simulcast of patriotic music on Krystal 93 – 93.9 or on www.krystal93.com
The best fireworks display viewing is at the Frisco Bay Marina. The Marina will have attendant aided parking all day on the 4th with limited availability so it is recommended that guests park elsewhere in town and walk to the Marina. Disabled parking will be available, but egress will be restricted until after 10:30 pm in consideration of pedestrian safety. Throughout the day adult beverages will be available for sale on Main Street benefitting Advocates for Victims of Assault. Guests are required to leave personal alcohol at home and instead benefit the Advocates through beverage sales.
The Town of Frisco would also like to remind all citizens that while there are currently no additional bans on personal fireworks, Town laws will be enforced.  Frisco's fireworks policy 127-11 allows the use of sparklers and ground displays, but no aerial fireworks. Please contact the Frisco Police Department at 970-668-3579 with any questions.
Happy 4th Everyone!
Photo Credits: Todd Powell
~ MTN Town Magazine– We are Colorado's Mountain Town Magazine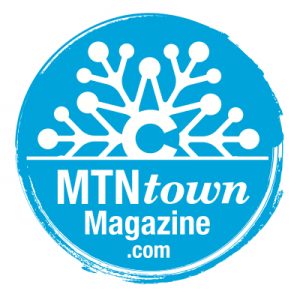 MTN Town Magazine Copyright © 2016 MTN Town Magazine all rights reserved.